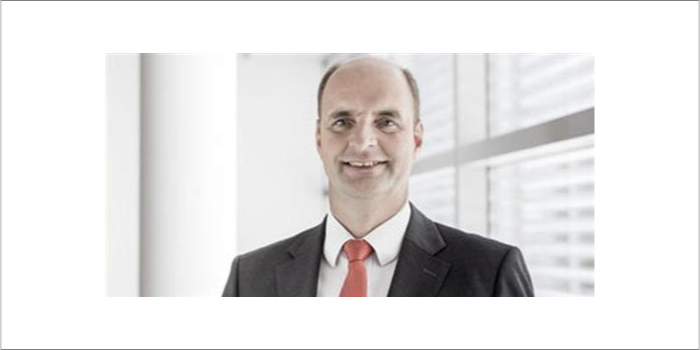 Oerlikon looks positively towards the future
Said Georg Stausberg, CEO: "Admittedly, the coronavirus situation has accelerated this digital transformation to an extreme extent. But it is working and the coronavrius crisis will also allow us to take many positive experiences we have made in our digitally-networked world with us moving forward."
Said Georg Stausberg, CEO: "Admittedly, the coronavirus situation has accelerated this digital transformation to an extreme extent. But it is working and the coronavirus crisis will also allow us to take many positive experiences we have made in our digitally-networked world with us moving forward."
Staggered in terms of timing and with varying magnitude, the global spread of coronavirus is impacting the development of the regional economies in the core markets of the Manmade Fibers segment of the Swiss Oerlikon Group. In the current times, the world market leader for manmade fibre systems for manufacturing polyester, polypropylene and nylon however believes itself to still be well positioned thanks to long-term strategic customer investments, simultaneously also exploiting numerous opportunities for change arising from the coronavirus pandemic.
The sales markets for manmade fibre systems and equipment have been primarily located in China, India and Turkey for many years now. Together, these markets – above all China – make up the lion's share of the project landscape at Oerlikon Manmade Fibers. And this is paying positive dividends at the moment. Because the production facilities of the major manmade fibre manufacturers in China have been systematically fired up again over the past few weeks, with capacity utilisation increasing consistently. New projects are being discussed. Going against the flow
But why is it so? And why is the manmade fibre industry currently practically going against the flow of the rest of the textile machine industry? The reason is very simple: "Long before the coronavirus situation developed, the major manmade fibre manufacturers in China had decided to reverse-integrate their production chains to include petrochemicals in order to expand their portfolios with targeted investments, to reduce their dependence on a ,single product', to optimise their costs and ultimately to acquire greater control over margins in a global volume business", explains Segment-CEO Georg Stausberg. Similar processes and decisions – albeit not on the same scale as in China – have also been detected at the large manmade fibre manufacturers in India and Turkey. While China is already pursuing and implementing its 'From Oil to Yarn' business model, the other market players are currently still focusing on the 'From Melt to Yarn' concept. Even though businesses in India and Turkey are presently still temporarily severely impacted by the coronavirus situation, their long-term commitment cannot however be questioned, as the company-internally-agreed master plans will be systematically implemented moving forward.
All this has recently resulted in increased demand for spinning and texturing systems – just like those supplied by total solutions provider and world market leader Oerlikon Manmade Fibers with its Oerlikon Barmag, Oerlikon Neumag and Oerlikon Nonwoven product brands. "The investments in petrochemical systems are based on long-term strategic considerations and are resulting – even during the coronavirus pandemic – neither in short- and medium-term economic dips, nor in changed customer behavior. For these reasons, we are currently continuing to look positively towards the future at Oerlikon Manmade Fibers. With orders on our books until 2023, we have created a very good cushion for ourselves. We have to thank all our customers, who have consistently placed their trust in us despite the challenging times we are currently in. We would also like to thank all our employees who remain highly-committed at their mobile workstations at home, servicing the markets throughout the world, providing customers with intensive online consultation on technology questions by means of video conference, continuing to manufacture our high-end technological products in superlative quality under the given coronavirus protection measures at our assembly and production sites worldwide and successfully assembling and commissioning the systems on-site, in part also remotely in collaboration with our clients' staff", states Segment-CEO Georg Stausberg with pride.
As a result of Oerlikon Manmade Fibers delving into the digital age years ago, the segment has experienced the intensive and short-term benefit from all the measures, in part also in its processing of customer projects. "Admittedly, the coronavirus situation has accelerated this digital transformation to an extreme extent. But it is working and the coronavirus crisis will also allow us to take many positive experiences we have made in our digitally-networked world with us moving forward", concludes Stausberg.
myOerlikon.com offers an intelligent all-round, care-free package
Within the context of a globally-networked textile industry, online services have become essential for considerably more efficient maintenance, modernisation and original parts procurement processes for machines and systems. Here, the Oerlikon Manmade Fibers segment has this year once again optimised the myOerlikon.com service portal – which was established many years ago – for the products and services of its Oerlikon Barmag, Oerlikon Neumag and Oerlikon Nonwoven brands, making it even more user-friendly. It allows customers to now access tailored services with even greater ease and comfort – and all this in nine different languages and around the clock.
Just glancing at the new look of the upgraded service portal reveals what users can expect. The platform provides them with comprehensive digital access to all relevant information on their installed machine base by means of PC, tablet or smart device. Each and every machine park usually has numerous associated documents, ranging from manuals, circuit diagrams and 3D drawing-supported original parts catalogs, all the way through to operating instructions and final documents. myOerlikon.com continually bundles and updates this information, while also providing users with additional communications on potential machine modernisations and upgrades and on special offers tailored to the respective production system.
At the same time, users can access the myOerlikon.com e-commerce platform, which operates in parallel. Far from being merely a shopping platform, customers can not only place orders comfortably here, they can also send online inquiries to Oerlikon, view prices and warehouse stocks and track inquiries, quotations and orders already made or placed, among many other things. As a result of online access to original parts catalogs for the respective customer machines and systems, erroneous orders are a thing of the past. Log-in is secure for users, as are all transactions carried out using the platform. With this, Oerlikon is implementing real security for all virtual purchases. All data exchanged is fundamentally encrypted and hence protected against unauthorised access.
"With myOerlikon.com, we are supplying customers with a tool with which they can plan and steer all processes relating to maintenance, operation and spare parts provision for their machine parks – constantly updated, customised and available around the clock," explains Ingo Scholz, Project Manager for myOerlikon and e-commerce at Oerlikon. "Here, users benefit from stable production performance, a high degree of operating reliability and optimised product quality," explains, before adding "because high quality end products and efficient production are dependent on the optimum condition of the system."
Protective masks for Europe
Two companies newly-established in Germany to manufacture and distribute high-end protective masks were in the spotlight at the beginning of May: with FleeceforEurope and Lindenpartner, Düsseldorf-based Kloepfel Group purchasing consultancy and Berlin-based industrial consultancy Bechinger & Heymann Holding plan to manufacture and distribute up to 50 million protection class FFP1 through FFP3 respiratory masks a month exclusively for the European market from the beginning of fall. And the primary focus will be on quality. With protective masks – including those used in operating rooms – this quality is provided above all by virus-absorbing nonwovens. And these will be manufactured by the new venture 'FleeceforEurope' in Germany using an Oerlikon Nonwoven meltblown system.
But all masks are not created equally. For this reason, protection against infections such as coronavirus can only be guaranteed with the right quality. On the one hand, this relates to how the masks are made. On the other hand, it is above all – as is so often the case – about what's inside. Because the nonwoven used in protection class FFP1 through FFP3 respiratory masks plays a decisive role.
Here, the globally-leading and long-established meltblown technology from Oerlikon Nonwoven will be deployed. In a special, patented process, the fibres laid into a nonwoven fabric during manufacture are subsequently electrostatically-charged, before the material is further processed downstream.
"Our patented electrostatic charging ensures that even the smallest particles, and therefore also viruses, are drawn in and absorbed by the nonwoven fabric for several hours. As a result of the comparatively loose formation of the fibres, the wearer can nevertheless breathe in and out easily", explains Rainer Straub, Managing Director of Oerlikon Nonwoven with pride. And rightfully so. Because Oerlikon is currently dispatching one meltblown system after the other. "We identified the situation early on and have adapted to demand. We started manufacturing in advance at the beginning of the year and can now start reliably delivering and quickly assembling systems and, due to our global Oerlikon Manmade Fibers segment network, we are able to offer the necessary service as well", explains the experience engineer. Currently, the company is receiving inquiries from across the globe, but specifically also from Europe and from Germany itself.
"The Federal States all currently want to be self-sufficient in order to better control the so-called critical infrastructure in the future. The investment program announced by Germany's Federal Minister for Economic Affairs Peter Altmaier this week will additionally boost the demand for our meltblown technology", continues Straub.
Those responsible at Oerlikon Nonwoven and FleeceforEurope, which will primarily focus on producing high-end nonwovens, and Lindenpartner, which will manufacture and distribute the protective masks, are certain of one thing: the market for protective masks has a very promising long-term future in Europe. What has been commonplace in Asia for many years now will also become normal in Europe. People will be increasingly wearing face masks when venturing out, in order to better protect themselves against health risks such as the current pandemic and also against increasing environmental pollution in the form of fine particles and exhaust fumes in the future. "We didn't know what meltblown technology was three months ago. We helped our customers procure protective masks, at the same time discovering the in part hair-raising conditions in the global markets", explains Marc Kloepfel, CEO of the Kloepfel Group.
According to him, around 200 businesses in China were manufacturing protective masks until 2019, a figure that has meanwhile risen to include thousands of micro-producers. "And there is a lot of very poor quality on the market and, unfortunately, counterfeits as well. But customers from all over the world are knocking on the door with bags of cash and buy everything they can get their hands on – even items that may have been stolen further up the supply chain." The prices have practically exploded. "While masks used to cost ten cents to purchase, prices has risen to two euros or more during the coronavirus crisis", explains Philipp Heymann, CEO of Lindenpartner. However, there is – as in the case of many other industrial and consumer goods – a huge level of dependency on Asia, and China in particular, among Europeans and Americans. In order to become competitive here, the focus will be on state-of-the-art production processes for manufacturing protective masks. "At the end of the day, we will be able to manufacture products in Germany at Chinese prices as a result of our automation technology", explains Heymann.
Mask producer Lindenpartner has already secured supplies of nonwovens and will be producing face masks for the European healthcare sector over the coming weeks. To fight the coronavirus pandemic, Lindenpartner is planning to install 100 self-service face mask vending machines in Germany over the next four weeks, positioning them in publicly-accessible places such as shopping centers and airports, for example. FFP2 masks will initially cost around five euros from vending machines. As soon as Lin-denpartner is able to manufacture the masks with its own nonwoven fabrics, prices will fall to approx. 2 to 3 euros.
Oerlikon develops modern materials, systems and surface technologies and provides specialised services aimed at securing high-performance products and systems with long lifespans for customers. Supported by its technological core competencies and its strong financial footing, the corporation continues its medium-term growth plan by implementing three strategic factors: focusing on attractive growth markets, ensuring structural growth and expanding through targeted M&A activities. Oerlikon is a globally-leading technology and engineering corporation, operating its business in two segments (Surface Solutions and Manmade Fibers) and employing around 11,100 members of staff at 182 sites in 37 countries worldwide. In 2019, Oerlikon generated sales of CHF 2.6 billion and invested more than CHF 120 million in research and development.