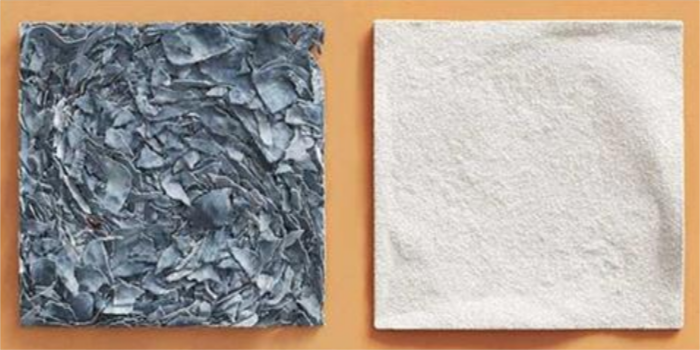 Nouryon to help Renewcell build textile recycling unit
Nouryon will provide specialty engineering and chemical solutions for Renewcell's new recycling plant located in Sweden. This new plant aims to prevent millions of garments ending up in landfills every year.
Sundsvall,
Sweden
Global specialty chemicals
leader Nouryon, recently, signed an agreement with Renewcell, a textile-to-textile
recycling company, to provide chemical and engineering solutions for the latter's
new recycling plant located in Sundsvall, Sweden.
Every year, the new plant will
recycle hundreds of millions of garments such as worn-out jeans and production
scraps, and produce up to 60,000 metric tons of Circulose® dissolving pulp. The
plant will be operational from the first half of 2022.
"Nouryon is thrilled to support
novel solutions such as this one, which accelerate the growth of the renewable
fibers industry, leverage our essential chemistry and specialty solutions, and
underpin our commitment to a sustainable future," said Antonio Carlos
Francisco, Vice President Renewable Fibers at Nouryon.
According to Johan Landfors,
President Technology Solutions at Nouryon, their brand strongly supports the
textile industry's sustainable fibres and their growth potential. He further added
that Nouryon was pleased to partner with Renewcell to grow in the sustainable
industry, making use of their core competencies in renewable fibre chemistry
and engineering capabilities.
According to Patrik Lundström,
CEO of Renewcell, the company's mission was to change the global fashion
industry. He further added, "Nouryon is a reliable and well-respected solutions
provider to the regenerated fiber industry so we are pleased to partner with
them as we embark on this ambitious journey. Nouryon's experience with
innovative, sustainable solutions will play a significant role in the long-term
success of our mission."
Nouryon manufactures food,
pharmaceuticals, plastics, paper, building materials, and personal care
products.
Source: Nouryon press release
Related Stories:
https://indiantextilejournal.com/latest-textile-industry-news/andritz-nonwoven-s-new-tech-reduces-raw-material-use
https://indiantextilejournal.com/latest-textile-industry-news/eastman-makes-naia-renew-fibre-using-recycled-plastics–
https://indiantextilejournal.com/latest-textile-industry-news/taiwan-showcases-next-gen-textile-technology-for-india