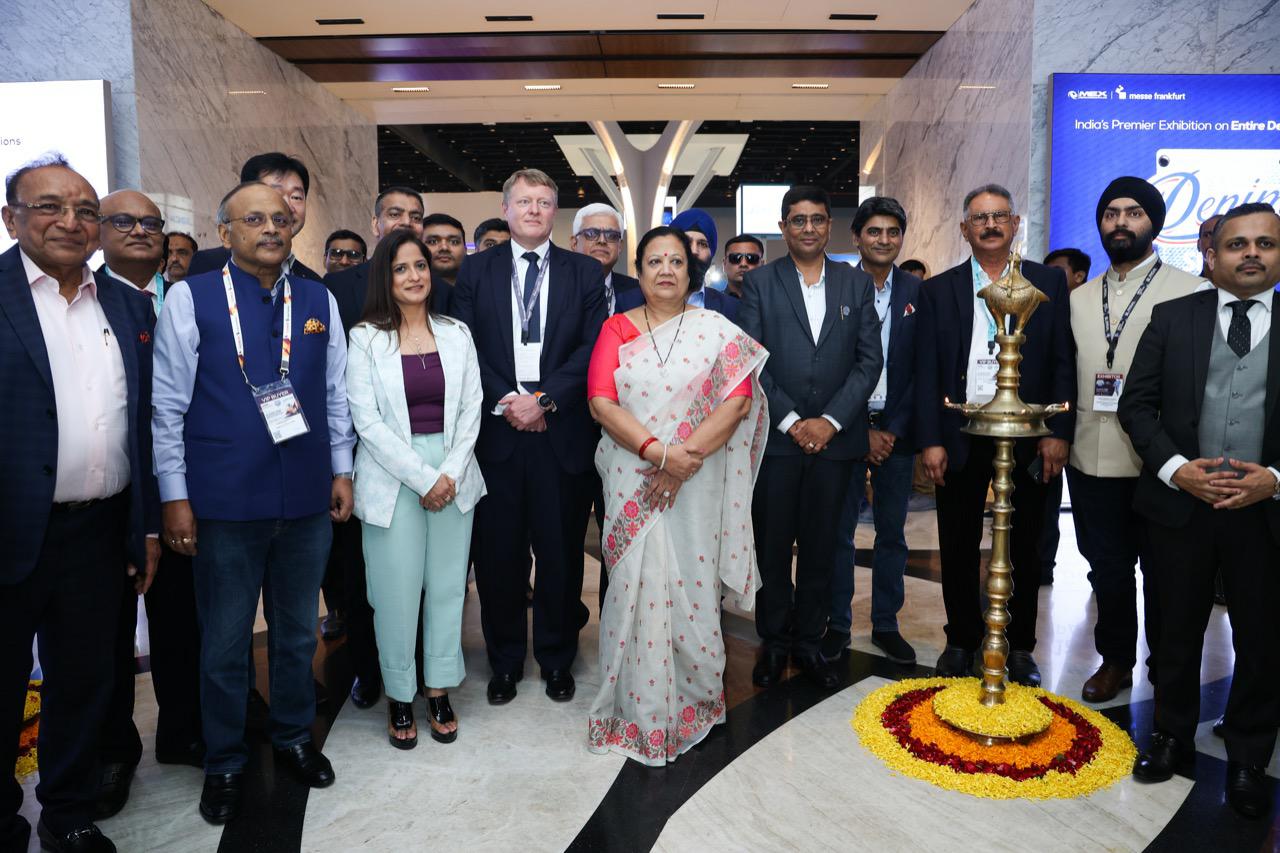 MoS Darshana Jardosh inaugurates the first edition of GARTEX 2022 in Mumbai
The exhibition aims to stimulate technological advancements in the Indian textile and apparel industry by showcasing innovative and reasonably priced products from over 120 exhibitors
Mumbai
Darshana Jardosh, Union Minister of State for Textiles, inaugurated the first ever Mumbai edition of Gartex Texprocess India. The trade event, which was co-organised by Messe Frankfurt India and MEX Exhibitions, aims to stimulate technological advancements in the Indian textile and apparel industry by showcasing innovative and reasonably priced products from over 120 exhibitors.
Jardosh, who was impressed by the arrangements, stated that events like GARTEX will help to promote the spirit of 'Atma Nirbhar Bharat' in the sector of textile machinery manufacture. The textile sector, which contributes 2% of India's GDP and 15% of the country's export earnings, is growing, according to the minister, thanks to a production-linked incentive scheme for the Man Made Fabric (MMF) segment and Technical Textiles, which aims to boost domestic manufacturing and create jobs.
PM Mitra Park is currently the most talked-about segment in the textile industry, and Jardosh revealed the criteria for choosing the park, by adding, "seven states have expressed interest in 13 locations for PM Mitra Park, and we are in the process of shortlisting them." She further informed that the site should have a strong ecosystem, great logistics and workforce. The state's textile policy should align with the requirement and must have seamless electric connection.
Denim Show also made its debut in Mumbai through the showcase of innovative, fashionable and sustainable denim products. India's biggest denim brands such as Hyosung India, Arvind,, Ginni International, Raymond UCO denim, Bhaskar Denim and Ashima Group displayed their collection. Sharad Jaipuria, CMD, Ginni International & President, Denim Manufacturers Association, emphasised the importance of denim in the Indian textile industry by saying, "India is the world's second-largest denim producer. There were only a few denim companies in our country before, but now there are over 50. The denim business is the fastest-growing sector of the economy, and programmes like PLI can help us attain the $350 billion goal."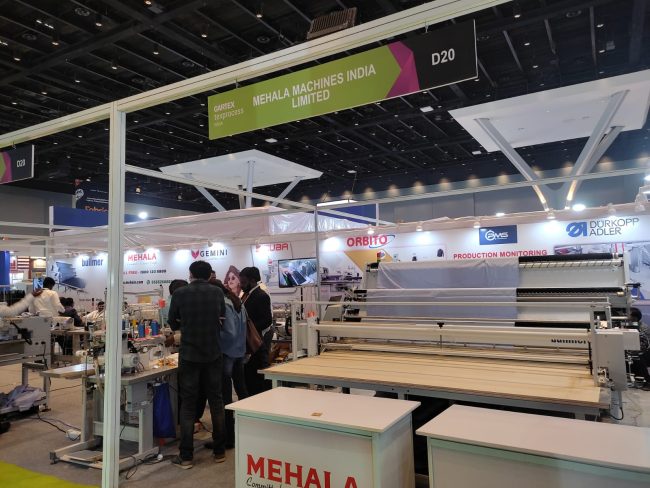 The Gartex event is geared toward entrepreneurs looking to break into the Indian textile and garment machinery and accessories sector. The event presents products, services, and technology relevant to the entire production chain, acting as the definitive gateway to deliver exceptional quality and a one-stop selling and sourcing platform.
Gartex Texprocess India 2022 was created to establish the standard for the industry by showcasing cutting-edge technology, cutting-edge equipment, materials, and services. Through the display of high-quality, high-speed, and reasonably priced items, the event aimed to accelerate technological developments in the Indian textile and apparel industry.
It offers a one-of-a-kind opportunity for foreign and domestic suppliers and trade visitors to enhance their business chances in India's garment and textile industries by networking and participating in investment opportunities.