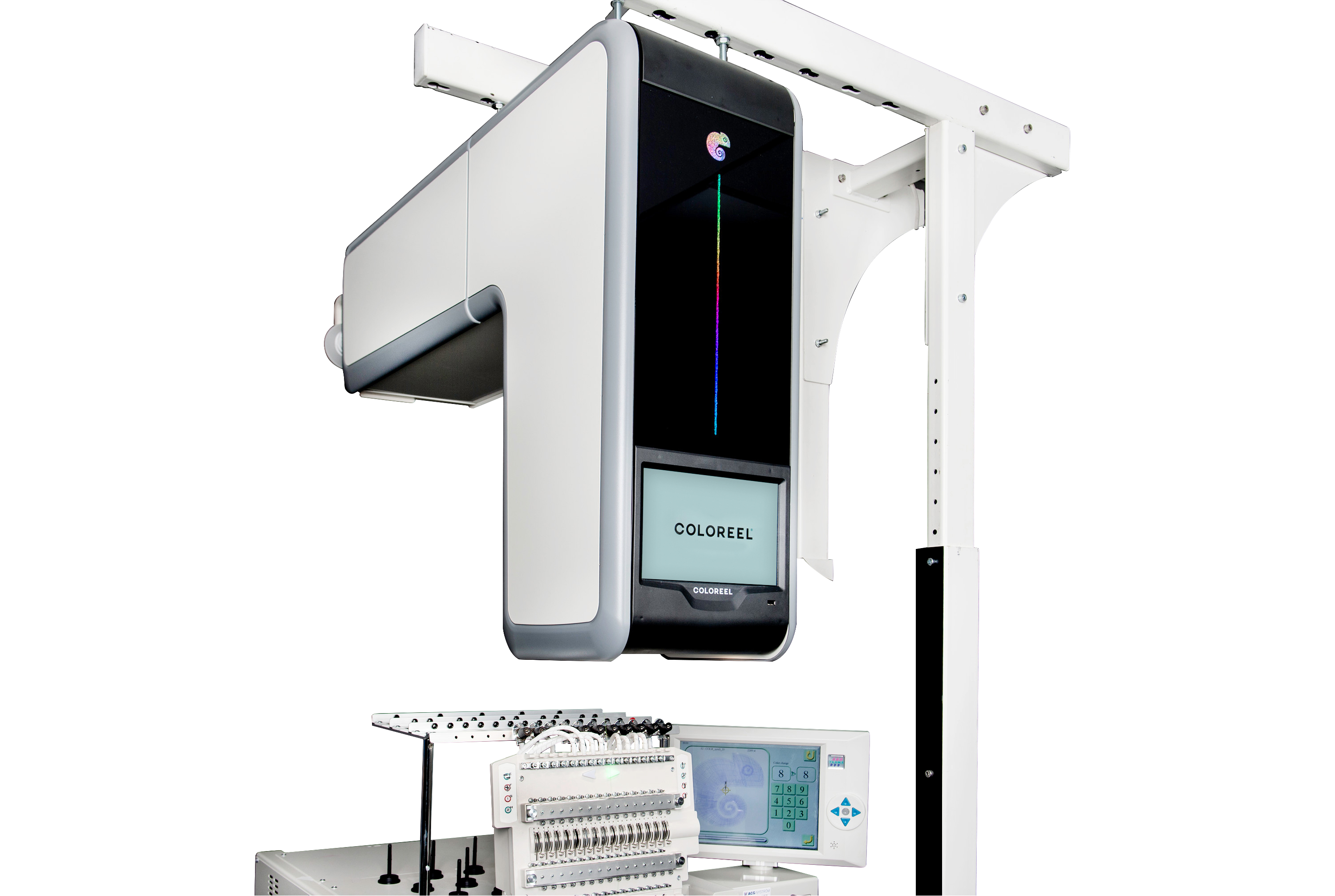 APSOM Infotex to introduce thread colouring technology Coloreel at GTE
Live demo of instant Thread Coloring Unit (ITCU) technology along with samples will be displayed at the Garment      technology expo.
NOIDA
Apsom Infotex has announced its exclusive distribution agreement of instant Thread Coloring Unit (ITCU) technology with Swedish innovator Coloreel. Live demo of instant Thread Coloring Unit (ITCU) technology along with samples will be displayed at the Garment technology expo – GTE between 27th to 30th May 2022 at Delhi.
Coloreel is a Swedish textile innovation brand with a technology for embroidery that enables high-quality coloring of textile thread on demand. By instantly coloring the thread on-demand, it enables unique & more creative designs and vastly improves overall production efficiency.
Coloreel products have been rigorously tested for quality assurance and validated to comply with textile industry standards for embroidery production. Coloreel embroideries are washable at 60°/95°/dry cleaning with good fastness and low rubbing properties. They are also resistant to UV light, artificial light and perspiration.
Coloreel's instant thread coloring technology sets creativity free and allows to create unique embroideries with thousands of colors all CMYK, PMS and Pantone compatible. With Coloreel, there are tons of possibilities to create unique, multi-colorued and high-quality logos. Coloreel also allows to create designs with exclusive special effects such as vivid multi-point gradients, noise, and stripes never seen before.
With Coloreel Technology one can embroider on any material or type of product like: Caps, shoes, bags, workwear, jeans, jackets, shirts etc.
Anirudh Dadu, Business Devlopment Manager, Apsom Infotex commented, "It's the India's first instant Thread Coloring Unit technology that will make embroidery process more efficient with the ground breaking technology by Coloreel. We are very happy to have the opportunity to distribute Coloreel in India being amongst the world's biggest Apparel and Textile producing markets."
On the association with Apsom Infotex, Sven Öquist, VP Sales From Coloreel Group said, "We are very excited to finally be able to enter the Indian market. We have since long had great interest from decoration manufacturers on the Indian market but covid has been delaying our market entry. Our new partnership with Apsom provides us with great reach into the Indian embroidery and digital print market and we are looking forward to many more orders to come."
Apsom is the market leader in the Digital Inkjet Print Market in India for textile and industrial applications with more than 25 years of experience from operating in India. Together with its group companies Apsom employs over 450+ people operating out of approx. 14 locations in India and neighboring countries like Nepal, Bangladesh, Sri Lanka amongst others.
Since inception, Apsom has been powered by technology-driven senior professionals and as a value added distributor of leading global brands Apsom has gained a strong customer base of +10000 customers in India. Apsom has technically competent sales staff, who are trained on the portfolio of products offered by Apsom and is complemented by a skilled team of technical staff. A key differentiator for Apsom is the team's strong emphasis on its customer first philosophy, quality and constant emphasis on innovation. The passion that Apsom shows for innovation, combined with its comprehensive portfolio of products and technology makes them the ideal choice for customers across India and neighboring countries.