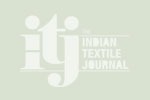 Knitted geotextiles: From types to applications
Knitted fabric can combine the functions of medium, carrier and interface for an extremely wide range of industrial applications, affirm Vedant Dhandhania and Arvind Rao.
Knitted fabric can combine the functions of medium, carrier and interface for an extremely wide range of industrial applications, affirm Vedant Dhandhania and Arvind Rao.
As we know, the prefix of geotextile, geo, means earth and the textile means fabric. Therefore, according to the definition of ASTM 4439, the geotextile is defined as follows: "A permeable geosynthetic comprised solely of textiles. Geotextiles are used with foundation, soil, rock, earth, or any other geotechnical engineering-related material as an integral part of human-made project, structure, or system."
The ASAE (Society for Engineering in Agricultural, Food, and Biological Systems) defines a geotextile as a "fabric or synthetic material placed between the soil and a pipe, gabion, or retaining wall: to enhance water movement and retard soil movement, and as a blanket to add reinforcement and separation." A geotextile should consist of a stable network that retains its relative structure during handling, placement, and long-term service. Other terms that are used by the industry for similar materials and applications are geotextile cloth, agricultural fabric, and geosynthetic.
Geotextiles are permeable textile materials, which are designed for use in civil engineering applications such as erosion control, soil reinforcement, separation, filtration and drainage, etc. Geotextiles are forecast to be the fastest growing sector within the market for technical textiles. At least 70 per cent of all geotextile fabrics fall into the category of nonwoven geotextiles and at least 25 per cent are woven both warp knitted and weft knitted structures are used in the manufacture of geotextiles.
Warp knitting is well established in this area and an extremely wide range of structures spanning from nets and grids to monoaxial, biaxial, triaxial, multiaxial as well as composite and three-dimensional spacer materials are all used as geotextiles. Grid shape structures grip the soil more effectively than plain smooth fabrics. Also, for extremely high-performance and critical applications – such as land reclamation, construction of high walls and water reservoir embankments – high strength (up to 1000 k N m-1) biaxial raschel structures are more suitable. These fabrics have high strength, low extensibility, and high modulus, above all, high tear strength[9].
In India, geotextiles have been specially used in road and airport flexible pavements and in overlays. The growth of geotextiles in between 2000 and 2005 was grown at the rate of 4.6 per cent annually, and during the next five years (ie, up to 2012) it is predicted to 5.3 per cent[5].
History
According to the historical record, it is believed that the first applications of geotextiles were woven industrial fabrics used in 1950s. One of the earliest documented cases was a waterfront structure built in Florida in 1958. Then, the first nonwoven geotextile was developed in 1968 by the Rhone Poulence company in France. It was comparatively thick needle-punched polyester, which was used in dam construction in France during 1970[5].
The first use of textile material in roads in Poland was in 1973, which was the stratification of a nonwoven fabric, produced by Austrian company Lins PT Vlies, on a part of the road between Siedlce and Sokolow Podlaski. The first geosynthetics in Poland were produced in the 1980s. In 1982, the first time a new research "multiaxial Basics knitted textile structures" – small twists, which illustrate the hybrid concept for more multifunctional geotextiles[15]. In the following years, the demand for these products increased even three-fold. In 1994 the demand for geosynthetics in USA reached over 450 million square metres[3].
In fact, the geotextile is one of the members of the geosynt