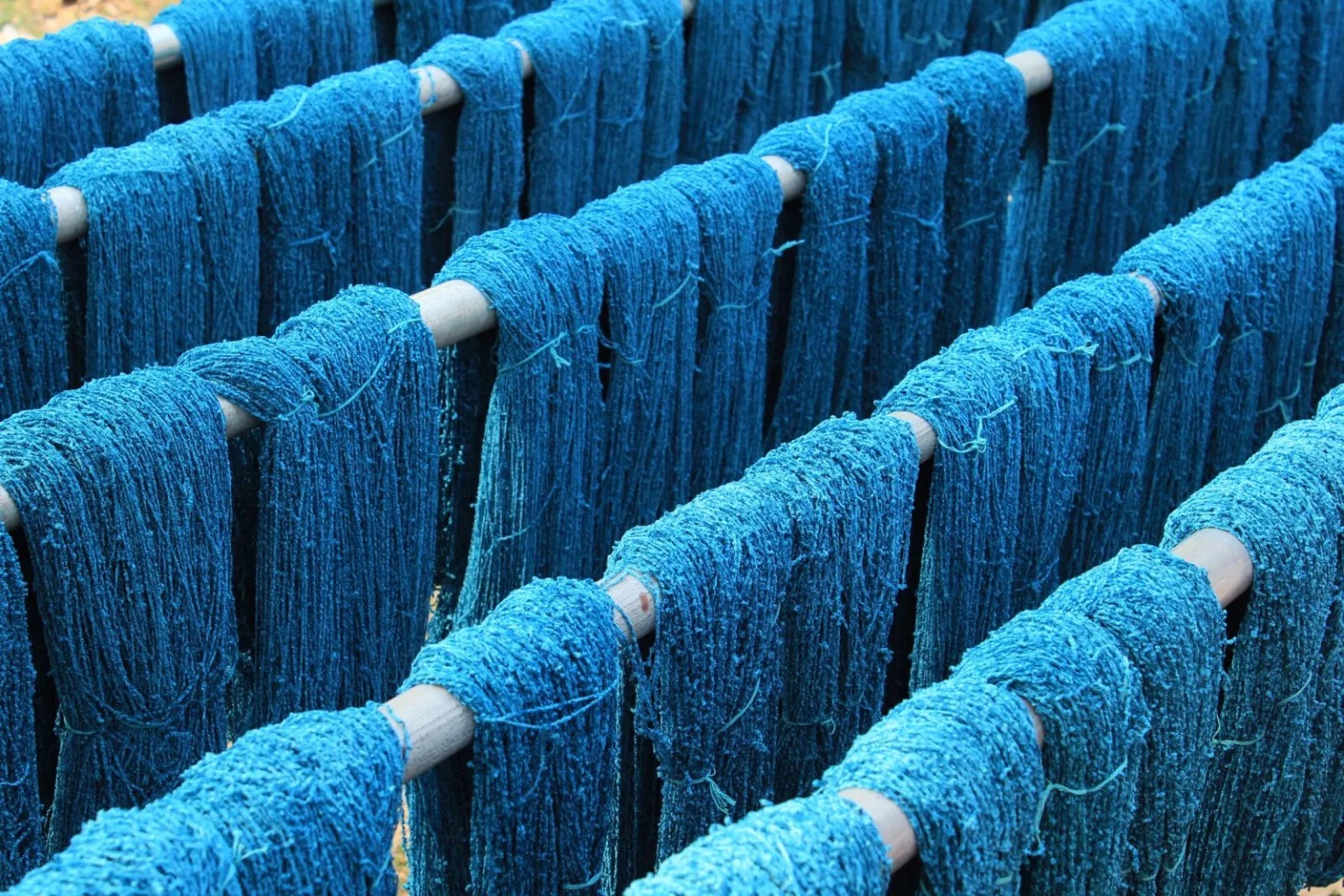 Innovations in textile processing
Textile finishing involves numerous parameters, producing the desired outcome when utilised synergistically in the best possible way, explains Prof Ashok Athalye.
Like the Olympics is for sports, the International Textile Manufacturers Association (ITMA) is a mega event organised once every 4 years to provide an opportunity for the stakeholders of the textile value chain to showcase their innovations, concepts, and technologies. This year it was held in Milan, Italy, where, over 1700 worldwide exhibitors participated to demonstrate and highlight their products under the theme of Transforming Textiles.
The farm to the fashion supply chain of apparel, home furnishing and technical textiles involves various fibres derived from natural and synthetic materials. In this value chain, the most complex segment is the Finishing, i.e, the wet processing part, where a large quantity of natural resources gets consumed, generating vast volumes of carbon and water footprint. This brief article attempts to provide general information based on personal observation and interaction with some exhibitors, without specifying the organisation's name or products.
Textile finishing involves numerous parameters, producing the desired outcome when utilised synergistically in the best possible way. The raw materials involve different types of fibres (Cellulosics, Polyamide, Polyester, etc.) in various forms (fibre, yarn, fabric, garment) along with the corresponding range of colourants and auxiliary chemicals. Water, the universal solvent and abundantly available at the least cost, is the primary application medium. Thermal and electrical energy is mainly generated from fossil fuels like Coal & Oil. Thus, the resultant impact is in terms of emission of Green House Gases (GHG), liquid effluent impacting Chemical Oxygen Demand (COD) of water bodies and solid waste polluting land mass.
This ITMA focused on enhancing Sustainability and Circularity while manufacturing textile goods and mitigating its environmental impact. Many machinery, colourant & chemical exhibitors emphasised their product's Input-Output (IO) analysis regarding optimum utilisation, causing minimal wastage or discharge.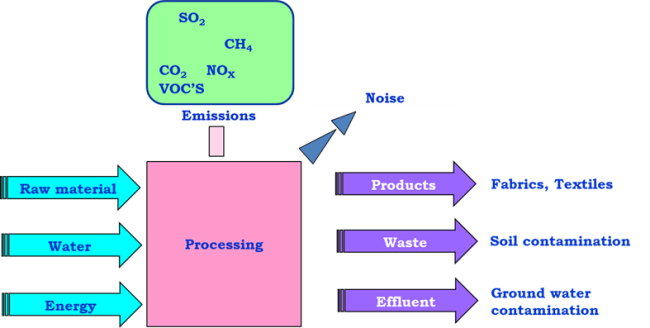 The innovations and advancements are categorised based on the following differentiation.
Substrate: Fibres derived from various renewable sources, industrial crops, natural polyester, recycled polyester, hi-tech fibres (Aramid, Carbon, Glass) and their conversion to woven/knitted fabric or non-woven material were displayed. This also included specific processing methods such as fibres and their conversion into garments for apparel and home furnishing applications. The final product development based on the Cradle to Cradle (CtC) concept was highlighted, where the recyclability and reusability of the material were considered of prime importance. The textile material's Life Cycle Analysis (LCA) and the components used during the supply chain were considered.
Machinery: Textile wet processing is considered one of the highest water-consuming segments as water is the preferred medium of application during the various steps of pretreatment, colouration and chemical finishing. This generates huge liquid effluent and impacts aquatic life in the water bodies. Realising the significance of water conservation, the machinery manufacturer from across the globe showcased their technologies, including Nano-bubble, Nebulisation, Waterless dyeing, Air dye concept and Supercritical fluid Carbon dioxide. The benefit of an overall reduction in influent and effluent was quantified to highlight the impact on the water footprint. The wet processing segment also involves many high-temperature treatments like bleaching, dyeing, soaping, drying, etc., which involve heating of water from ambient temperature to the required processing conditions, thus depending on the volume of water used at each step, the energy requirement to heat that much water increases. With the reduction in the Material to Liquor ratio in the case of exhaust/batch-wise processing operations, water consumption and energy requirement to heat that much volume of aqueous matter proportionately decreases. The Ultra-Low Liquor Ratio (ULLR) dyeing machines highlighted this significant achievement.
Advanced technologies: Few exhibitors demonstrated innovative concepts on Ozone based pretreatment, Nitrogen-based yarn colouration and Carbon Dioxide based supercritical fluid fabric dyeing. These unique technologies involved new and unconventional textile processing, which, when become economically viable, may pave the way for changing the future course of textile manufacturing. Some modern technologies combined conventional methods with artificial intelligence to enhance Reproducibility and Productivity (RP), which is the pressing need of the present fast fashion trend. This contained machines which provided automation and digitisation. Conventionally the Visible spectrum of electromagnetic radiation is widely utilised, but the lower and the higher wavelengths of this naturally available source were not adequately harnessed. Few exhibitors showcased their ability to use Infrared, Microwave and Ultrasound radiation to provide an effective alternative to thermal and electrical energy. The light-amplified devices utilising the LASER technology for abrading and cutting in garment making also emphasised technological breakthroughs.
Colourants: The dyestuffs and pigment producers demonstrated innovations in multifunctional dyes, salt-free Reactive dyeing, and super-fast colourants, which would meet the stringent environmental aspects and the fastness expectations of the consumer. Few organisations showed development in Natural colourants extracted from renewable resources by solvent-free and eco-friendly processes. The bio-colourants from microbial sources were the highlight which showed the synergistic effect of Bio-Technology and Nano-Technology. The functional colourants which provide protective finishing effects in terms of antibacterial, antifungal, antiviral and flame retardancy without affecting the aesthetic value of the textile material caught the attention of the participants. The one-step Digital Pigment Ink (DPI) printing technology exhibited by a few manufacturers was perhaps the star attraction of this exhibition. This demonstrates the collective efforts of the digital printing machinery makers, the pigment ink manufacturers and the speciality chemical producers attempt to provide a simple and effective process where the precoating for pigment deposition, precise ink jetting as per the sharpness of the image and the post-finishing for the desired comfort feel and rub fastness could be achieved in a single pass. This process if made economically viable would drastically reduce the environmental impact in terms of water and energy saving at the same time increase productivity.
Chemicals: The auxiliary chemicals form a major component of textile processing, which are generally bifurcated as Basic, Support and Effect chemicals depending on the application requirements. Basic chemicals like Acid, Alkali, Salt, thickeners etc have a high impact in terms of solid waste sludge formation and have become a major cause of concern. The concepts involving salt-free reactive dyeing, non-reductive vat dyeing, neutral exhaust disperse dyeing, etc were highlighted by a few exhibitors. The biologically derived auxiliary chemicals, dendrimer (hyper-branched polymer), microencapsulates, digital effect chemicals finishing etc were some attractions. The methods of Recycling and Reusing most of these chemicals by different techniques like standing bath, recovery-recirculation, and immobilisation of enzymes could enhance value addition and reduce eco-concerns.
Process reduction: Textile wet processing involves several steps depending on the fibre type and the end-user expectations. Few exhibitors made efforts to develop technologies which could reduce some of the steps by combining pretreatment and colouration, one-bath dyeing and finishing etc. This indicated potential savings not only in terms of time-saving but also in reducing water and energy footprint.
Statutory norms: The ecological impact of textile wet processing in terms of Gaseous emissions, liquid effluent and solid waste generation is a matter of concern and many Governmental, non-governmental and eco-conscious organisations have formed various statutory norms and restrictions on the use and release of Persistent, Bio-accumulative and Toxic (PBT) components while textile manufacturing. Some such continuously evolving norms and their impact on the sustainability of future generations were highlighted by concerned organisations as well as a few Research and academic institutes.
The takeaway from this ITMA 2023 could be summarised as follows
Fast fashion: Keep pace with changing consumer requirements
Quality consistency: Basic expectation and not a mere differentiator
Timely delivery: Missed opportunity resulting in business loss
Smart service: Provide effective and comprehensive solutions
Save utility: Conserve water, energy, time and human resource
Sustainable growth: Ensure meeting all Socio and Eco-conformance
Acknowledgement
The author would like to thank the Institute of Chemical Technology (ICT) Mumbai and NimkarTek Technical Services for sponsoring this ITMA 2023 exhibition visit.
About the author
Dr Ashok Athalye is the Professor of Textile Chemistry and Vice-President of Technological Association (ICT- Mumbai). He is the fellow of the Society of Dyers and Colourists (FSDC-UK) and Fellow of the Indian Chemical Society (FICS).