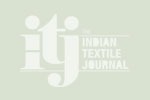 Inline helical geared motors from Sudarshan Gears
Sudarshan Gears provides a wide range of inline helical geared motors. Features of inline helical geared motors: These motors are widely recommended due to qualities like noise-free performance, compact size and rugged construction
Sudarshan Gears provides a wide range of inline helical geared motors.
Features of inline helical geared motors:
These motors are widely recommended due to qualities like noise-free performance, compact size and rugged construction
Energy efficient range of these devices is available in various dimensions and specifications as per the given requirements
Durable, energy efficient and optimum quality
Established in the year 1985, Sudarshan Gears has trained degree qualified engineers for design, development and import substitute. It is an ISO 9001-2000 certified company and a manufacturer of helical, spur and worm gears and gearboxes.
For further information:
Sudarshan Gears
Plot No: 17, Mira Co-Operative Ind Estate
Near State Bank of India, Highway No: 8
Kashimira Naka, Mira Road, Dist Thane 401 104
Tel: 022-28455991/65065990/65665990, Fax: 022-28455982
Email: enquiry@sudarshangears.com