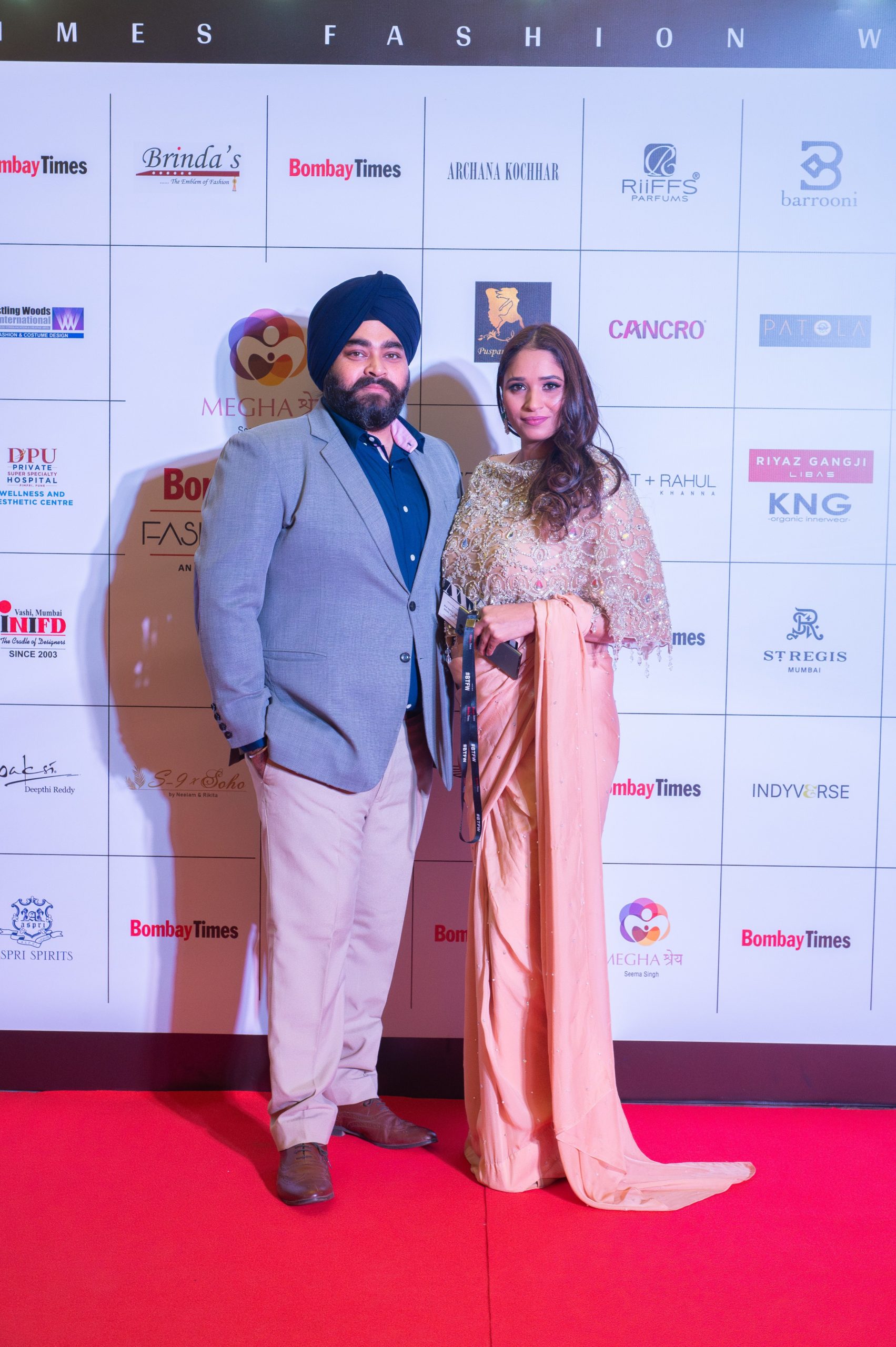 Indyverse to showcase three rising brands at the Bombay Times Fashion Week
At the Bombay Times Fashion Week, Indyverse will showcase its latest curated collection, a masterpiece personally selected by the industry's finest – Falguni Shane Peacock.
Indyverse, the trailblazing fashion platform, led by luxury and lifestyle business specialists Ravineet Singh Marwah and Roop Kaur, is set to redefine the world of style at the prestigious Bombay Times Fashion Week. This marks a pivotal moment in the fashion world, as Indyverse brings together A-list designers and emerging talents, and pushes the boundaries of fashion by seamlessly merging with the metaverse, creating an extraordinary fusion of 3D design and innovation.
A platform that dedicates itself to showcasing celebrity and emerging labels and brands from all across the globe, Indyverse curates an impressive collection of ethnic wear, athleisure, and couture that alters the way in which we interact with fashion. At the Bombay Times Fashion Week, Indyverse will showcase its latest curated collection, a masterpiece personally selected by the industry's finest – Falguni Shane Peacock. Falguni Shane Peacock is a luxury fashion brand known for its unique and intricate designs that cater to both men and women and has dressed some of the biggest names in Bollywood and Hollywood alike.
This new collection by Indyverse, curated in association with Falguni Shane Peacock, is a triumphant celebration of three exceptional brands- Marsyangde, TYAS and Babita Malkhani, each boasting its own captivating story and distinctive style.
Marsyangde: Emerging from the heart of Nepal, Marsyangde, founded by Arsya and Shreya Giri, embodies an ethos of sustainability and unparalleled design. They focus on zero-waste silhouettes and offer a range of stunning sustainable clothing for the modern wardrobe. With sheer organza magic and dramatic draping techniques, Marsyangde introduces a captivating eco-conscious dimension to the fashion world. Their Spring/Summer 2024 collection weaves together structure and flow, with the use of a variety of fabrics like cavatine, georgette, organza, leather, and satin. Each piece is a work of art, and their team's meticulous craftsmanship is evident in every stitch.
TYAS: TYAS, led by Aditi Jaisingh, is a brand committed to sustainability, with a penchant for dyed cotton, muslin, and linen. Their eco-conscious approach extends to the creation of organic satin, walnut-dyed fabric, and even prints with rose petals and marigold leaves. TYAS exudes youthful energy with nature-inspired collections, featuring Gen-Z designs and silhouettes, garments with meaningful messages, and creative embroidery.
Babita Malkhani: For those who appreciate contemporary luxury deeply rooted in culture, Babita Malkhani is a name that resonates. With a remarkable two-decade journey in the Indian Fashion Industry, Babita brings a distinct, urban sensibility to her creations. Her work seamlessly blends international fabrics and styles, offering a high level of comfort without compromising on style. Her collection, Meer Modi, is an homage to her mother's style, blending vintage glam with modern elements, focusing on the timeless beauty of diamonds and pearls. The result is a collection that exudes elegance, with a fusion of modern contemporary charm.
Sharing their thoughts ahead of the Bombay Times Fashion Week, Singh Marwah and Kaur, Co-founders, Indyverse, said, "We are a platform where fashion gets personalised in a revolutionary blend of styling, 3D design, and innovation. We are thrilled to showcase our latest collection at the Bombay Times Fashion Week, curated in collaboration with the industry's finest, Falguni Shane Peacock. Our collection celebrates individuality, diversity, and creativity in the fashion industry, and Falguni Shane Peacock will further bring its expertise and creativity to Indyverse's platform, providing customers with a unique and versatile fashion collection."
"We're excited to be a part of this ground-breaking collaboration with Indyverse at the Bombay Times Fashion Week. Fashion is constantly evolving, and this fusion of 3D design, innovation, and the metaverse is a testament to the ever-changing landscape of style. Together, we're redefining the way people engage with fashion, celebrating diversity, and embracing creativity,"addsFalguni Shane Peacock.
Indyverse, dedicated to nurturing emerging talent, has significantly streamlined the online shopping experience. They offer personalised services such as styling and Made to Measure services. Furthermore, as a pioneering "phygital" platform, Indyverse provides an immersive 3D Fashion experience and a Digital Trial Room, ensuring customers are thoroughly engaged while shopping. Prioritising seamless shopping experiences is at the core of the brand's mission.
Indyverse's participation in the Bombay Times Fashion Week promises to be a remarkable showcase of innovation, sustainability, and cutting-edge design.