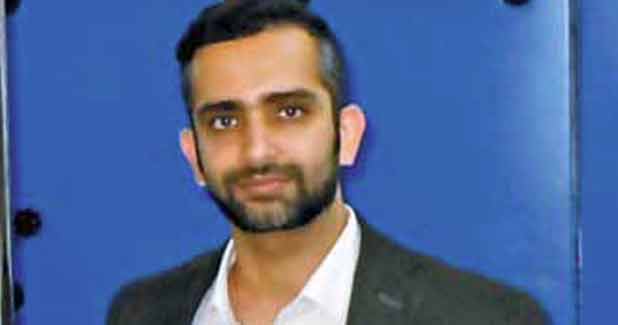 Industry should focus on long-term goals
Incorporated in 2005, Palod Himson Machines is engaged in manufacturing, supplying, trading and exporting yarn and fabric processing machines.
Incorporated in 2005, Palod Himson Machines is engaged in manufacturing, supplying, trading and exporting yarn and fabric processing machines. In the same year, the company tied up with Earnest Scragg Sons, United Kingdom to manufacture draw texturing machines in India.
Pratik Bachkaniwala, Director, Palod Himson Machines, takes us through the journey of Palod Himson over the years, while speaking to ITJ Senior Sub Editor Karthik Muthuveeran.
Take us through the journey of Palod Himson over the years?
Palod Himson is an offshoot of our larger family company, i.e., Himson Textile Engineering. The family got split way back in 2007. At that time we found this company by demerging two companies of the parent company. We used to manufacture twisting and winding machine in this division.
In 2011, we acquired this company called SM, Energy & Teknik Electronics Ltd, who are into manufacturing wet processing machines, to diversify into fabric processing. Since 2011, we have been into marketing and manufacturing wet processing machines also. SM is an Indian-based company. They have a factory in Baroda, Gujarat, which we have acquired completely, including the plant, machinery and manpower.
What are the various products/technologies offered by Palod Himson? What are its USPs?
For processing machines, stenters are the main product that we have. It is a very energy-efficient machine and that is the sole selling point to compete with the local manufacturers. With European manufactures, pricing is the major factor where we have an upper hand. The design that we have adopted makes it power efficient. The thermal energy consumption also is much below than our peer competitors in the industry. It is basically only the design element which makes it more efficient in power and thermal.
Our product-line is widely acknowledged in market for its outstanding performance, low power consumption, minimal maintenance cost, easy operations, high efficiency and robust construction. Moreover, clients can avail these machines in various specifications and configurations at industry-leading prices.
How do you look at the market for wet processing industry in India?
The organised sector is already very advanced, but the decentralised sector is still at a very nascent stage. A lot of technological upgradation is required. However, we see a good potential in the decentralised sector for wet processing machines. This is because, in old machines, the power consumption was very high and the speed was very slow. If all these companies replace their old machines with newer ones, then the industry will be at a better level than it is today.
What are your suggestions for the betterment of industry?
Industry should focus more on long-term goals rather than short-term savings. The major drawback that the industry faces is that the investment in capital goods has been always compromised. People do not think of a longer horizon, i.e., 10-15 years. Instead, people are willing to save on a few percentages on the cost of that capital investment and ultimately end up buying obsolete or low-end technologies.
Region-wise, which are your stronger markets in India?
Right now, Surat, Gujarat, has and will always be our strongest market. There is also good market in the Delhi NCR region and even Rajasthan. We have a little market in Southern India, but not much.
Do you export your products? If yes, which are the countries?
Yes, we do export our products, but only to the neighbouring countries. Our export markets are Bangladesh, Nepal, etc.
Any plans of expansion?
We want to focus more in India at present. In future also, you will see major investments taking place in India. Competing with Chinese players is not a viable solution right now.
There will be no major breakthroughs at least for the next couple of months. A little bit of R&D is going on, but no major innovations at present.
How do you look at the competition from the Chinese players?
It is reducing and will keep reducing because the cost in China is increasing day by day, and the Chinese government are reducing export subsidies.
With labour cost in China increasing drastically, I don't see Chinese companies as a major threat for us. I would rather focus on the Indian competition. In years to come, I think the competition from China [in all segments] will be even lesser in the years to come.
What are the various challenges faced by textile processing industry?
Industry is very scattered at the moment. There is no specific goal. There is no proper consortium to look after the activities. In all these areas, we lack too much.