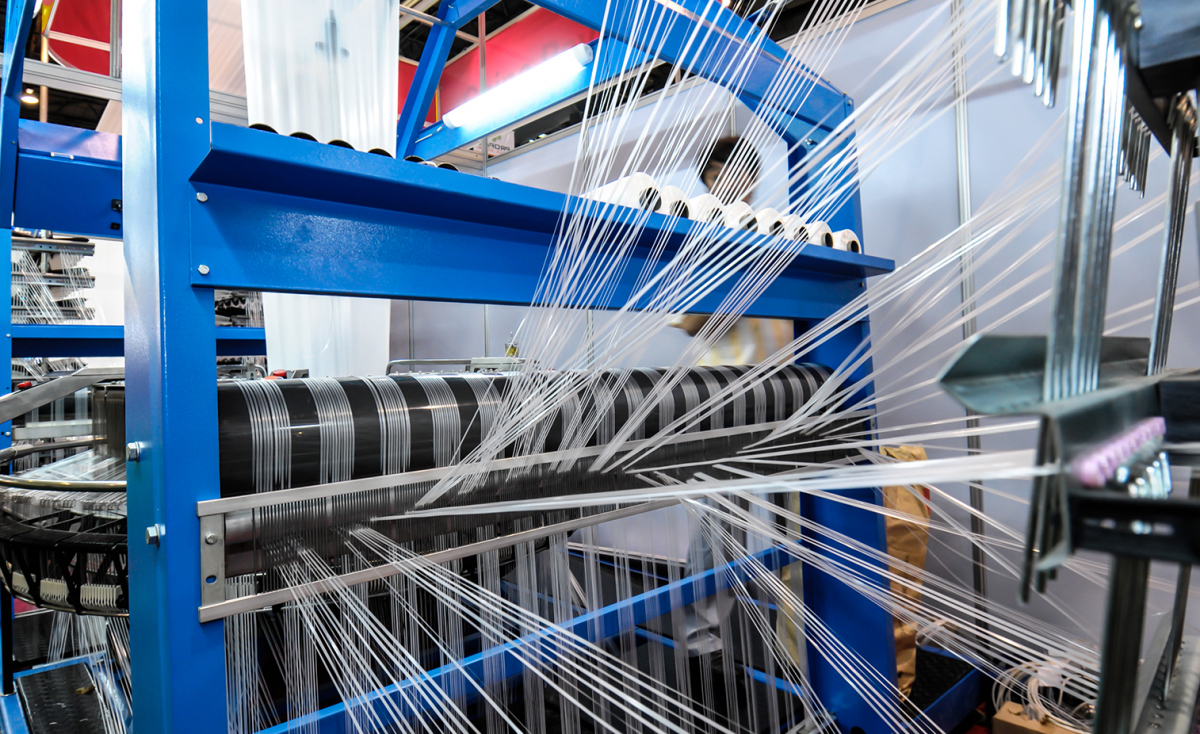 Industry 4.0: Triggering a makeover in Indian textile industry
The advent of automation and digitalization has helped to efficiently use the data for increasing productivity of the textile industry. With textile industry waking up to the possibilities of using Industry 4.0 concepts, many Indian textile firms are banking on technology to become smart and sustainable, writes Rakesh Rao.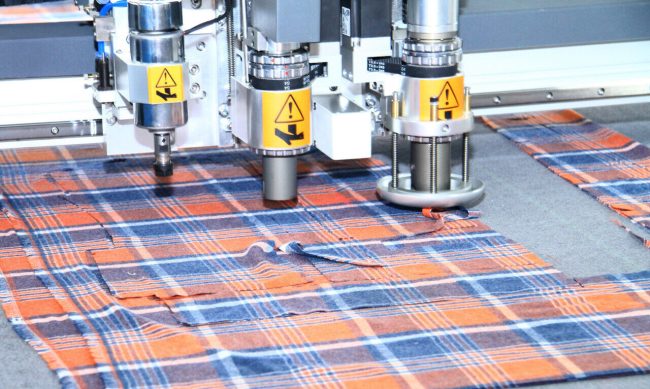 The use of steam generated power and mechanisation of production in the 18th century was the beginning of the first industrial revolution. The technology helped in the transition from manual labour-based industry to the use of steam powered engines to increase human productivity. "Textile industry was one of the early beneficiaries of this mechanisation, with the steam engine powered weaving looms replacing the traditional handmade textile products for mass production," stated Milind Kulshreshtha, CEO of AIKairos, which runs the Industry 4.0 implementation and education programme in India, in its blog.
In spite of being the early beneficiary of the Industrial Revolution, the textile industry, particularly in India, has been a laggard in adopting next generation machinery and technologies. Lack of government support and local manufacturers of modern machinery (spinning machinery being the exception), pro-MSME policy (which favoured small-scale capacities), fear of losing jobs (in a labour-intensive sector), etc are some of the reasons for the inhibition to incorporate modern manufacturing technologies.
Gaining cost-competitiveness is a must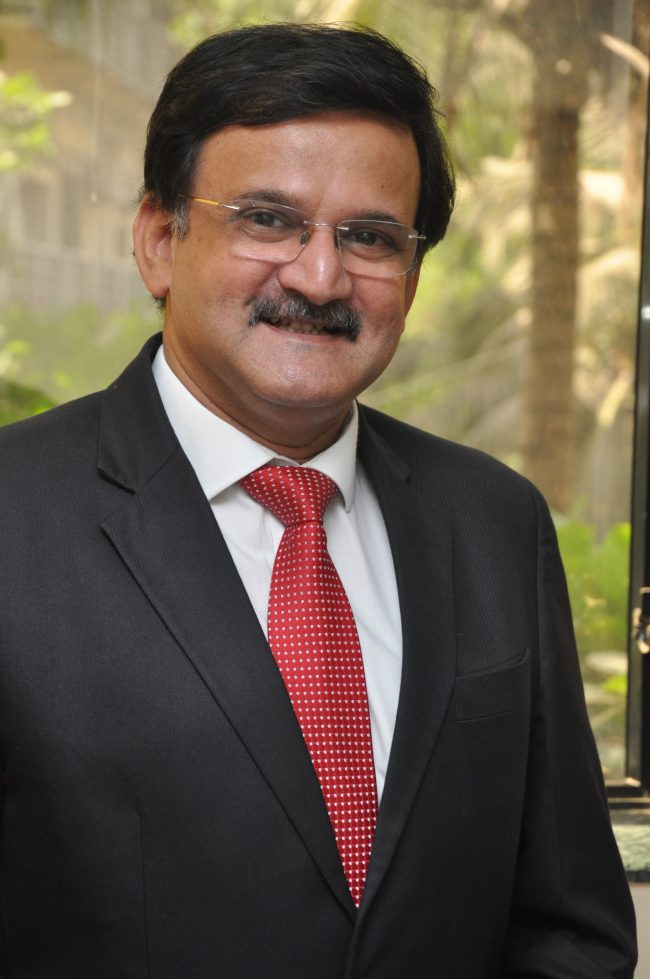 Attaining cost-competitiveness is imperative to gain share in the garment and apparel market. There is a risk of India losing the advantage if it is not able to control the costs. The lower labour cost is an advantage at present but in case of any increase in the same, the competitive edge will be lost to other competitors like Bangladesh, Vietnam and Cambodia. "Indian labour productivity is lower compared to other countries which also adds up to cost inefficiency. Both these factors are crucial as garmenting is a labour-intensive process. Indian manufacturers must focus on adopting cost efficient manufacturing processes and also pay attention to reducing wastages and lowering the requirement of resources like power, water and chemicals etc," says Gurudas Aras, Strategic Business Advisor and Independent Director for many leading textile companies.
One of the main reasons for China's long-time success in the global textile markets has been the ability to deliver consistently high-quality goods. Aras added, "India lacks in this area considerably due to inconsistency in quality. The biggest challenge for the Indian manufacturers is to create a stringent quality infrastructure and the ecosystem. The world will demand sustainable high standards of quality and today Indian manufacturers are lagging behind in this area. A serious initiative and investments are required by the industry to inculcate 'zero defect' and 'do it right the first time' kind of culture."
China's growth engine has been garments unlike India where it has been the textiles and made ups. The main reason being the scattered garment capacities. "If India aims to take away any share from China in cotton and man-made fibre-based goods, it needs to have large size state-of-the-art manufacturing facilities in garmenting, which India lacks at the moment. Also, the downstream capacities in weaving, knitting and processing need to be augmented to support garmenting," said Aras.
In spite of not having the advantage of access to locally produced cotton & fibre yarn, Bangladesh has become one of the leading garment manufacturing hubs of the world. One of the reasons to achieve this feat was adoption of modern manufacturing technologies at scale. According to experts, the use of advanced technology has helped companies in Bangladesh to cut down production costs by about 30-40% and this has resulted in scaling up productivity and reducing lead times.
Swaminathan Ramachandran, Chief Supply Chain Officer at Aditya Birla Fashion and Retail Ltd, stated, "Our Indian textile and apparel industries lack of foresight in focusing on digitization is one of my biggest concerns as a supply chain professional. I was surprised to see even organisations in countries like Bangladesh, Sri Lanka, Pakistan and Turkey are showing keen interest in the digitization journey. I am afraid without digitization we cannot keep pace with the rest of the world and we will know this only after a few years by that time we would have lost valuable time."
Eyeing for manufacturing edge
Indian textile sector was severely affected by the Covid 19 pandemic, which has offered a growth prospect for the digital solutions in the textile industry. Technology has helped in reshaping the textiles industry to meet the growing demands by adopting data-driven manufacturing processes. Textile industry is in the midst of automation and Industry 4.0 wave which would strengthen the industry's potential further in the forthcoming years.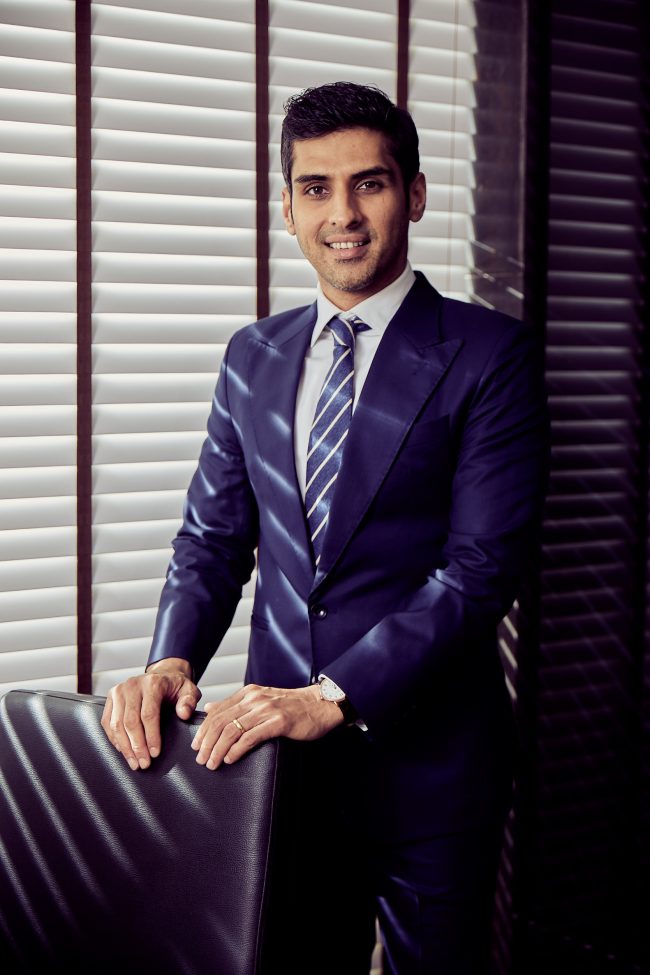 Amid Industry 4.0 buzzword, textile companies are adopting automation in manufacturing processes. For example, Sanathan Textiles has set up a well-designed manufacturing plant equipped with cutting-edge technologies. Sammir Dattani, Executive Director of Sanathan Textiles Limited,elaborated, "Throughout all procedures, you will witness the best and most effective use of automation. Where necessary, we have automated doffing and packaging handling equipment installed. To satisfy global inventory standards, we also offer vehicle warehouse facilities. Oerlikon Barmag, Reiter, LWM, Wipro PARI, and other reputable machinery and technology providers provide and install all of our equipment. Having the most up-to-date in-house labs and testing equipment that meets international standards ensures material traceability, continuous benchmarking, and product analysis for quality improvement and consistency. This is ethos is visible across all three of our yarn business set-up (polyester yarns, cotton yarns and yarns for technical textile and industrial use)."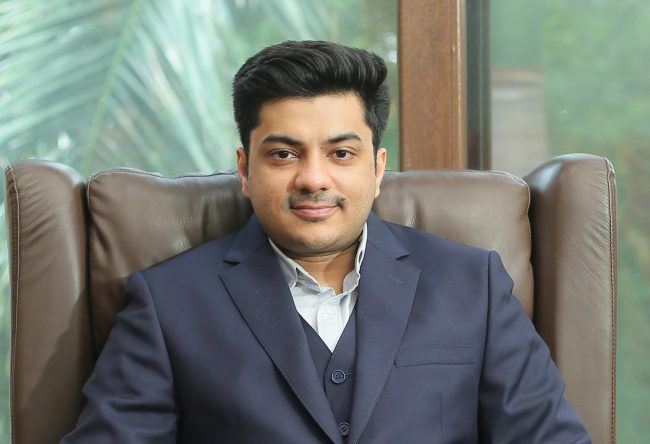 Modernisation and technological advancement are critical for lowering costs and increasing output to remain competitive. Hence, automation is a must. Ronak Chiripal, CEO, Nandan Terry Ltd, explained, "Nandan Terry has invested in state-of-the-art technology as we want to ensure that we stand head and shoulders above our competition when it comes to manufacturing superior quality products."
Nandan Terry has five manufacturing units located in Gujarat, which predominantly manage production of terry towels and towelling products for B2B market. It is a vertically integrated manufacturer with operations that handle several aspects of the terry towel manufacturing process, including spinning, weaving, dyeing, cutting, stitching, and packing (CSP) and processing.
Nandan Terry has set up quality control facilities at each unit, consisting of quality assurance and quality control teams that check and conduct various tests on the products at various stages, beginning with the raw materials procured and ending with the finished products manufactured by the company to ensure that they meet the highest standards.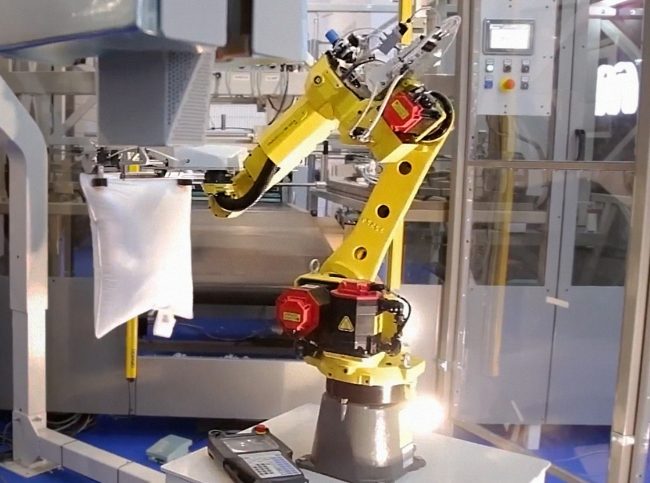 According to Ronak Chiripal, Nandan Terry is on a constant lookout for latest technology upgradation introduced in the market and study its impact on the products. "If a new technology is discovered in the textile processing industry, we are the first to adapt the same. We will continue to have a focus on the most advanced technology across all our manufacturing units. A robust IT Systems forms a backbone of business operations. Our commercial success is greatly reliant on technological advancement and innovation," he said.
Even companies involved in technical textiles are embracing automation to lift productivity and raise safety of the workers at the manufacturing sites. "Garware Technical Fibres realised the importance of automation in manufacturing and supply chain years ago and have been consistently adopting it in our systems gradually. GTFL's vision has always been forward-looking and progressive, and we want to deliver the best results to our customers while also providing our employees with the safest and healthiest work environment. To ensure all this, we are continuously moving towards adopting automation in our processes," said Vayu Garware, CMD, Garware Technical Fibres Ltd (GTFL). The company has two huge integrated manufacturing factories at Pune and Satara in Maharashtra. "One of the most significant advantages of both facilities is that most of our machinery is adaptable and modular, allowing us to accommodate and balance demand/supply issues across a wide range of applications," he said.
Preparing for digitalization
In the coming years, automation and digitalization will play a very important role in the global textile industry. "We need to understand that the current skilled workforce available is not sufficient to take care of the existing needs. For a forecasted growth of 20-25% year on year, we will need to upgrade ourselves and adopt technology that will require less manpower at the same time will need a smart workforce. So, skill set development needs to be done across the industry. There is a need to build more work-specific institutions like ITI so that we can mold or train people like ring frame tenters, winding trenters, nonwoven technology, etc from textile-specific technology centers for skill development," said Avinash Mayekar, Managing Director, Suvin.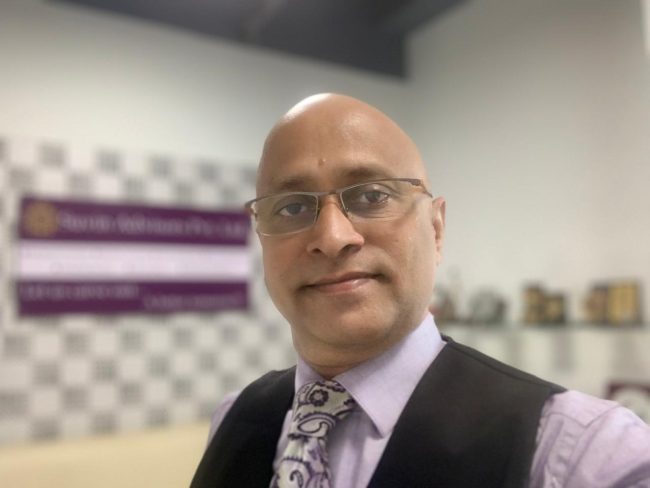 With technology getting upgraded rapidly, the industry needs to be geared up with people who can easily adapt to the technology modifications and become familiar with the displays on the machines. "Understand the changing signals, symbol languages, and also take care of the optimal scale of the new machine. The workforce should be capable to explore the functional properties of the machine as well. Or at least be skilled to adapt to these changes with training or internet assistance from technology providers via online conferencing," added Mayekar.
The COVID situation has already seen the breakdown of machines being handled through the internet because of travel restrictions in various developed countries, also the aftermath of incapability of not being able to resolve the issue due to lack of skills. "Similarly, these online systems can also introduce supervision from abroad across the industry checking quality parameters online and supervised by both the buyer and manufacturer online. Giving complete transparency to the manufacturing process. Showcasing at actual the quality norms and practices followed, measures taken to care for manufacturing and maintenance. In some military-related textiles, such complete governance on the factory and monitoring entire factory happens by the government bodies especially for producing military uniforms as secrecy is the key element for such products," he said.
Mayekar added, "Automation and digitalization will take care of the shortcomings of skilled labour shortage and disciplined production cycle. The lack of a skilled workforce can also be met by adopting techniques. This way we will get the necessary production scale with fewer errors that generally occur because of manual intervention."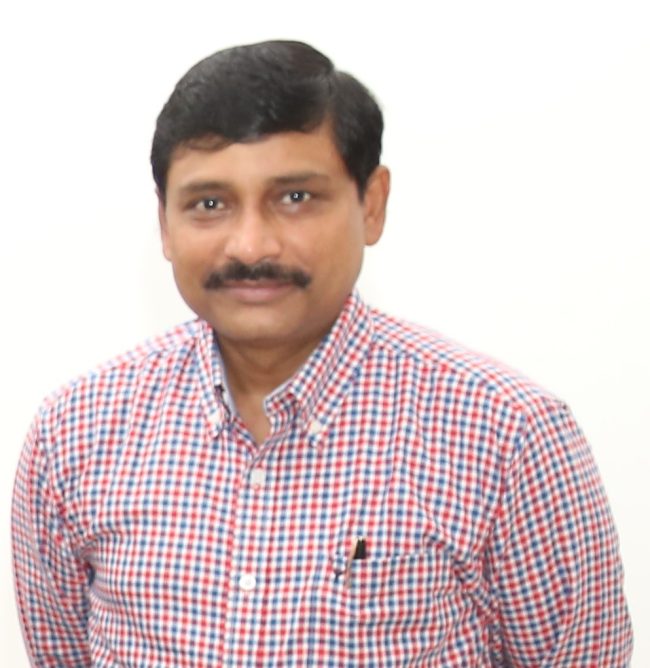 According to Pradip Roy is the Senior General Manager and Head Textile Machinery Division, Voltas Limited, "Automation in the textile industry would further improve productivity and allow employment of both skilled and unskilled workers in the industry. Improved exports and better working conditions will not only make the industry an attractive profession but also invite young minds to explore the industry's potential."
Sustainability in focus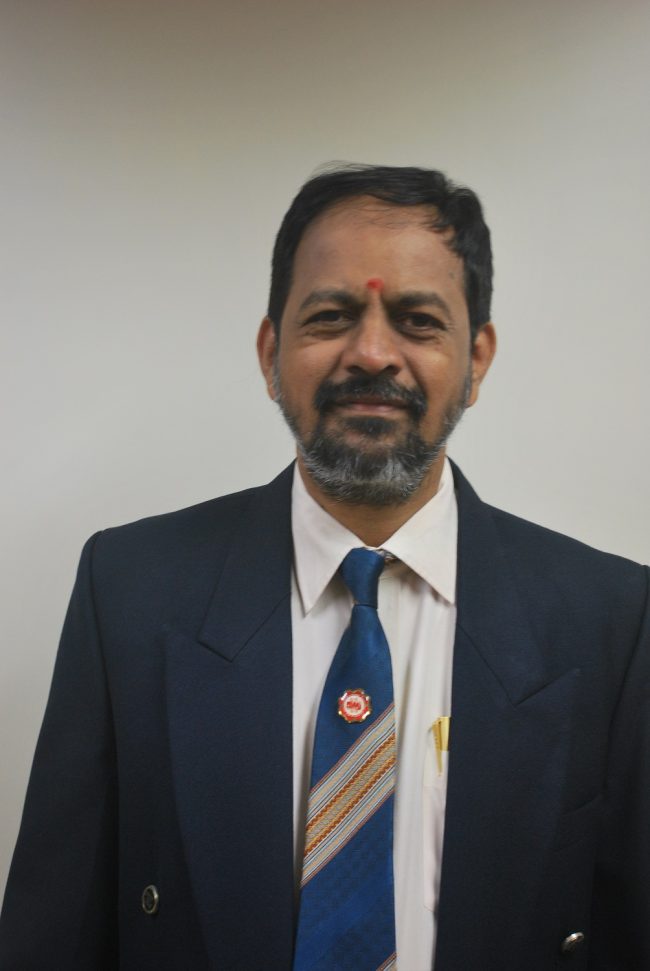 Being one of the big contributors to greenhouse gases emission, the textile industry is taking various steps to reduce their carbon footprint. "Textile industry is one of the biggest employment generators. Within the textile industry, there is spinning, weaving and processing. The main greenhouse emissions come from the wet processing industry where the consumption of water, dyes and chemicals are more. Of the three, weaving segment employs the maximum manpower. Automation happens only in the shuttle-less looms but constitute hardly 0.4% of the industry. For sustainability, we have to focus on the handloom industry. But to control emissions, we have to concentrate on the processing industry," said N D Mhatre, Director General (Technical), Indian Textile Accessories & Machinery Manufacturers' Association (ITAMMA).
For cleaner production application, the industry needs to focus on reducing waste & resource consumption, reusing/recycling and product modification. "Harmful synthetic dyes should be replaced with eco-friendly dyes. Equipment modification should produce less waste and ensure more effective and efficient production process using modern and efficient technologies. While waterless dyeing is a good option, recycling machines can be used to convert waste fibres and yarn to useful raw material," said Mhatre.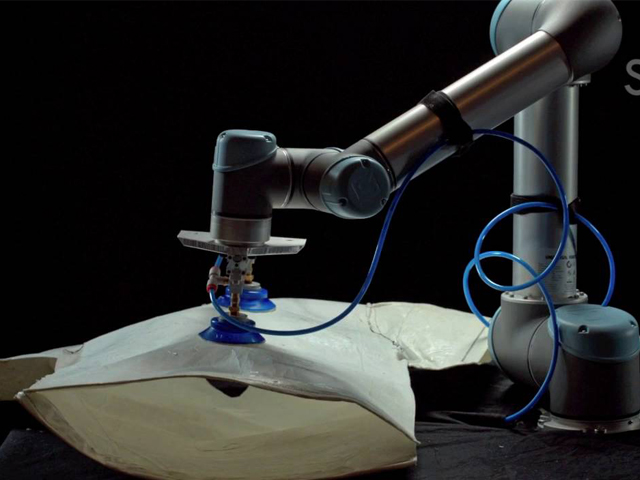 Globally, the concept of "circular economy" is gaining prominence among the industry stakeholders. Circular economy, according to Mayekar, will also ensure complete control of the entire process and will help maintain control on the characteristic parameters of the end product either garment or technical textiles. "We need to understand that a circular economy will produce fewer carbon footprints. It will take care of green evolution and the end-user will be happy to utilise the product as per his specific requirements" he said.
Pradip Roy added, "The creation of a sustainable textile economy undoubtedly requires the collaboration of technology developers, designers, manufacturers, and consumers. All parts of the textile ecosystem must prioritize sustainability over short-term profitability. As manufacturers and technology developers are the dominant players in the industry, their influence would enable small and medium enterprises to adopt green and responsible manufacturing practices."
New era of manufacturing
Industry 4.0 is a new era in manufacturing combining technology, robotics, AI, and automation to create an efficient and effective manufacturing process. "In the textile industry, we have seen that from man, material and machine, the machine has undergone lot of developments through Industry 4.0. The maintenance had two main aspects – cleaning and lubrication – which contribute to the major problems in the industry. Both are now automated and incorporate predictive maintenance. However, textile industry is vast and quite labour intensive. Hence, introducing such systems is not easy. Many improvements in machines have helped in reducing maintenance costs while enhancing productivity and product quality (by reducing downtime)," said Mhatre.
At this point of time India is certainly in a sweet spot with many factors now favouring a major structural shift in the global textile trade towards the country. "The space gradually being vacated by China, as a result of changing geopolitical landscape, have put India in the race now due to its strong manufacturing base. However, for gaining a substantial global market share India needs to diversify its product basket by including many man-made fibre-based products, create world class capacities in garmenting, adopt automation and digitization for efficient and smart manufacturing, inculcate stringent quality culture, improve the infrastructure, adopt sustainability initiative at each stage and above all create trust in the minds of buyers. If this can be done jointly by the industry and the government, nobody can stop the juggernaut of the Indian textile industry," said Gurudas Aras.
The Union Textile Ministry has set a daunting target of $ 100 billion in exports in the next 4-5 years (from the present $40 billion exports), while the domestic demand for textile & apparels is expected to touch $ 120-130 billion in the next few years. Experts believe that the technology element will play a crucial role in reviving the Indian textile industry. Industry 4.0 – with its impact being felt across the value chain of the textile industry – is expected to play a big role in revolutionising the textile industry by improving business performance and presenting sustainable solution.