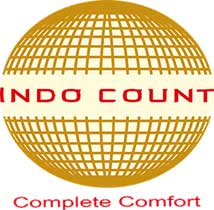 Indo Count Industries Q2 & H1FY23 consolidated performance highlights
The business registered a Y-o-Y volume growth of 7 per cent in H1FY23 and 8% in Q2FY23.
Indo Count Industries announced its unaudited/reviewed financial results for the second quarter and half year ended 30th September 2022. The company shared that their total income shot up by 6 per cent in H1FY23 and 11 per cent in Q2FY23 on YoY basis. Healthy EBITDA margin of 16.6 per cent in H1FY23 and 14.1 per cent in Q2FY23. Indo Count also launched health & wellness licensed brand GAIAM in the USA.
Commenting on the results,Anil Kumar Jain, Executive Chairman, Indo Count said, "In midst of global challenges, we have continued to sustain the business momentum across markets and categories. Our several years of experience put us in an advantageous position to be able to manage our operations and working capital in an efficient manner. We strive to grow our business with continuous investments. Our relentless focus on existing and new customers post our acquisition and disciplined approach on creating customer centric value-added solutions will help us maintain leadership position."
About Indo Count Industries
Indo Count Industries (ICIL), is the largest global home textile bed linen manufacturer. Jain has been ranked 10th amongst the India's Best Top 100 CEO's 2017 by Business Today. Under his leadership, the company has focused on some of the world's finest fashion, institutional and utility bedding & sheets and has built significant presence across the globe. Over the years, the company has successfully carved out a niche for itself and has become a total bedding resource. The company's current annual capacity is 135 million metre.