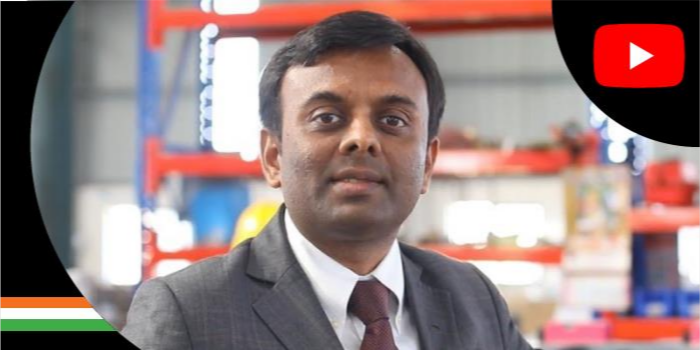 India should attract global investments: Harsh Shah
Harsh Shah, Managing Director, Embee Group, speaks on the marketing strategies adopted by his company in order to stand out in the competition
What are the market prospects for Embee's products in India and how do you plan to position these products?
Embee has been in the Indian market since 1956, and is a well-known brand not only in India, but also in over 35 countries worldwide. Today, we are into manufacturing complete print, pre print solutions for the textile industry.
At present, we are focusing towards offering pre printing machines, screen preparation systems, collaboration systems and other accessories for rotary printing. We were the first company to launch laser screen stripping machine for the textile industry with three screens, and are also one of the largest manufacturers and suppliers for rotary printing.
Can you brief us about the marketing strategies that were applied in order to stand out in the competition among industry?
Our values are innovation, efficiency and growth. If you see through these 60 years, we have believed in innovation and have kept on adding products and solutions to a wide range of portfolio. Innovation is the key to our success.
We have expanded our customer base in over 35 countries. Our business is scattered more towards the developing countries since it's a labour-intensive industry. In Asian countries, we cater to Indonesia, Sri Lanka, Bangladesh and Pakistan, among others. In African countries, we supply to Kenya, Utopia, Uganda, and Egypt. In European countries, Turkey is one of the biggest textile markets. A lot of textile industry is scattered in the southern America, which caters to the North American markets like Brazil, Peru, Colombia, etc.
In rotary printing, what are the major challenges faced by Embee and how do you propose to overcome them?
Challenge to deliver quality products on a consistent basis. We're talking about high labour-intensive process has that become quite difficult to manage. We have been working on offering solutions that cater to these challenges: For eg: screen preparation requires screens being repaired correctly, and consistent collaboration requires the right form and shade of colour.
A major challenge is when customers are not able to control these multitude of challenges. They have to deliver products that are at low price because of the shortfall of the parameters. Our aim is to help our customers create better value.
We have been focusing on our ideology and philosophy to help our customers increase their value, further increasing the challenge on us.
Modernisation and automation is increasing across industries. What is the significance of this for Embee?
Our aim at Embee is to create innovative products and solutions that increase efficiency and value to the customers. Efficiency could be measured in terms of higher output, better quality, improved quality or reduce costs.
The role of automation is to reduce the dependence of labour for certain processes. Global competition is constantly asking for better efficiency and hence automation shall play a central role over here.
What makes your product different from what the competitors?
Innovation is our main strength. We don't try to mimic our competitor's products. We try to help our customers increase their value. We believe in offering solutions that will help and optimise their use of resources and increase in efficiency. Our solutions can increase their production, increase their quality or reduce their costs. Every product that we design is considered with these aspects in mind.
How is the demand for your printing technologies? What are some of the emerging trends in the industry?
It is a very challenging period for the textile sector due to covid-19 crisis. We have to wait for a couple of months and see how the new trends will emerge.
It has been more than a month for the lockdown. How it has impacted the business?
We at Embee are following all the lockdown measures. I see this as an opportunity rather than a crisis. Earlier we used to do our work in a monotonous manner. We never had this kind of time to think. It is a great time to reanalyse and to reorganise our strategies.
Yes. The lockdown has definitely affected our business. The time is right to see how we can do the best using the limited resources in hand.
What kind of challenges are you anticipating when you resume business post-lockdown?
Textile factories could face shortage of labour in these situations. We are trying to focus on offering solutions that can help the textile factories so that they do not have to depend on labour. India has an opportunity to attract global investments from different countries who are seriously thinking of shifting their base from China.
Fiscal prudence is going to be one of the major challenges. It is a time when everyone will be doing an introspection about every major expenses that the company is bearing. We will have to reanalyse our strategies.
Inventory management will also be one of the major challenges in every industry. Managing the inventory in the best possible way if you have to survive in the long run. We have not done these things in the past, but now it has been forced upon us. So if you take it positively, we could emerge even stronger and better than before.
We are working on a different plans and strategies as it is too early to predict right now. But yes, this is a great time for introspection and we are doing a lot of analysis and data analysis and trying to draw attention towards our growth plan for the coming months.