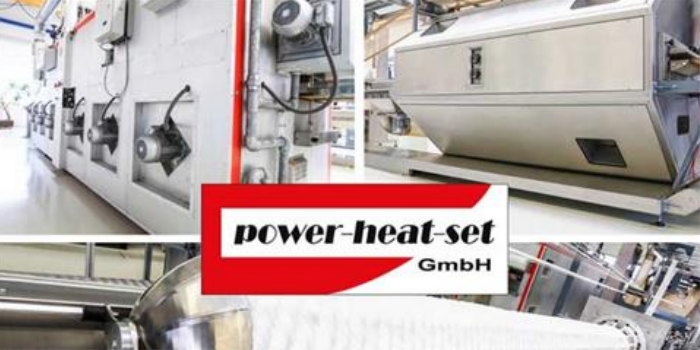 India is important market for Power-Heat-Set
With its Indian partner, A.T.E., the Germany based Power-Heat-Set GmbH (PHS) is giving maximum attention to the individual requirements of established customers and prospective clients in the country.
The German company Power-Heat-Set GmbH – a global player in the textile and carpet industry focused on sustainability – supplies machines and components for carpet yarn treatment to the carpet industry all over the world with. PHS is established as a successful player in the global carpet and textile industry. The name Power-Heat-Set (PHS) stands for over fifty years of field expertise, innovation and service, a guarantee of high quality and efficient production in the field of yarn finishing.
PHS' machine portfolio currently offers two different machine types, namely GVA and HiPerSet – both of which are available in different sizes. The GVA series offers the best flexibility and high performance for heatsetting carpet yarn with up to 96 ends. The 6 channel configuration, optimised for heatsetting of small lots on different belts, allows the running of different colors of the same yarn or straight set and frieze simultaneously. The HiPerSet uses only one channel to heatset the yarn and up to 84 ends can be processed at the same time. Both the GVA and the HiPerSet use overheated steam under atmospheric pressure for heatsetting. With the removal of obstructions to airflow, a high volume of climate circulation within the machine is achieved with relatively high compression allowing yarn to be heated quickly and thoroughly to the required heatset temperature. This improved airflow allows shorter dwell times.
CATEGORIES Allied Equipment and Accessories