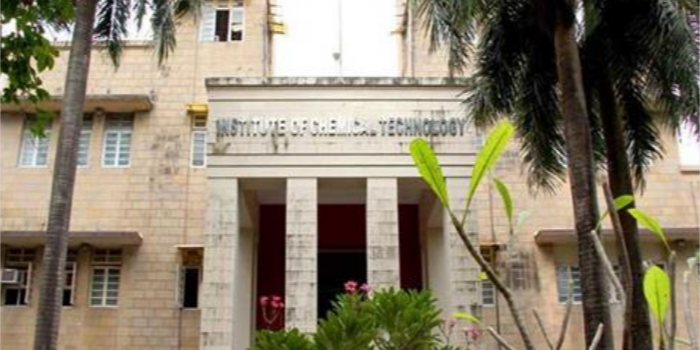 ICT hosts Prof G M Nabar Endowment Oration programme
On the occasion, Dr Wolfgang Schumann, MD of RUDLF GmbH, Germany, delivered a highly informative and knowledge sharing lecture on "Sustainability in Textiles - Utilising Natural Resources"
Mumbai
The Late Professor G. M. Nabar Felicitation Committee and the Department of Fibres and Textile
Processing Technology, Institute of Chemical Technology (ICT), Mumbai, organised an oration by Dr Wolfgang Schumann- Managing
Director of RUDLF GmbH, Germany on Sustainability
in Textiles – Utilising Natural Resources on September 22, 2021. The
Online aired program received an
overwhelming response from the students, academicians, and industry
representatives from across the world.
Professor Ravindra
Adivarekar
welcomed the audience and briefed it
about the significance of the endowment,
and the academic research accolades and visionary administrative achievements
of Late Professor Nabar in consolidating and expanding the institutional
standard at the global level.
The
family members of the late Professor
Nabar – son Vikram Nabar and daughters
Veena Nabar and Vrinda Nabar – graced this occasion and shared their
gratitude. Professor Aniruddha Pandit, Vice Chancellor welcomed everybody to the memorial lecture
and paid homage to late Professor
Nabar for paving the path and raising the bar of academic and research
excellence of this institute. He thanked Dr Schumann, the 4th
generation entrepreneurial family entering 100th year of sustainable
establishment, for selecting an apt topic for this oration.
Dr
GVG Rao – a distinguished alumnus of the institute and the President of
Atul Colors, introduced the speaker, highlighting the unique academic
credentials of Dr Schumann from the University of Fribourg, Switzerland to the
Harvard Business School, USA. Gaining in-depth knowledge of the Textile
Chemicals industry by hands-on and on-site learning helped him grow the
business many folds and extend the reach across many continents and countries
including a strong foothold in India. Following the mantra of 'Think Global,
Act Local", Dr Schumann is transforming his organisation in terms of innovative
product development keeping sustainability at the core.
Dr Wolfgang
Schumann, Managing Director, RUDOLF Germany delivered a highly informative and
knowledge sharing lecture. He explained the approach behind Logical chemistry to achieve
Magical performance effect, the critical importance of focussed, concept-based
research keeping environment, safety and product stewardship aspects in mind,
while meeting the stringent international norms. He shared relevant details of
various innovative products based on natural and sustainable resource
utilisation, and the aspects of traceability, trackability and circularity
along with the significance of intellectual property rights so as to safeguard
the interests of the innovator in terms of the efforts and resource spent in
innovative product development. He
highlighted the importance of sustainability, and the research directed towards
recycling and upcycling of various components into reusable products.
Dr
Schumann elaborated on the envisaged future trends and the direction of
research and technology to meet the forthcoming challenges, and the
collaborative association and participation of academic institutes with
industrial organisations to shape up the sustainable growth.
Proposing the Vote of Thanks, Professor R R Deshmukh, Registrar, ICT,
appreciated the audience for attentively participating in the Professor Nabar endowment lecture and
expressed gratitude to Dr Schumann for delivering the excellent talk explaining
the importance of 'Sustainability in Textiles – Utilising Natural Resources'.