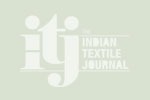 HYGIENIX 2015 new website launched
Industry professionals can find information on attending HYGIENIX 2015 at the newly launched website
Industry professionals can find information on attending HYGIENIX 2015 at the newly launched website focused on this premier event for the Absorbent Hygiene and Personal Care Markets.
Debuting October 26-29 at the Renaissance Vinoy Resort in St. Petersburg, Florida, the international conference is the result of the merger of INDA's VISION Consumer Products Conference with the INSIGHT International Conference. The new site Hygienix2015.com contains useful planning resources, including information on the conference program, hotel, tabletop reservations, speakers, past attendees, networking, sponsorship opportunities, and more.
Visitors to the site also can follow instructions to download the INDA mobile app, which pushes out the latest details and program updates, and a Crowd Mics app. Crowd Mics allows attendees to confidentially text questions to the moderator by using their smart phones as microphones.
The HYGIENIX conference programme will feature some of the world's most notable thought leaders from organizations, such as Aurizon Ultrasonics, Bostik, Butterfly Health, Drylock Technologies, Euromonitor International, Henkel Corporation, and Tredegar Film Products, among others that are revolutionising the absorbent hygiene and personal care industry, and attract international attendees from the entire supply chain.
Key topics that will be discussed in-depth by presenters include market trends and statistics, achieving product thinness in hygiene and personal care products, reimagining incontinence, fit and form, in hygiene products and material technology advancements.
"If you want to learn where the future is headed in absorbent hygiene and personal care, HYGIENIX is the must-attend event this fall in Florida," said Dave Rousse, INDA President. "This new international conference offers the best in compelling technical content, innovative business applications, and tremendous interaction opportunities, all in a new single event."