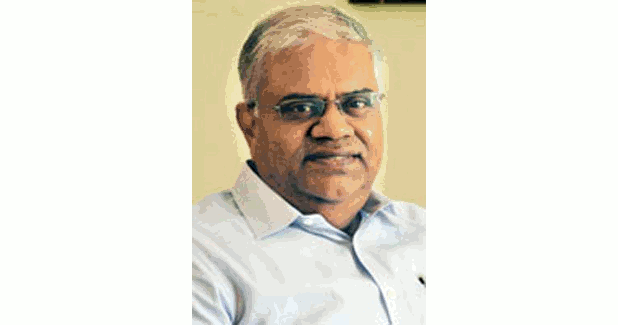 Exporters Spin to win!
India?s textile machinery industry is no big achiever compared to its European counterparts. But in exports, it is slowly and steadily making an impressive impression in the global markets in its own way, reveals an exclusive ITJ Report.
India?s textile machinery industry is no big achiever compared to its European counterparts. But in exports, it is slowly and steadily making an impressive impression in the global markets in its own way, reveals an exclusive ITJ Report.
After a lacklustre period in 2016 and before, the Indian textile machinery industry seems to have something to cheer about in its performance globally ? a healthy 20 per cent rise in exports. In fact, exports have been growing slowly, but steadily in the last five years, thanks to hardening dollar rates and the salubrious effects of the fiscal reforms in the guise of demonetisation and introduction of GST. Besides, expanding new markets in Africa and other countries like Vietnam have also lent new hopes to the widening opportunities on the export market.
In 2015, India achieved a negative growth of -1.5 per cent in textile machinery exports. In 2016-17, the exports clocked a 1.7 per cent rise to $616.08 million, but 2017-18 saw a whopping growth of 20.03 per cent to $739.49 million over the previous fiscal year. Asia is the largest export market for India?s textile machinery, with a share of 55 per cent of the total textile machinery exports. Textile machinery export to Asia is worth $403.54 million 2017-18, marking a growth of 9.07 per cent.
What are the reasons for this spurt in exports. The Textile Machinery Manufacturers Association (TMMA) lists a few: According to TMMA sources, it might be partly due to the cyclic upheaval of the textile and machinery industry which has been traditionally experiencing three to four years of crest and trough. The organised sectors (mostly in strong spinning, rising accessories and upcoming pre-garmenting) have reaped rich dividends of the fiscal reforms of demonetisation and GST in the last six to nine months, say sources, which add that a number of projects, which were stalled during that period, might have come off well now.
The third major reason is the depreciating rupee against US dollar, which incidentally is the is the result of spurt in crude oil prices. This indirectly could have pushed up the exports. The last but not the least is the political tug following the previous reason in triggering up the exports as the data indicates crest years to be pre-poll years, i.e., 2010-11, 2013-14 like in the past, and now 2017-18. It is imperative to recall that these are the very years when the rupee depreciated heavily. But at the same time the US fiscal reforms post 2008 market crash, and global oil price war (as low as $28 from peak $110 a barrel of crude oil) that followed during 2014-16 had strengthened the US economy and appreciated the Indian rupee substantially.
Established big and emerging small companies from the textile machinery industry played a pivotal role in raising the exports in the last few years. LMW has been exporting to over a dozen countries. ?It has been supplying complete projects right from blow room to ring spinning including automation to countries including Indonesia, Bangladesh, China, Vietnam, Nepal, Mexico, Africa and Uzbekistan,? says C Arunachalam, Senior Sales Manager (Global), Lakshmi Machine Works.
Embee, an Ahmedabad-based manufacturer of printing machines and washers and accessories, started exporting as early as 1989, and has been exporting to over 35 countries. ?We are the largest exporter of engraving plants and equipment,? says Harsh Shah, Managing Director of Embee Group. Today, globally Embee is known for its export quality products with high efficiency and returns.
Harsh added, ?Today, the textile market is located in developing countries. We are exploring all the textile-centric regions like Asia, Southeast Asia, Africa, as well as Central and South America.?
Another Ahmedabad-based company, Prashant Group is India?s premier engineering group offering technology-enabled, customised solutions in weaving preparation segment. Amoli Shah, Director of Prashant Group of Industries, said, ?Our exports have been very encouraging in the past few years. We have always focused on providing world-class products to the global market. Due to technology, quality and reliability, our products are very well-accepted in the world market. By appointing agents and participating in various exhibitions across the globe, we have made our reach easier in the international market.?
Prashant Group exports its products to mainly Asia, south east Asia, South America, Africa and part of Europe. Amoli said, ?We have our presence in over 45 countries. In recent times, we have made a major breakthrough in countries like Taiwan, the UK and Germany.?
Alidhra Weavetech?s Managing Director, Vallabhbhai S Thumar, believes that ?dumping of poor quality machines from China via agent/distributor route is hurting the technology prowess of the Indian industry.? ?Our exports are growing consistently over the last five years. We rely highly on local representation covering sales and aftersales service in specific markets. Along with this, regular exhibitions do allow us to have a brand recall? said Thumar.
Alidhra Weavetech, a leading manufacturer of twisting and weaving machinery in India, has been exporting to Argentina, Brazil, Africa, Pakistan, Bangladesh, Indonesia and China.
RK Shah, Managing Director of Rishabh Sagar Textile Equipments, said, ?We are doing the export business by appointing the sole marketing agent. We are using our strategy to develop the market by giving good quality products, competitive price and providing aftersales service to the respective customers on time.? Said RK Shah, ?Recently, we have exported our machines to Marzoli, Italy for their turnkey project for Algeria and Taiwan through our agent.?
There are many new countries looking for textile machinery and accessories from India. Vietnam is one of them. India has been supplying just about 1 per cent of all textile machinery to the Vietnamese textile and garment industry, and is eager to increase that ratio in the coming years. According to Smita Pant, the Indian Consul General in HCM City, ?While India is exporting over $450 million worth of textile machinery to the world, export to Vietnam amounts to only about $400,000.? Vietnam imports a lot of textile machinery from China, South Korea and Taiwan but not from India, and now this area is opening up in a big way, showing vast scope. Many machinery manufacturers in India have called for more exchanges between the two countries to promote co-operation in the textile sector. They feel that India can offer more quality machines and parts at more competitive rates than European manufacturers.
The textile engineering industry consists of more than 2,800 units producing machinery for different processes in the textile value chain. Since most of the units are producing low-tech machinery and equipment, there has been a phenomenal increase of imports into India. Textile machinery imports were to the tune of Rs7,643 crore in 2011-2012, which rose to Rs 10,305 crore in 2015-2016. This includes machinery, tools, and accessories, and apart from weaving and garmenting machinery, autoconers are also imported.
The fields with scope for exports are spinning and processing. India has emerged as a major manufacturer of spinning machinery. Besides, it has been exporting processing machinery too. However, a large number of looms, knitting and garmenting machinery are being imported by the Indian textile industry.
Meanwhile, looking at imports of textile machinery, it is a dismal scene. The imports have increased by almost 2.5 times than that of exports. It only shows the increasing appetite of Indian textile industry for quality products at competitive prices in whichever segment available. The increased exports and decreased import in the spinning and pre-garmenting range of machines is testimony of that. It is interesting to see the current ?Amended Technology Upgradation Fund (ATUF)? scheme of Ministry of Textiles denied subsidy for spinning machines whereas it offers 15 per cent subsidy for garmenting machines.
Shakti Motani, Associate Director, Meera Industries Limited, which has core expertise in twisting technology, says that the company has been exporting various type of twisting machines like two-for-one twister, one step S/Z twister, cabler, ring twister, etc. He added, ?We have been exporting to about 18 countries around the world having a subsidiary in USA. We are aiming at spreading our wings by having our subsidiary units in Turkey, Iran, Egypt, and even the South American markets.?
Kusters Calico?s Managing Director, Sushil Verma, says, ?We have our strong presence in Turkish market since the last seven years, and we are proud to inform through your platform that most of the premium customers in Turkey are having our machines.?
Kusters Calico sees ample opportunity, being on cross road of Europe and Asia, geographically Turkey possess advantage. Educated and efficient work force of Turkey add essence on over all performance of business. Verma added, ?We have been supported well by our business associates in Turkey and jointly with our sister company Jagenberg Textile, Germany and Kusters Calico, India enjoys good market share.?
Laxmikant Rathi, President ? Sales & Marketing, Ideal Sheet Metal Stampings & Pressings Pvt Ltd, says ?All our products like spinning tubes, simplex bobbins, bobbin holders and yarn guides are being exported. Innovation in spinning tubes like our HCC has given us technological advantage. With HCC tubes, we could achieve substantial gain in ring and winding machine efficiency along with power saving. Our hi-tech yarn guides are preferred choices of some of the OEMs and customers; especially while spinning synthetic and compact yean. Special hardening process on stainless steel wire increases working life even at high speeds.?
He added, ?We have been exporting to Bangladesh, Indonesia, Vietnam and Thailand with a sizable market share. This year we have done lot of ground work in Uzbekistan, Europe and South American countries.? According to a Working Paper by Exim Bank of India on Machinery Sector in India–Exploring Options for Neutralising Trade Deficit, the Government of India has launched several schemes for assisting Indian manufacturers to acquire and evolve cutting-edge technologies to catalyse growth and compete in global market. One such initiative is the Technology Acquisition Fund Programme (TAFP) which is an industry driven initiative aimed towards assimilation of technology in a short span of time. In view of the objectives laid out in the 12th Five Year Plan, TAFP mandates to provide funding to offset the higher cost of the best technology available globally. The TAFP provides financial assistance to Indian capital goods sector to facilitate the acquisition of strategic and relevant technologies, and also development of technologies through contract route, in-house route or through joint route of contract and in-house. Similarly, the Technology Acquisition and Development Fund aims to facilitate acquisition of clean and green technologies by MSMEs across sectors, and bridge the technological gap at an affordable cost. Another route through which the Government can promote technology acquisitions is through mergers and acquisitions.
Chinese companies have been proactive in strategic M&A in technology space. Over the years, Chinese strategy for technological upgradation has gradually transformed. China has changed its position from only allowing limited foreign ownership — through joint ventures, for instance — to permitting mergers and acquisitions as a crucial way to invigorate state and semi-state owned firm. This is evident from the fact that during the first four months of 2016, China accounted for 45 per cent of the M&A in the technology industry.
The Working Paper lists some recommendations: To promote mergers and acquisitions by Indian companies, an Alternative Investment Fund can be jointly floated by domestic and international institutional investors. Any public sector bank/ financial institution can take lead at the behest of the Government of India for setting up this Fund. The proposed Fund can invest in equity or equity linked instruments of Indian companies in machinery and other high-technology sector. Evidence suggests India is not only a major importer of textile machinery but also a supplier in several key import markets. To meet the burgeoning domestic demand and increase share in global market, Indian textile machinery manufacturers could enter into joint ventures with foreign companies. This shall also help upgrade the quality and performance of machineries produced in the country. Currently, except for the units in the spinning sector where the machinery are of international standards, other textile machinery manufacturing leaves a lot of scope for improvement in terms of quality and performance, compared to the European manufacturers.
Many objectives have been identified by researchers for setting up of joint ventures. The prominent ones include reducing risks, achieving economies of scale, supporting technologies/ patents, blocking competitors, overcoming trade barriers, expanding internationally and integrating vertically with a partner. While looking for a potential JV partner, companies look at various aspects like financial security, resource and management capabilities, production performance, reputation, etc. Hence, JVs can be attracted successfully in those sectors where Indian companies already have a critical mass and experience.
According to the FDI markets database, Germany, Japan, and Switzerland are among the top investors in the textile machinery segment. China is the topmost destination for investments by companies from Germany and Switzerland, and Vietnam is the topmost destination in case of Japan. In comparison to the destinations of China and Vietnam, India has received lesser investments from these countries in the textile machinery segment. Indian companies can make an attempt to forge ties with companies from these top investor countries.
Several categories of machinery exports require medium to long term export financing. Financing from Export Credit Agencies (ECAs) is essential because finance from the private sector over the medium to long term is either unavailable or unaffordable. Like other ECAs, Exim Bank has been closely associated with the export efforts of Indian machinery sector, in its entire value chain. The Bank has a variety of loan products to cater to the financing requirements of enterprises. Apart from direct exposure, the Bank also supports the sector by virtue of supporting project exports. Project Exports are broadly classified into four categories, viz. Supply contracts on deferred payment terms, Civil Construction, Turnkey and Consultancy Services Contracts.
According to a Knowledge Paper on Textile Machinery Industry in India, the machinery manufacturing operation takes place both in the organised and the unorganised sectors. In the organised sector, in addition to the public limited companies, machinery manufacturing is done in independent units, which have collaborative joint ventures with the foreign entities. In the decentralised sector, there are small-scale industrial units as well as tiny units engaged in the production of accessories pertaining to the textile machinery.
Majority of the production comes from the States of Tamil Nadu and Gujarat; collectively contributing around 84 per cent of the production. Around 87 per cent of the total production, i.e., textile machinery is coming from the six clusters namely Ahmedabad, Bengaluru, Coimbatore, Ludhiana, Mumbai and Surat. These clusters are strategically located to serve the textile industry and have the affiliation to produce the kind of machinery required by the industry. Ahmedabad is a cluster of weaving equipment providers.
Purchase of new machinery is the key growth driver of the market. One of the major growth drivers for global machinery market is the strong economic recovery; post- recession, increasing demand for textile products, and environmentally friendly fibres, and a growing demand for the developing nations. Today machinery manufacturers produce textile machinery at competitive prices, and sophisticated machines of higher speed, and production capacity. Presence of numerous small scale players also makes the machinery sector more competitive. Along with them, MNCs have also entered the global arena, taking the competition to the next level, driving companies to work on their productivity and innovation.
The global demand of textile machinery is rising due to growing demand of textile industry. Today, textile machinery sourcing is majorly done from European countries, which is relatively costly. India is strategically located from most of major textile and apparel producing countries and India has good potential to explore global opportunities and tap global market. India has to first focus on exports to the neighbouring countries which are emerging as significant textile producers.
According to Avinash Mayekar, Managing Director, Suvin Advisorrs, most of the textile machinery manufacturing units suffer from under-utilisation of capacity. Not all the textile machinery manufacturing units in India work to full capacity or even the optimum capacity level. The major problem in the textile machinery manufacturing industry is the lack of investment in Research and Development, except for the manufacturing units who have technical collaboration with reputed foreign companies; no progress has been made in the quality of the machinery produced. This dependence on borrowed technology and want of research has kept most of the sectors except spinning machinery sector far behind in the standard and performance of the machinery produced. This has resulted in the import of second-hand machinery especially in the area of weaving thus discouraging the advancement of technology in the manufacturing of similar machinery in India. Lack of systematic fiscal support to the industry by the Government has also added to the problems.
The machinery manufacturing operation takes place both in the organised and the unorganised sectors. In the organised sector, in addition to the public limited companies, machinery manufacturing is done in independent units, which have collaborative joint ventures with the foreign entities. In the decentralised sector, there are small scale industrial units as well as tiny units engaged in the production of accessories pertaining to the textile machinery.
In brief, the Indian textile engineering sector seems to offer the modern technically advanced machinery for spinning, weaving and processing sector as well as simple machinery required in ginning and pressing industry of the sector. Still the performance of the Indian textile machinery industry is far from satisfactory. Competition from hi-tech machinery of European and Southeast Asian countries is a real challenge to the very existence of this industry, says Mayekar.
The recommendations
To promote textile machinery exports, Thumar had some recommendations for the government. He thinks that the the Government needs to stop subsidising imported machinery. He said, ?These subsidies ultimately end up creating/supporting tremendous number of jobs outside India, which could have been better utilised to cover the technology/skill gap among the Indian manufacturers. The subsidies for imported machinery also lead to malpractices by using various government schemes like export promotion capital goods (EPCG).?
RK Shah had this to say: ?We insist that the government should provide the substantial support for promoting textile machinery and accessories export in the global market, and our council, Engineering Export Promotion Council (EEPC), should keep a separate portfolio for the textile machinery and accessories in their monthly magazine with the market study report.?
According to Amoli Shah of Prashant Group: ?First of all, proper implementation of cost engineering is essential to win the business. The state-of-the-art infrastructure for R&D to satisfy weaver?s technological, energy saving and environmental needs, is inevitable to fight competition from European manufacturers. The machinery manufacturers also need to redesign, upgrade and retool their manufacturing operations from time to time. Joint ventures with machinery manufacturers from developed countries also can be looked into for technology transfer, rather than offering machines with old technology and cheap prices.?
She added, ?The textile machinery industry has to be encouraged to invest in technology and modernise itself to meet the demand for state-of-the-art machines. It is, therefore, essential that a technology upgradation fund (TUF) for this sector be set up.?
?The Government should also consider providing financial assistance against the purchase of Indian textile machinery to those countries who wants to set up textile industry in their country,? believes Harsh Shah of Embee.