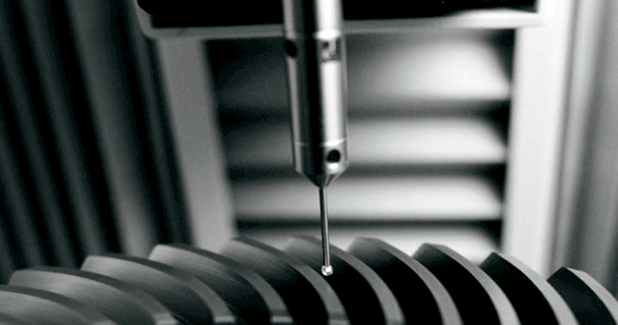 Explore R&D to improve inventory of Army: S Irani
The 3rd Defence ITTA joint seminar-cum-exhibition was inaugurated by Smriti Irani, Minister of Textiles, at Manekshaw Centre, Delhi.
The 3rd Defence ITTA joint seminar-cum-exhibition was inaugurated by Smriti Irani, Minister of Textiles, at Manekshaw Centre, Delhi.
The Indian Technical Textile Association (ITTA) in association with Indian Defence organised a two-day seminar-cum-exhibition on May 22-23, 2017 at Ashoka Convention Hall, Delhi. This is the third edition of the Defence-ITTA joint exhibition-cum-seminar, which was attended by more than 250 delegates from both the Indian Army and the technical textiles and footwear industry. The exhibition was inaugurated by Smriti Irani, Minister of Textiles, Government of India. General Bipin Rawat, the Army Chief and senior officials from the Defence Services, MoD, MoT and technical textile industry were present at the function.
The two-day seminar included various topics related to innovations in protective clothing and uniforms along with medical, building, geo textiles, tentage and load carrying fabrics. Extreme cold weather clothing, lightweight sleeping bags, special snow socks, snow goggles, thermal insoles and rucksacks that are used at Siachen Glacier and other super high altitude areas were also covered. Industry showcased these products manufactured in India at a much cheaper price without affecting the quality.
During the first session, Irani talked on the need to explore advanced R&D facilities for improving the existing inventory of the Army. She assured assistance from the Ministry, while reiterated the need for the industry to explore various business models and joint ventures. She further talked about the distinction between supplying and serving and how the industry should strive to serve defence forces. She also told that the National Textile Cooperation (NTC) will develop specialised product range for the armed forces using high performance fibres and filaments.
General Rawat shared that the joint initiatives between the Textile Ministry, MoD and industry that will assume great significance if the principal items of ordnance equipment factory (OEF) will be offered to the trade on a permanent basis over the next three to five years. He said, "There is a huge budget with the Army that has been spent on textiles. It is high time that we look for the indigenous solutions."
Lt General RR Nimbhorkar, Master General of Ordnance (MGO), apprised the delegates of specific areas where improvements were needed. He urged the industry for early indigenisation of the three-layered special suits, sleeping bags, boots, multi-purpose and modular gloves that are being used in the super high-altitude areas besides products improvement for extreme cold clothing (ECC), mattress kapok, face mask, etc. MGO reiterated that the industry has a lot of scope for participating in the Rs 3,000 crore general stores and clothing requirements.
Pramod Khosla, Chairman, ITTA, welcomed the delegates and highlighted that earlier seminars had been highly successful resulting in close cooperation and indignation of large number if products. He also narrated ITTA's contributions during the last couple of years to the growth of various segments of Indian technical textile industry and the objective of this seminar.
Dr SK Sundararaman, Vice Chairman, ITTA, spoke about Defence-ITTA relationship. He assured Army officials for their support. He also talked about how ITTA has the capability to provide the required solutions to the defence sector.
The second technical session was chaired by General BV Rao, Additional Director General, Equipment Management. The following presentations were made during this session.
Outsourcing of OFB products

: Scope for participation of trade by GS Shan, Deputy Director General OS (GS&C) highlighted the budget for GS & C (Trade) is Rs 647.06 crore and GS & C (DGOF) is Rs 2,573.97 crore. But a large proportion of the cloth and accessories are purchased by DGOF from the industry. He briefed about the objective, types of procurement, i.e., revenue procurement and capital procurement, procurement setup, sources of supply, DGQA, revenue procurement, manner of depositing bids and payment terms for sellers. He also spoke about the purchase procedure of OFB and registration procedures.

Overview of special clothing and mountaineering equipment:

AS Chonker, VSM, highlighted that the requirement of special clothing and mountaineering equipment (SCME) will increase to 38,229 sets for Indian Army and SCME's entitled areas are northern command, western command and eastern command. He said that SCME items – each sets comprises of 55 items and those items are divided into two categories – Category I for personal use (20 items) and Category II for general purpose items (35 items).

Technical textile requirements for defence:

Munish Hinduja, Director, Gokaldas Images Pvt Ltd, emphasised on the current technology trends worldwide in SCME products. SCME products should have attributes such as lighter, enhanced breathability, fibre-based technologies, dry comfort, soft shell fabric and insulation. He spoke about the SCME product focus 2018 viz. ECWCS3 layer system, sleeping bag, modular gloves and combat Boots.

Latest trends in footwear applicable for defence forces:

SK Neogi, Mayur Leather Products, spoke on the global trends in footwear construction such as upper, bottom, insole made from different materials i.e. leather, textile/fabrics and synthetics. He emphasised about the parameters for selecting appropriate soling materials for upper and bottom of footwear and roadmap for achieving a greater match of the products and their requirements.The third session was chaired by General Dalip Singh, ADG OS (CN & A) and four papers were presented.

Requirements of collective protection and load carrying fabrics for the Army:

Colonel Sanjay Sinha, Director OS (GS&C), highlighted about the different types of stores such as armament, fire fighting vehicles and equipment, ammunition, aviation stores, mechanical transport stores viz tyres, tubes, batteries and spares, general stores and clothing, etc., which maintains an inventory of 4.5 lakh items.

Recommendation for collective protection and load carrying fabrics for use by defence forces

: SJ Rao, Senior Vice President, Garware Wall Ropes, spoke about the fabric used for covering a set of object/people to ensure their protection without affecting their respective functional characteristics are called as collective protection.

Procedure for introduction products into the CSD:

M Baladitya, VSM, CSD Adelphi, Mumbai briefed about the canteen services directorate (CSD), which was formed in 1948. CSD consists of items such as toilet requisites, household requisites, general use items, food and medicine, etc. He told that the registration procedure is transparent and it's available online on the CSD website.

Developments in Tents, Tarpaulin and Canvas:

Manish Khedkar, Asia Pasific Product Engineer Lead, Owens Corning, emphasised about the synergy with 'Make In India' initiative, i.e., Zero Defect & Zero Effect and capability and in-process quality control – tape extrusion, scrim manufacturing, extrusion coating. He highlighted the product portfolio for tents and tarpaulins, which are coated woven scrim design up to three times stronger than blownfilm XF products. The fourth session was chaired by SD Mulgund, Deputy DGAFMS (Standardisation) and six papers were presented.

Requirements of medical textiles in defence force:

Vinay Kumar Gaur, Joint Director, Armed Forces Medical Services (AFMS), highlighted the First Tri Service Organisation of the Armed Forces, i.e., AFMS which provides comprehensive healthcare service to all 03 services of the Armed Forces.

Recommended medical textiles for defence forces:

Manoj Kumar, Hitex HealthCare, emphasised about the importance of woven and nonwoven medical textiles (with chemical, mechanical and thermal treatment). Applications are infection control, hygiene, Compression bandage, wound dressings, etc. He spoke about the advantages of nonwoven disposables and customised procedure packs which reduce the turnaround time and thereby more number of surgeries can be conducted. He highlighted the following recommendations – standard two bid system across all hospitals/AFMSD, standardisation, allocation of PVMS (price vocabulary of the medical stores) code, centeralised vendor registration and regular campaigns for healthcare service provider to improve awareness.

Latest developments in protective clothing:

Dr Vikas B Thakare, Scientist and Joint Director, DRDO, Gwalior, presented the products developed by DRDO i.e. NBC and bio personal protective equipment, gas mask, canister, multifunctional NBC boots, NG NBC haversack, bio-protective face mask and suits, etc. He highlighted the future technology developed for NBC products i.e. activated carbon fabric (ACF) technology for next generation NBC products.

Latest developments in protective clothing:

Dr KK Gupta, Sc E, DMSRDE (DRDO), emphasised about the products developed by DMSRDE i.e. NBC protective textile equipment. Recently developed are NBC Suit Mk-V, NBC Gloves Mk-II, NBC Haversack Mk-II, NBC Overboot Mk-II, High-Altitude/Glacier Clothing Items, special tents, shelters and covers, textile based camouflage systems and mountaineering and life saving textile equipment.

Advance materials for protection solutions:

Manoj Jhaver, E.I. Dupont India, briefed about the DuPont Protection Solutions Business and its leading brands are Kevlar®, Nomex®, Tyvek® & Corian®. He emphasised that the military needs for modernised uniforms, advance material solution for military uniform and roadmap for military uniform modernisation.

Protective textiles:

Basant Lohia of Tarasafe International, briefed about the needs of Indian Army in protective clothing and how industry can meet their requirement. Tarasafe has two modern production facilities supplying to international customers of protective workwear. The fifth technical session was chaired by SPS Kohli, ADGW (Army). The following presentations were made during this session.

Geotextile requirements of defence forces:

Rajeev Kumar, Engineers (BRO), talked that the Border Roads Organization (BRO) has grown with 18 projects till now. BRO is working under the Ministry of Defence. The role of BRO is to develop and maintain operational road infrastructure and its tasks are to construct the road, bridges, tunneling, road maintenance, etc. He highlighted technology initiatives in BRO are proven technology, tested and codified and unproven technology are yet to be codified.

Geotextiles for defence forces

: Shahrokh Bagli, Chief Technology Officer, Strata Geosystem, highlighted the importance of geosynthetics, which are flexible, semi-flexible polymeric materials in two and three dimension form, i.e., geotextiles, geogrids, geocells, geonets, geomembranes, etc. and its general applications are roads, railways, ports and harbours, rockfall and landslide mitigation, landfills, riverbanks, etc.. He spoke about the case study where geogrids are used, i.e., tracks in desert sands of Rajasthan and presented the whole range of products produced by Strata.

Buildtech requirements of defence:

SPS Kohli, ADGW, presented the fabric structure are forms of constructed fibres that provide users a variety of aesthetic free from building designs and fabrics are laminated with synthetic material for increase of strength durability and environmental resistance and different advantages of tensile fabrics architecture.

Buildtech recommended for defence:

Sheelam Seth, Senior Vice President, SRF Ltd, explained in detail about the buildtech products such as architectural membranes, tarpaulins, scaffolding nets, fibre-reinforced concrete, concrete fabrics, awning and canopies, floor and wall coverings, radome hemispherical dome, hoardings and signages, tents, truck covers and different flame retardant fabrics for outdoor applications.

QA procedures:

Sudhindra Itnal, Controller, CQA (T&C), Kanpur briefed about the DGQA where quality is the must. DGQA is responsible for quality assurance of defence produced by ordnance factories, public and private sector and ex-import. The seminar ended with summing up the proceedings by BV Rao, Additional Director General, Equipment Management. Dr Anup Rakshit, Executive Director, ITTA, said that the regular monitoring of the progress will help expediting the process of indigenising the products for Army.