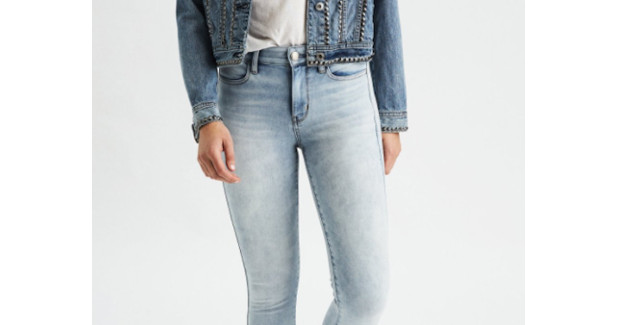 Denim goes green at Shanghaitex 2017
ShanghaiTex 2017 will be held at Shanghai New International Expo Center, Pudong, Shanghai, PR China on November 27-30, 2017.
The 18th International Exhibition on Textile Industry – ShanghaiTex 2017 focuses on the world's latest innovative textile technology, high-growth application sectors and cross-border technology, thereby assisting industry to overcome challenges and spark new opportunities on the way to Industry 4.0. From innovation of product, service to production process, ShanghaiTex 2017 will demonstrate the integration of information, internet and mobile electronics technology, breathing new dynamics and value to the industry in response to the customisation trend.
ShanghaiTex 2017 will be held at Shanghai New International Expo Center, Pudong, Shanghai, PR China on November 27-30, 2017. In the last edition of ShanghaiTex, the exhibition occupied 103,500 sq m with over 1,200 exhibitors from all over the world and 60,000 visitors from 80 countries.
Denim production involves with large water consumption and wastewater discharge (usually contains high concentrations of pollutants) from denim dyeing and finishing, so it's getting more important for denim manufacturers to introduce new technologies, equipment and auxiliaries to achieve this green transformation. ShanghaiTex will unleash the latest and sustainable denim manufacturing technology and application under the wind of industry 4.0.
A special denim theme zone—Eco-Denim Centre—will be featured at Shanghaitex. A series of new and greenovation technologies including dyes, additives, textile chemicals; denim finishing equipment; and laser processing, tailoring equipment will be showcased. The new denim zone has received substantial support from renowned exhibitors including GBOS, Kasu, Suwei, DaFang, XinXiangLian, Jhx, KingFull, etc.
GBOS Laser Technology Limited will showcase the INC.3D Laser Washing System. This is a 3D laser dynamic scanner, the laser beam is projected onto the surface of the work piece and produces a variety of clear and realistic images. It completely subverts and replaces the traditional washing process, so as to achieve the green transformation and upgrading.
Also, Wuhan Jin Haoxing Laser Co Ltd has launched its latest machine JHX-160100 double heads mutual moving laser cutting machine. To address the market needs, this machine is marked at a reasonable price to achieve double efficiency. The advantages of this machine include: smooth edges, surface polishing, noiseless, dust-free, high accuracy, high precision, high efficiency, reduction of waste water and the use of chemical reagents, etc.
ShanghaiTex, as the best trading and networking occasion for industrial elites in the textile industry, will spare no efforts to gather leading denim and jeans brands, industry players and organisations to the event. Denim manufacturing enterprises will be here to explore new business network and opportunities.
In addition to machinery display, a special display gallery – Denim Chic – will also be found at the show with the latest applications of new technologies from denim clothing enterprises. High-caliber experts from around the world are also invited by the show organiser to share their insight at the seminar – Denim Masterminds – on the challenges and opportunities of the denim industry and introduce the latest technology, eco-friendly and fashionable production solutions.
InORBIT Tours Pvt Ltd, the official travel agents will provide special travel packages for Indian visitors. Further details can be obtained from Om Prakash, Director, InORBIT Tours Pvt Ltd. Tel: 022 24229281. Email: omprakash@inorbittours.com