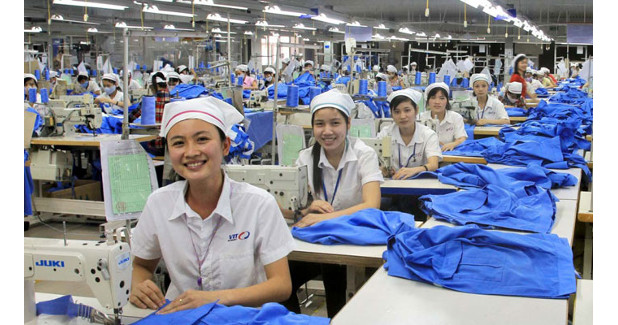 EAEU-Vietnam FTA yields positive results
According to statistics released by Vietnam Customs, trade between Eurasian Economic Union (EAEU)and Vietnam hit $3.9 billion in 2017, up 3 per cent from 2016.
Officials of Vietnam and the Eurasian Economic Union (EAEU) lauded the upbeat outcomes brought about by the EAEU – Vietnam free trade agreement (EAEU – Vietnam FTA) over the year and a half since it took effect. The enforcement of the FTA was reviewed at a working session between Vietnam's Minister of Industry and Trade, Tran Tuan Anh, and Minister for Trade of the Eurasian Economic Commission (EEC), Veronika Nikishina, in Moscow, recently.
According to statistics released by Vietnam Customs, trade between the two sides hit $3.9 billion in 2017, up 3 per cent from 2016. Also in 2017, Vietnam recorded a trade surplus of nearly $1 billion with the bloc. In the first four months of 2018, the bilateral trade was at $1.53 billion, an annual increase of 35 per cent. Key exports of Vietnam to the EAEU were phones – components, computers – electronic devices, apparel, footwear, fruit – vegetables, coffee, cashew nuts, and seafood. It mainly imported petrol, oil, steel, fertilisers, and machinery from the EAEU. The commodities of the sides supplement each other, thus limiting the disadvantages usually seen with other FTAs.
Tuan Anh voiced his concern over the EEC's safeguard duties that are imposed on Vietnamese underwear and children's wear products for nine and six months respectively since March 14, 2018. He noted that Vietnam had repeatedly asked for reconsideration of the duties considering that Vietnamese goods account for a low share in the EAEU's total import of such products, have good quality, and supplement the garment and textile products made by EAEU countries.
The Minister Tuan Anh said the FTA is a strong catalyst for trade with Russia, an important comprehensive strategic partner of Vietnam in the EAEU. The trade value with Russia currently accounts for about 90 per cent of Vietnam's total trade with the bloc. He said the EAEU is intensifying its trade and investment with the ASEAN Community in its strategy to expand its ties with the Asia-Pacific region, and Vietnam is also building production and distribution chains in the region. Therefore, deeper cooperation with Vietnam will give producers and suppliers in Russia and other EAEU opportunities to join supply chains in the Asia-Pacific.