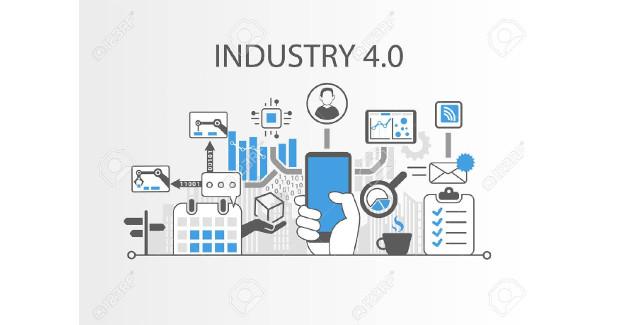 Automation Expo 2018 from Aug 29 to Sept 1
The 13th edition of Automation Expo 2018 will be held from August 29th to September 1st 2018 in Mumbai, in Hall Nos. 1 and 2, Bombay Exhibition Centre, spread over an area of 37,000 sq mtr
Automation Expo 2018, South East Asia's biggest Automation show is poised to showcase more futuristic technologies and innovation like never before. The 13th edition of the show, will be held from August 29th to September 1st 2018 in Mumbai, in Hall Nos. 1 and 2, Bombay Exhibition Centre, spread over an area of 37,000 sq mtr.
Industry 4.0 is no longer a concept and has become a reality with products and technologies available for deployment across the manufacturing sector. These new technologies like Smart Sensors, Advanced Robotics, Internet of Thing (IoT) Devices, Advanced Analytics, Artificial Intelligence and Machine Learning that collectively represent Industry 4.0 are significantly changing the manufacturing landscape.
Industry 4.0, with the Industrial Internet of Things (IIoT), creates the 'Smart Factory'. In smart factories, machinery, storage systems and production, all digitally interconnected, are capable of carrying out complex tasks, exchanging information and giving instructions to each other, without the need for human involvement.
For India, the stated mission of increasing the manufacturing sector's contribution to 25 per cent of GDP by 2025 from the existing 17 per cent will be accomplished only with the adoption of Industry 4.0 and the Industrial Internet of Things (IIoT). The concept of Industry 4.0 is going to change the way India manufactures, designs and refurbishes legacy manufacturing. Driven by the power of big data, high computing capacity, artificial intelligence and analytics, Industry 4.0 aims to completely digitise the manufacturing sector. The era of mass manufacturing is slowly but surely making way for the emerging age of customized manufacturing aided by additive manufacturing or 3D printing. Digitalisation of data and processes in this case is not an option but a pre-requisite.
The 13th edition of the show is expected to get more than 50,000 visitors from various industries such as Oil & Gas, Automobiles, Pharmaceutical, Food Processing, Fertilizers and Chemicals, Cement, Glass, OEMs, Electrical and Electronics and many other automation technology users and solutions providers. With more than 800 top automation manufacturers and solution providers already gearing up to showcase their technology prowess at the mega event, the upcoming show will surely set a benchmark in the history of automation industry.