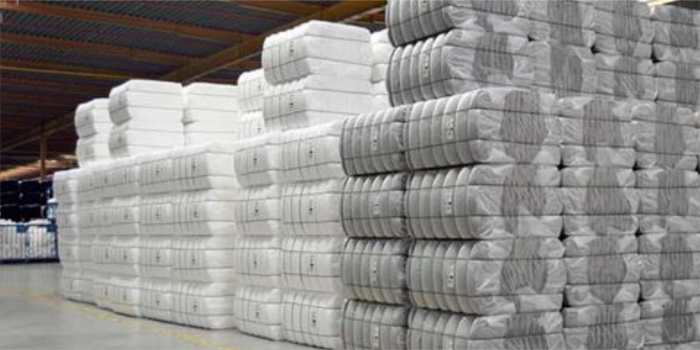 E-commerce drives automation in material handling
The growth in e-commerce in the past year has forced textile makers to look for flexibility and faster turnaround time. This has led to a higher demand for semi-automated and automated material handling equipment.
An operator in a textile industry on an average spends about 80% of his time in transporting material from one point to another or performing similar non-value adding activity. In the textile industry, most problems stem from poor work environment and long repetitive tasks, often leading to the workers having stooped postures and pulled muscles, due to extreme manual heavy lifting. "These factors have an adverse impact on the health of the workers, which further leads to a loss of productivity on the factory and warehousing floors. Therefore, efficient material handling processes are necessary to cut down on labour fatigue and enhance productivity across various departments in the textile industry," says Anil Lingayat, Executive Vice President and Business Head, Godrej Material Handling.
According to him, material handling is very important and critical in textile manufacturing processes. The material needs to be transported from one machine to the other for the next process. The batch size is very heavy, which calls for a perfect handling system to avoid any kind of damage during the time of transport.
E-commerce drives the change
The textile industry, like every other industry, has undergone a shortage of labour owing to the Covid pandemic. A volatility in demand was also witnessed as it was part of the nonessential categories during the peak lockdown period. However, the growth in e-commerce in the past year due to the unprecedented rise in the number of online shoppers has led to textile manufacturers observing changes not only in terms of price but also flexibility, turnaround time, quality, quick response, etc. "This has further called for a shift in the existing material handling equipment to more automated equipment, which are not heavily dependent on manual operations, and at the same time are both cost and time effective in nature as well," observes Anil Lingayat.
According to Rohit Dashrathi, Founder of Rucha Yantra LLP (a manufacturer of auto guided vehicles or AGVs for material handling), e-commerce has brought in a wave of changes to almost every industry including textiles. Two major factors at play are the requirements of on-time delivery of products to customers and quality of the product. "With e-commerce, a customer places the order for a product of his choice from the comfort of his/her home and expects the delivery as soon as possible. Thus, factories and warehouses must be geared up to meet the deadlines. Systems in warehouses must be so efficient as to avoid any delays," he says.
Since products go directly in the hands of the customer – without reaching a wholesaler or retailer – they expect the garment to be of high quality without any damage. Thus, according to Rohit Dashrathi, material handling and storage in warehouses has become critical. With such factors at play, warehouses need to employ systems and technologies that improve productivity and also ensure quality.
With the rise of COVID-19 and businesses going digital, the retail sector has shown massive gains, a trend that will continue in the long run. The ease of internet shopping has compelled retailers to build micro-fulfilment centres that help streamline product deliveries, further leading to demand for material handling equipment.
Anil Lingayat opines, "Most industries are also affected by a shortage of labour and today, the need to focus on optimising your supply chain is higher than ever before. Reducing turnaround time for inbound and outbound material, space optimisation of warehouse and availability of financial instruments, cumulatively, these factors have increased the need to adopt mechanised handling in various forms."
In the near future, the demand for modern material handling equipment is expected to gain traction in the textiles industry. Rohit Dashrathi reasons, the textile industry is shifting towards modern technology including the material handling equipment and it will continue to grow as the demand for textile sector in itself is unending.