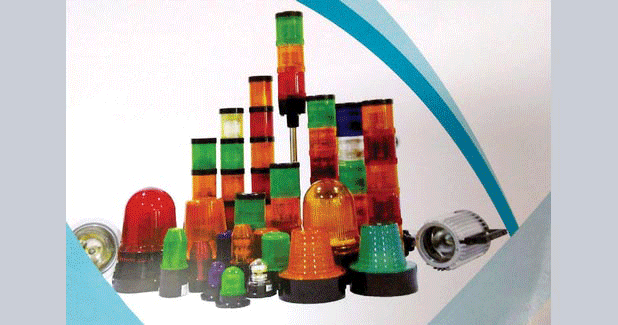 Dappr sensors for all industry needs
Manufactured in Coimbatore, Dappr Sensors are designed and engineered to suit versatile applications and challenging conditions while maintaining its performance through high accuracy. A Dhanalakshmi, Head – Projects at Dappr, says, "we are flexible to provide customised solutions f or our product to meet the demands of a wide range of industries."
Manufactured in Coimbatore, Dappr Sensors are designed and engineered to suit versatile applications and challenging conditions while maintaining its performance through high accuracy. A Dhanalakshmi, Head – Projects at Dappr, says, "we are flexible to provide customised solutions f or our product to meet the demands of a wide range of industries."
Speaking more on the USPs of sensors over that of competitors, Dhanalakshmi said, "We use best practice techniques to create the best design considering various parameters to be used for various applications. We ensure full quality of sensor manufactured under our state-of-the-art manufacturing unit."
Dhanalakshmi added, "Dappr Sensors comes with two year warranty against any manufacturing defects from the date of issue. We have a highly dedicated team working for the design of customised sensors for your demanding applications."
The products are currently available in the Indian market, and very soon will be available in overseas market, once our basket becomes more ranges and varieties of sensors.
Inductive proximity sensors are used to detect metal objects without physically touching them. It basically comprises of an oscillator whose windings constitute the sensing face. An alternating magnetic field is generated in front of these windings.
Dappr Photoelectric sensors offer optimum solutions for reliable object detection, with an array of selections across three sensing principles in different designs and ranges. On features of Dappr Photoelectric sensors, Dhanalakshmi said, "It has infrared LED Photoelectric sensors; has compact designs with EP65 protection. Other features include: wide voltage ratings (24V, 230V AC/DC), diffused, retroreflective and through beam sensing types, endowed with status and output LED indication, and set operation mode by switch.
Dappr also offers Dappr Tower Lamps for safety in automation. It offers a wide range of compact and efficient tower lights, signal lamps and electronic sirens for workplace safety and real-time status confirmations. Dappr Tower Lamps can be developed as per customer specification; furnished with an inner reflector and siren; various sizes are available with their base and arm adjustable; endowed with different flashing timings; miniature indication lamps comes with both flush mount and lock-nut mount for panel board; and lamp colours – red, amber, green, blue, clear, lenses.