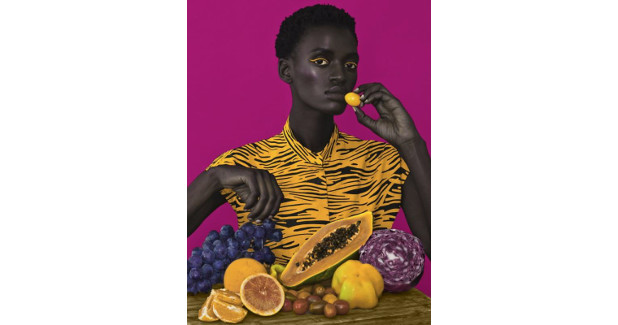 Archroma, Carlin join hands for colour trends
At Premiere Vision, Archroma and Carlin will provide full consultation from colour trends to colour inspiration to colour implementation from the first mood board all the way into production
Archroma, a global leader in colour and speciality chemicals towards sustainable solutions, and Carlin, the trend office who pioneered trend forecasting back in 1947, will be at Premiere Vision Paris, where they will share a booth fully dedicated to colour creativity, inspiration and performance.
Carlin is well known in France and abroad for its "trend-oriented" expertise from brand strategy and collection design, to colour creation and trend forecasting. Carlin serves famous brands in the fashion, cosmetic and sportswear industry, such as GAP, Empreinte, Byredo, Birchbox, and Samsung.
Carlin is using the colour references of the 'colour Atlas by Archroma®' during its colour workshops throughout France, as well as in its 20 yearly publications.
The colour Atlas contains 4,320 colours on cotton poplin, and online, almost double compared to similar tools available to textile and fashion specialists. It is a unique tool dedicated to providing fashion designers and stylists with off-the-shelf colour inspiration that can be implemented in production with just a few clicks.
At Premiere Vision, to be held from September 17 to 19, 2019, Archroma and Carlin will provide full consultation from colour trends to colour inspiration to colour implementation from the first mood board all the way into production. At the booth, Carlin will present its trend books for Spring-Summer 2021.
The IMPULSE SS2021 trend book presents Carlin's four main themes for Spring-Summer 2021: "ALTA VISTA", "RIVERSIDE", "SENSO" and "REVELRY – RÉJOUISSANCES", with a detailed and inspiring macrosocial decoding and several creative leads for each of the themes.
The booth itself will bring to life "ALTA VISTA", an expression of rising societal trends such as "warm expressions", "sustainable greengrocers" or "essential materiality". The theme translates into incredibly bright colours, such as "Inca Indigo", "Red Earth", "Bougainvillea" and "Cibola Gold", to make Spring-Summer collections popping and uplifting!