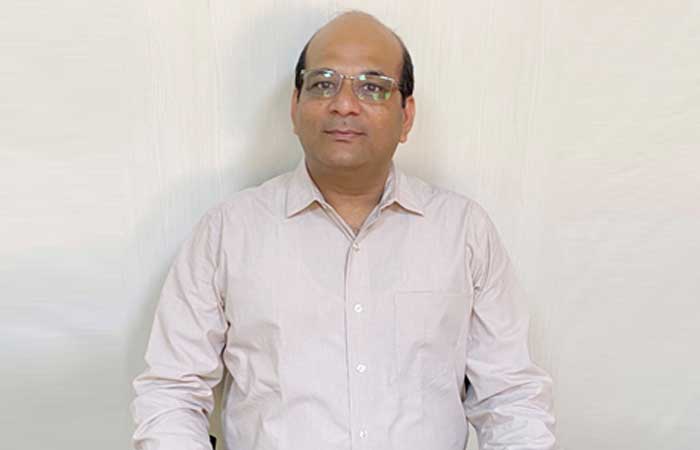 ColorJet aims to be a global leader in digital textile printing
Founded in 1995 ColorJet group, a leader in the wide format digital printing technology, is one of the leading exporters of printers that provide excellent fabric printing solutions. Colorjet's digital textile machines are revolutionising the world of textile printing with their robust performance, sustainable manufacturing, lowest downtime, high value, and ROI. In this interview, Arun Varshney, Vice President and Business Head – Textile Business, ColorJet, discusses with Rakesh Rao, the status of the Indian market, and the company's long-term goals and its sustainable practises.
How do you see the Indian digital printing market and what kinds of opportunities are you trying to seize both in India and abroad?
There are two aspects to this digital textile printing. The first is that we are drawing a lot of attention from major brands from a sustainability standpoint. This is because the energy crisis that is occurring globally is causing a market-wide debate about sustainability, and even from the government's perspective, interventions on sustainability will be made in order to meet standards for water and effluent treatment restoration. As a result, the industry is already pushing for the adoption of digital textile printing.
Additionally, you cannot make a garment out of a grey fabric; instead, you must either dye or print it after the fabric is made. So, anything you talk about printing is already a growing market if it relates to fashion, whether it be in bed linen or garments. People that still operate in the traditional analogue way are now innovating in their manufacturing processes with ideas like print-on-demand, the concept of circularity, and sustainability. As a result, each of them is already inventing using their own set of digital technologies that replace analogue systems. And the ColorJet products that we are promoting are appropriate for these two industries.
Which products did you display at ITME 2022?
We introduced Earth Series of Digital Printers on first day of India ITME 2022. This product gives sustainable printing solution which is introduced a line with environmentally friendly digital printing process. With Earth Series Digital Printers the water requirements is almost eliminated as with pigment printing inks Post Processing is not required and also the Pre-Process is optional which is different from other partnerships we've had with ink suppliers and manufacturers because here it's almost doing waterless printing here. The Konica Minolta team and MS Dadu, our Chairman, launched these product lines & it will mark a turning point for both the domestic market and the global market because the reduction of carbon emissions & pressure on ground water table is a major challenge for all Textile producing countries, and this series will serve as a solution for everyone.
Do you observe demand for digital printing coming from the SMEs that make up a large segment of India's population?
If you look at the current market, the beginning of digital textile printing is mostly from the SME sector because those people had a need for short runs and their own creative brands to develop in terms of design talents. Therefore, they began with a small setup and have probably grown to have perhaps five to ten digital printers as well, and ColorJet controls approximately around 50 to 55 per cent market share in India, alright. This segment will undoubtedly develop in the near future.
Would you please elaborate on ColorJet's digitalisation initiatives?
The demand for fashion is changing quickly, and with it, the manufacturing industry must adapt to those changes. The traditional manufacturing model cannot support this. Therefore, we require a more digitalised production process. Concepts like print on demand are used, where an order is made through a digital platform, which then causes a process change in the design and production facility. Hence, the digital platform production process is something that even clients are embracing. Digitalisation will unquestionably be the primary necessity moving forward.
What long-term goals do you have for ColorJet?
We are determined about our goal to be a leading global manufacturer of digital textile printing. And in terms of technology, we need to innovate and bring about significant advancements not only in the products we are offering, but also in the solutions we can offer to the customers, such as providing support on the pre and post services, providing a global service network because our demand in the global demography is also very great. We have our demo centres globally and a network of dealers across channel partners in the entire world. Therefore, we are attempting to innovate the product so that it caters to the needs of the global textile market as well as the domestic audience.
How much percentage of ColorJet's turnover is from exports? Do you have any plans to expand it?
We started off in the export market in a very nascent stage, but by the end of March, I believe we should be able to increase this number to about 18. We currently have presence in at least 12 or 13 nations. Furthermore, I believe that there is a tremendous possibility for us in the worldwide demand, not just in terms of penetration but also in terms of volume.
– With inputs from Divya Shetty