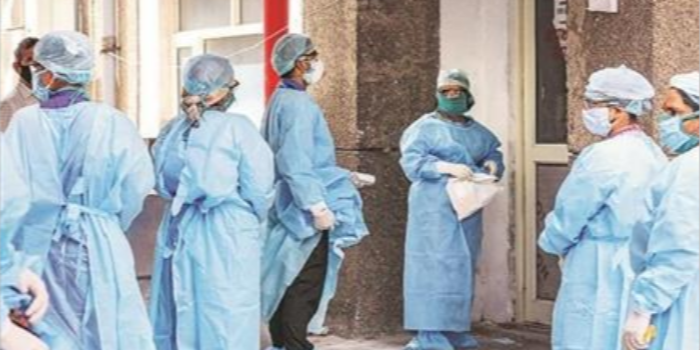 Coimbatore manufacturer develops reusable PPE kits
Amid COVID-19 outbreak, textile manufacturer has developed unique PPE kits for paramedical staffs in Coimbatore. These PPE kits are chlorine-enriched and are reusable.
Coimbatore-based apparel fabric manufacturer that caters to fashion brands and retailers across the world – claims to have developed personal protective equipment (PPE) coveralls which are reusable up to 80 washes. The company's Managing Director B Sriramulu said, "It has the ability to recharge chlorine in fabric for nearly 80 washes," further adding that it has anti-microbial certification from SITRA.
Presently, the PPE kits used for COVID-19 treatment in the area are not reusable and can be used only for 1 day. While these used kits must be destroyed using incinerator every day, many of these are being dumped into garbage vans, which is a matter of serious concern. Amidst such a scenario, the reusable PPE coveralls manufactured at KG Denim can play a crucial role in saving costs for many health organisations.
"Disinfecting properties of chlorine are built in our fabric and are active on its surface for 2 weeks. On washing, chlorine is absorbed again by fabric giving it anti-microbial facility," Sriramulu informed. The company also shared that this technology is capable of killing 99.5 per cent of many common bacteria and viruses. KG Denim has the capacity of producing 15,000 m of anti-viral fabrics, the company informed.