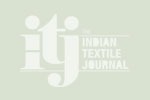 Chinese Rage Looms
The rising tide of Chinese looms into the country may pose a looming crisis for the domestic weaving equipment manufacturers, but for the buyers, who have opted for these cheaper looms,
The rising tide of Chinese looms into the country may pose a looming crisis for the domestic weaving equipment manufacturers, but for the buyers, who have opted for these cheaper looms, the Chinese invasion spells a step ahead to upgrade to a new level of modernisation. Samuel Joseph reports.
It was a trickle a few years ago. Now, it has turned into a flood. The cheaper Chinese looms are invading the weavers sheds in India as never before. It is a common sight to see crowds jostling for space in weaving equipment stalls in textile machinery exhibitions, where more and more new looms of Chinese-make are displayed. You name them, they are here: Zhangjiagang Rongyue Import & Export Co Ltd, Qingdao Tianyi Group Red Flag Textile Machinery, Shaoing Textile Machinery Group, Wanli Textile Machinery, Huahong Textile Machinery, and Texas Textile Machinery are a few to mention. Most of these looms are coming from Hangzhou and Shaoxing areas of China.
Saeed Momin, Chief Executive Officer, Sheeza Impex, a newly-emerged big-timer from Sangli (Maharashtra) selling Chinese looms, was not far behind Thakkar in enthusiasm. "In 2004, when we started selling shuttleless rapier looms from China, we sold one loom in the first few months. But by 2013, we have supplied more than 1,100 sets of one companys rapier looms and 2,400 sets of another two Chinese companies looms", says Momin.
Both Thakkar and Momin admit that price is the biggest advantage of these Chinese shuttleless looms, which are a crossover technology between powerlooms and high-end, high speed shuttleless looms from the European market. It is obvious that they serve the purpose of those who desire to move out of the unwieldy powerlooms. "Apart from price, these looms have good speed too. You also need very less labour. Some Chinese looms have a good share of automation to make them modern and sophisticated", says Thakkar. "Three types of rapier looms, two types of airjets and another three types of waterjet looms are all that we offer. They have a good market. We have a good service back-up. Most of the powerloom owners from Bhiwandi and Solapur areas prefer rapier looms since airjets need compressors and eat up more power", says Thakkar.
Since the import of these Chinese looms began, till today, there are 30,000 looms in total, says Momim. The biggest question arises: Why could Indian companies cannot produce same type of looms? Momin says: "What I have experienced and observed during my career of 18 years that India cannot produce our own rapier or airjet looms because we do not have proper infrastructure like China. They have many suppliers and producers of sub suppliers of accessories like held frames, wires, droppers, feeders, dobbies, etc. Many Indian manufacturer are now trying to copy it from China like making basic machine body here and buying many accessories from China. But still original China-made looms are of better quality with less price".
Ketan Sanghvi, Partner-Director at Laxmi Textile Stores, begs to differ. "As a domestic manufacturer, I feel that the domestic loom manufacturing industry is in a good position to serve the needs of the market segment served by these low-cost Chinese looms. Many domestic manufacturers are now offering good quality machines at reasonable prices and since they are easily contactable, the language barrier being absent, it makes very little sense to buy such machines from outside, when equivalent machines and good after-sales support are available here……. Value is a bundle of product plus price, plus service", he asserts.
At present, Laxmi Textile Stores, which also has another company-Priyalaxmi Machinery Manufacturers-produces automatic high speed looms under technical collaboration with Miyamae Technical Center