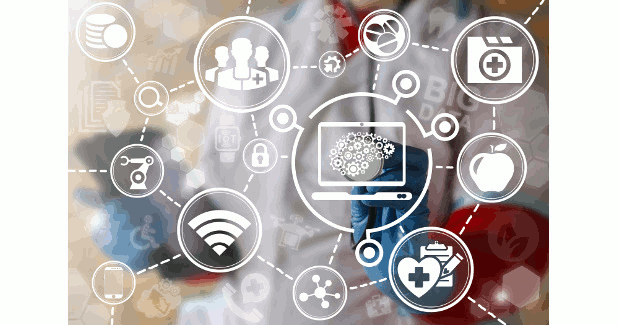 Building a vibrant innovation ecosystem
The Indian textile industry contributed 14 per cent of industrial production and 13 per cent of exports in 2017, says Kishore Khaitan.
The Indian textile industry contributed 14 per cent of industrial production and 13 per cent of exports in 2017, says Kishore Khaitan.
"You cannot afford to stay still – business is a moving escalator. The world is moving around you – customer expectations are changing, competitors are always catching up and threatening to take away your business."
– Jackie Fenn, Gartner Research.
Since the last several decades, debates on how to spur innovation in the Indian textile and the textile engineering industry have raged. The Indian textile manufacturers have depended heavily on imported machinery for their expansion and modernisation in most cases.
The textile industry contributed to 14 per cent of industrial production and 13 per cent of exports in 2017. From June 2017 to May 2018, the sector recorded investments worth $4.19 billion. These statistics project a bullish environment for the Indian textile industry.
However, some cracks reveal themselves when we look closer. Export incentives have dropped and so have import barriers. Reports suggest that India's imports of Bangladesh garments have risen by as much as 50 per cent. Low demand has resulted in many Indian mills holding up to three months stock of finished goods.
The Indian industry cannot afford to compete on labour arbitrage and low prices any more. They can (and should) be competitive only through sustained innovation to boost not just local demand alone, but also international demand for the products in order to improve their profitability and grow faster.
Stakeholders in a thriving innovation ecosystem
In 2017, the Indian Textile Accessories and Machinery Manufacturers Association (ITAMMA) conducted a series of workshops across the country with representatives from textile mills, machinery and components manufacturers, academic and technology institutions, and the government. ITAMMA discussed what each stakeholder can do to build a thriving innovation ecosystem for the industry. Based on the inputs from the workshops and its own experience, ITAMMA presents below a template for promoting innovation in the industry.
Innovation in the textile industry can thrive in a conducive environment that has the aforementioned stakeholders as the four pillars. These are: mills, suppliers, technology and academic institutions and the government.
Pillar 1 – Mills
Mills are naturally the main pillar of the ecosystem. Defining their customers and needs, planning how to fulfill them to generate more demand and add higher value for their products, will lay the pathway to pursue innovation.
Next, an innovation committee comprising of six to seven individuals from all levels of management and functions – production, marketing, quality, finance and consultant (if needed) – can be formed. This team should meet at least once every quarter to assess various opportunities for innovation and progress on current projects.
For instance, let us discuss one area of innovation that enthused many mill owners during our workshops – the evaluation of innovative technologies for upgrading the current manufacturing process without major investment.
Step 1 for the team would be to define a process for selection of new technologies to test and get approval of top management. A sample list of evaluation criteria could be:
Evaluate the concerned offering for its technology soundness by listing aspects that are proven and those that are yet to be evaluated or proven.
iiEvaluate the supplier based on its management team, infrastructure, track record and commitment. Such evaluation that should be shared with the supplier will prove valuable as feedback for the latter.
Define the level of risk the team is willing to take on any such project. Conservative selection criteria will stifle innovation while liberal selection could lead to wastage of time and resources. A healthy risk appetite, similar to a venture capitalist, will benefit mills tremendously. Even if 10 per cent of the innovation projects are a success, the returns will far outweigh the costs.
Once the above check boxes get ticked, the offering can be taken for trials with close monitoring of the process and results. If suppliers are made partners of the trial, they will get feedback on how to refine their offering. And paying suppliers for their offerings during trials ensures that they have enough funds to not just stay afloat but also improve to benefit mills and the entire industry overall.
The trials can be planned in a manner that ensures minimum plant downtime or loss of production.
A scientific method to evaluate new technologies presents many key benefits that include:
Trials of new technologies and suppliers become fair and transparent. This enables suppliers to improve.
Only innovations that promise a good return on investment get selected.
Suppliers feel encouraged to increase their innovation efforts that bring greater value to mills. The quality and quantity of successful trials increase which in turn, translate into improvement in production, product development, and marketing.
A progressive culture of innovation, improvement, risk taking is instituted which motivates all employees to give ideas for improvement in all aspects of the process and business.
Mills that embrace a process-driven manner with innovative products that show promise stay ahead of the curve when compared to competition and get substantially larger return on investments over those who only invest in products that guarantee returns.
Pillar 2 – Suppliers
Innovation without customer engagement and validation is useless since it would then occur in a vacuum.
Suppliers must innovate solely with the aim to improve customer experience and value added to customer. They must understand customer needs and build solutions around them rather than building a product and then looking for to sell the same by mentioning its advantages. Alongside, they must relentlessly focus on delivering top-notch after-sales service to make the products deliver on its promises and ensuring a smooth user experience.
Such a customer-centric approach enables suppliers to:
Refine and improve their offering in sync with customer needs to offer higher value.
Improve their own technology and expertise to meet requirements at lower cost consistently. If they lack expertise in-house, they can look to external sources for assistance and collaboration.
Focus on design, quality and delivery to make their offerings easy to use, deliver expected outcomes and minimise obstacles for customers.
Shorten the product development cycle.
When suppliers can innovatively solve the industry's pressing problems, they'll find customers who are not just ready to pay a premium, but also willing to work with them to refine their offerings.
Pillar 3 – Academic institutions
In every international ecosystem where innovation thrives, technology gets developed in collaboration with technological and academic institutions. Such institutions approach the industry for projects for its professors and students work on. They view their R&D facilities as profit centres and actively market their research capabilities to the industry and have professional managers run them.
Such institutions need to work closely with the corporate sector to define development projects and improve chances of delivering successful outcomes. This will also create a platform of practical learning for students. Academic institutions should also proactively seek government grants to subsidise the investment in such innovation projects and support entrepreneurs to innovate and benefit the industry.
This presents long-term benefits like:
Turning R&D divisions of academic institutions into profit centres
Keeping academia up-to-date with the latest trends in the industry
Improving the quality of education and the skill level of manpower that joins the workforce at all levels
Academic institutions that work closely with the industry eventually become partners of both customers and suppliers, thus giving the entire ecosystem a huge boost.
Pillar 4 – The government
An innovation ecosystem can only succeed when the government backs it through effective policy measures. This backing does not just mean funding and grants. It also means making it easier for the deserving parties to access them quickly.
The government's TUF scheme has made imported machinery affordable for the textile industry. A similar scheme to support the R&D efforts of the indigenous industry is required to boost manufacture of low-cost state-of-the-art machinery within the country. This will enable the industry to invest without requiring assistance through TUFS and boost the 'Make In India' initiative.
By streamlining policies to actively support innovation projects, the government can:
Encourage competent academic institutions and start-ups to deliver value to the industry.
Facilitate Indian entities' access, acquisition, and absorption of the technology they need to build world class products competitively.
Enable Indian companies to compete globally based on innovation and quality.
When the government makes accessibility of grants and technology easier by putting a structure in place, it will create an environment for innovation without having to intervene in it.
Summing up
In the 1920s, the average lifespan of a successful company was 67 years. Today, it is just 15. In less than a decade, this number will become shorter. Moreover, less than 4 per cent businesses survive after four years of existence. This proves that those who fail to innovate to provide values do not survive.
An industry that does not innovate creates a cascading effect – job creation stagnates, financial institutions become more stringent while lending, and outsiders take the market away. When all four stakeholders work in sync and with synergy towards building an innovation ecosystem, we will experience sustained growth and prosperity of the textile industry for a long time. We will not only just build better quality products but also get them to the market faster, while ensuring that such innovations meet the user needs better. When innovation becomes consistent, revenue and profitability emerge as byproducts.
Kishore Khaitan is the Managing Director of Basant Wire Industries. He was the President of ITAMMA and CII, Rajasthan and also Vice Chairman of India ITME Society.