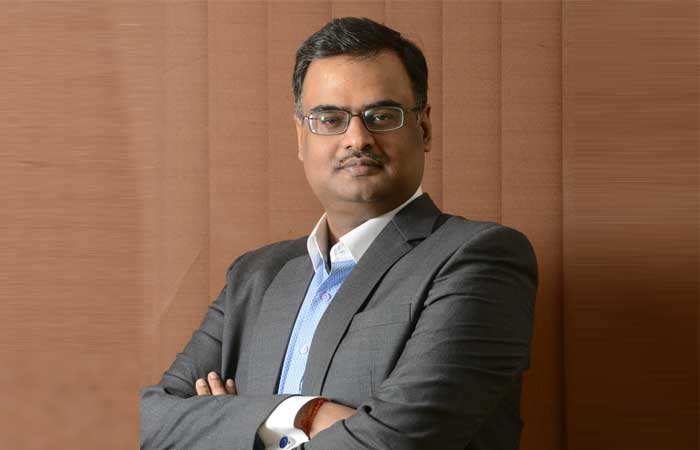 BSL to focus on domestic and furnishing segments
Established back in 1971, BSL, holds a distinguished reputation as a heritage textile brand situated in Kolkata. It boasts the distinction of being an early pioneer in the realm of poly-viscose suiting production, both at a national level and as the foremost entity in Rajasthan. The company's operational scope encompasses the crafting of woollen/worsted yarns, synthetic yarns, blended viscose fabrics, worsted fabrics, along with furnishing fabrics. Nivedan Churiwal, Managing Director, BSL, shares current trends in the textile industry and how is BSL catering to it with Divya Shetty.
Kindly brief us about your company.
BSL's prominence is in the realm of furnishing fabric manufacturing, a standout supplier of furniture textiles to the prominent global retail giant, IKEA. BSL manufactured products are available in all 450 IKEA stores globally. Demonstrating its commitment to innovation, the brand recently unveiled its inaugural Cotton Spinning unit. This astute strategic maneuver is poised to yield a substantial monthly output of 700 tonne of cotton yarn, contributing significantly to the company's revenue growth with an anticipated surge of Rs 250 crore. All business operations of the company are based in Bhilwara and are spread across 45 acre of land.
With a workforce of 3000+ individuals, the company adeptly produces an extensive annual fabric yield totalling 20 million metres. These textiles find their way to approximately 60 nations around the world. The company has three business verticals – suiting, furnishing and spinning. Presently, BSL is operating its domestic business with three brands. Direct to retail premium brand – Geoffrey Hammonds Insignia, which has a range of suits and trousers. Followed by Geoffrey Hammonds, serving premium, business-to-business market and BSL range/ Basilio for the mass market. Looking ahead, the brand's aspirational goal for 2023 centers around achieving a turnover of 100 million dollars.
How was your performance in FY23? What were the key challenges in FY23? How did you manage to grow in spite of the challenges? What were your standout achievements in FY23?
In the fiscal year 2023, BSL showcased enhanced performance, marking an encouraging 8.2 per cent year-on-year growth in revenue. This positive trajectory was accompanied by an EBITDA (Earnings Before Interest, Taxes, Depreciation, and Amortisation) of Rs 53 crore, alongside an EBITDA Margin of 11 per cent. Impressively, this margin reflected a notable increase of approximately 34 per cent on a year-on-year basis. Throughout the year, the company adeptly navigated challenges such as elevated cotton prices and ocean freights, successfully mitigating their impact on the bottom line. This achievement was largely attributed to our strategic efforts in cost rationalisation and the diversification of our product portfolio, both of which significantly contributed to these commendable results.
The company posted a PAT of Rs 16.9 crore. Which was highest in company's history.
In the fiscal year 2023, the company encountered substantial hurdles, notably including historically high input costs, elevated cotton prices, increased ocean freight rates, and a deceleration in crucial global markets.
Throughout this specific time frame, the company effectively showcased its skill and proficiency in successfully addressing and surmounting various challenges. Despite the difficulties faced, the company displayed a notable ability to navigate these obstacles with competence and finesse, ultimately emerging on the other side with positive outcomes. This demonstration of adeptness highlights the company's resilience and capability in managing and resolving complex issues.
The most notable accomplishment for BSL in 2023 was the establishment of its inaugural Cotton Spinning Unit in Bhilwara, Rajasthan, India. This new facility, equipped with 30,000 spindles, will facilitate the monthly production of 700 tonne of cotton yarn. This strategic move is projected to substantially enhance the company's revenue by Rs 250 crore in the current fiscal year. BSL will provide a variety of yarn options, including different counts like 1/20 and 1/30, encompassing Combed, Carded, and Siro Spun yarns. These diversified yarn offerings are intended for both domestic and international markets, contributing to the company's commercial growth.
What is your current assessment of India's textile industry (and/or textile engineering industry)?
India's textile industry stands as a cornerstone of our nation's economic growth, fuelled by ambitious goals and a dynamic landscape. With an impressive target of achieving a $ 5 trillion economy by 2025, India is forging ahead with determination, leveraging its population of 1.4 billion and ranking as the world's fifth-largest economy. This positions us as one of the most promising and swiftly evolving markets globally.
The textile sector remains a significant contributor, contributing 2 per cent of the GDP and 7 per cent of the total industry output. Notably, due to its labour-intensive nature, our industry holds one of the largest sources of employment generation in the country, with an estimated 45 million people directly engaged in this sector.
India's role on the global stage is prominent, as we are the world's fourth-largest producer and exporter of garments, and the second-largest producer and exporter of textiles, trailing only behind China. However, this fiscal year has presented challenges, with growth and demand in the textiles sector experiencing a decline from the peak levels seen in previous years. Factors such as the Russia-Ukraine conflict, inflation, and potential recessions in key markets like the US and Europe have led to a slowdown in exports.
Nonetheless, amidst these challenges, the Indian home textile and furnishings sector continues to exhibit resilience and expansion. While exports to Europe and the EU have plateaued, accounting for 80 per cent of our market share in these sectors, the domestic market is thriving with a remarkable annual growth rate of 15 per cent. These point to the untapped potential within our borders and the ongoing appetite for quality textiles and furnishings.
In conclusion, the Indian textile industry is characterised by its determination to achieve ambitious economic goals, global prominence, and a capacity for innovation in the face of challenges. Our sector remains resilient, adaptable, and poised for growth, both domestically and internationally, as we navigate the ever-changing dynamics of the global market.
What is the global standing of the Indian textile industry (and/or textile engineering industry)? How can India become more competitive globally?
The Indian textile industry occupies a significant position on the global stage, characterised by its vast production capacity, diverse product range, and historical expertise. India has solidified its reputation as the world's second-largest producer and exporter of textiles, only next in line to China. Additionally, our nation ranks as the fourth-largest producer and exporter of garments globally. This standing is a testament to our industry's capability to meet both domestic and international demands across a wide spectrum of textile products.
Investment in technology innovation and sustainable practices: Embracing advanced technologies like automation, Industry 5.0, AI, and IoT can significantly enhance efficiency, quality, and design capabilities. Innovation-led investments can also yield more sustainable production methods and differentiated offerings that resonate with evolving consumer preferences. Adopting eco-friendly practices, reducing water usage, optimising energy consumption, and promoting circular economies can improve the industry's environmental footprint and attract conscientious consumers and partners.
Branding and supply chain optimisation: Building a distinctive identity for Indian textiles through quality assurance and branding efforts can command premium prices in international markets. A robust supply chain is crucial for global competitiveness. Strengthening infrastructure, logistics, and distribution networks can streamline operations, reduce costs, and enhance delivery efficiency.
Market diversification through government support: While Europe and the United States remain key markets, exploring opportunities in emerging economies and untapped markets can diversify revenue streams and cushion against fluctuations in demand from traditional markets.
Collaborating with the government to formulate policies that encourage investment, ease regulatory hurdles and promote research and development can provide a conducive environment for the industry's growth.
What kinds of trends are you seeing in the market at present? How is your company gearing up to tap these trends?
Currently, the textile market is experiencing a dynamic shift driven by evolving consumer preferences. There's a growing demand for sustainable textiles produced through eco-friendly processes, reduced water consumption, and minimised waste. Consumers are increasingly seeking transparency in supply chains and are drawn to brands that prioritise ethical and environmentally responsible practices. Technological advancements such as AI, IoT, and automation, are revolutionising manufacturing processes. These technologies enhance efficiency, enable customisation and improve predictive maintenance, leading to better resource utilisation and cost optimisation. All these leading to the rise of innovative textiles made from recycled materials, bio-based fibres, and smart textiles with integrated sensors and technology.
As a forward-looking textile manufacturing company, we are dedicated to embracing these trends, adapting our strategies and innovating to meet the evolving needs of consumers and the industry while promoting sustainable growth.
What are your expectations & growth plans for FY24?
In the fiscal year 2024, we are poised for remarkable growth and significant achievements across various aspects of our business. Our flagship project, involving the production of 30,000 spindles dedicated to cotton yarn, has already been set in motion. This ambitious endeavour is projected to contribute more than 200 crore rupees to our overall turnover. This strategic move aligns perfectly with our commitment to innovation and expansion in the textile sector.
Beyond this pivotal project, we are directing our focus towards the domestic and furnishing segments of our business. By leveraging our expertise and market insights, we are confident in our ability to capitalise on emerging opportunities within these sectors, thus driving sustained growth and diversification of our revenue streams.
In terms of financial aspirations, our overarching goal for FY24 is to achieve an EBITDA margin of 12 per cent and beyond. This objective underscores our commitment to enhancing operational efficiency, prudent financial management, and consistent value creation for our stakeholders.