Birla Cellulose conducts seminars for handloom artists to revive industry
This pan-India initiative is focused on helping the Handloom Textile Value Chain.
To create awareness and to preserve a precious art like handloom weaving; the Aditya Birla Group – Birla Cellulose, in association with regional partners, has started a drive to create awareness about a natural, sustainable & durable alternative by introducing the weaver community to fibres like Viscose, Modal, and Excel, which are relatively price stable.
With its versatile R&D centre continuously engaged in developing new yarns & fabrics with their regional partners, Birla Cellulose has helped commercial bulk fabric manufacturers develop new bases for printing with the latest, in-demand yarns or changing the weaving patterns. As a way to promote Vocal for Local, the Liva team has assisted printers in connecting with grey base manufacturers to avail quality fabric at the right price. Taking a step beyond pre-production, they also extend their support during the post-production requirements like tagging, online & offline market connect roadshows and door-to-door promotions. Thus, helping businesses increase inquiry leads. Till date Birla Cellulose has trained 1500 artists, across 7 states and supplied 5.5 lakh of yarn annually.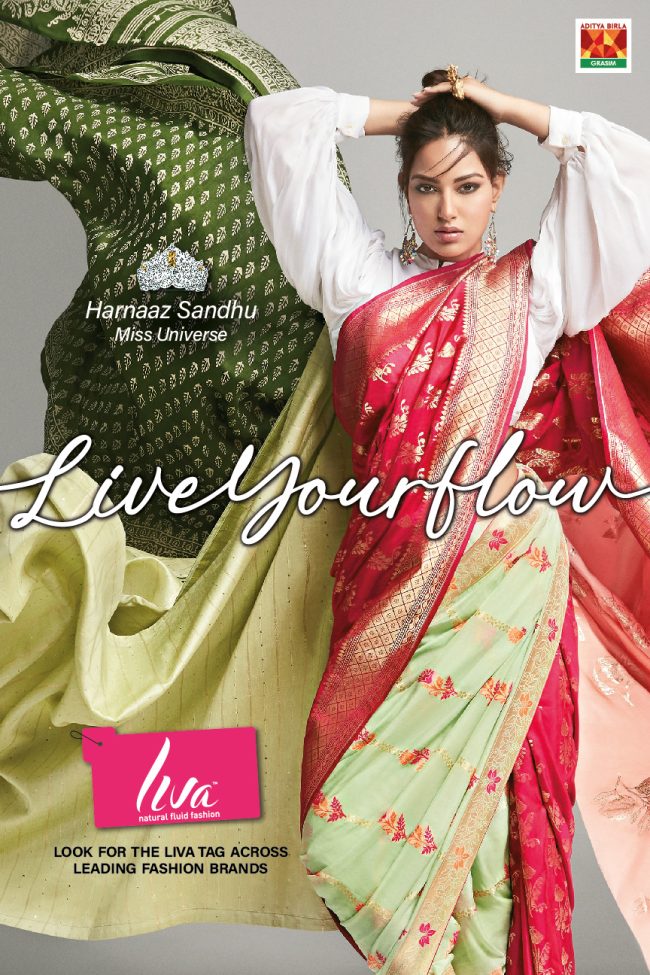 Given that the cost of silk yarn is often exorbitant and out of reach for the public market, Birla Cellulose has blended silk fabric manages to preserve the luxurious feel of pure silk while being competitively priced. Modal-made products have a lustrous shine, brilliant colour, and luxuriously soft feel reminiscent of silk. Birla Cellulose's brand, Liva, nurtures the Indian textile value chain contributing to a more sustainably produced fibre that also resolves the breakage issue these weavers face with traditional threads.
Furthermore, with their robust supply chain supported by regional partners, Birla Cellulose ensures timely and consistent delivery of quality yarn that meets all of their customer's needs, helping boost the weaver's production capacity. As a part of this initiative, the Liva team also helps prepare the handloom weaving community for the future by holding seminars and hub meetings that guide these weavers. This initiative would not only help revive this industry but also assist with its expansion leading to the realisation of the Make in India vision for the handloom sector.
The Indian handloom textile industry has a very rich heritage dating back to many centuries. Today, the handloom textile industry plays an important role in many communities, providing employment and preserving cultural heritage. However, with the introduction of mechanised textile manufacturing during the British eta, this once revered industry has been facing significant challenges. Some prominent ones being, competition from synthetic fibres, limitations of traditional fibres, lack of investment, large unorganised markets with dependency on middlemen, limited access to domestic and international markets for selling, and labour issues.
Priyanka Priyadarshini- Assistant Vice President, Business Development, Birla Cellulose, said, "This largely unorganised industry is seeing a decrease in the weaver community as the younger generation of weavers are migrating to other occupations due to lower income and instable work. The handloom industry also relies vastly on material that goes through a lot of price fluctuations. The Indian government has actively issued schemes and incentives with this initiative we plan on reviving the handloom industry to preserve India's cultural heritage and bring it to the 21st Century."
About Liva
Liva is a new age fabric from the Aditya Birla Group. Unlike other fabrics, that are boxy or synthetic, Liva is a soft, fluid fabric which falls and drapes well. A promise that is delivered through accredited value chain. The new-age naturally sourced fibre made into fabric in pure or blended form, transforms not just the garment but also the person wearing it. It is comfortable, soft, natural, and eco-friendly. The brand recently launched their eco-enhanced version of the fabric, called Livaeco, which made of wood pulp sourced from FSC certified forests.