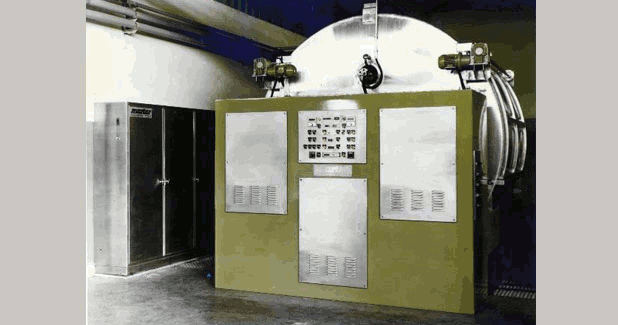 BINGO: A revolutionary machine from Master
With this new multipurpose machine, named BINGO®, dyeing of fabrics with indigo and reductive dyes will take a new form.
With this new multipurpose machine, named BINGO®, dyeing of fabrics with indigo and reductive dyes will take a new form.
In the year of its 55th anniversary of establishment, Master Srl located at Macherio (Italy), a leader in manufacturing of continuous indigo dyeing machines, after agreeing to the request of patents transfer about the dyeing into inert environment of yarn for warp for denim fabric, implicit acknowledgement of their value, has changed its specific "core business".
Interpreting the new demands of the textile market, Master gives life to a new "core business" transferring its exceptional and exclusive know-how, fruit of decades of research and industrial application of this innovative technology, to the field of fabric dyeing. Hence, Master introduces in this field the possibility to dye in accordance to the most modern concepts of sustainability. Master enters in this sector introducing a new and revolutionary machine for dyeing, into inert environment, with indigo and other reduction dyes, a several kind of fabric and denim.
With this new machine, which is multipurpose, named – BINGO®, in a simply ingenious way, the dyeing of fabrics with indigo and reduction dyes takes a new form: advanced and exclusive technology based on innovation, ecology and economy. It is a compact, flexible and versatile machine. It goes beyond tradition, to open new market opportunities.
The starting concept
Even good ideas, sometimes, need to be re-interpreted to be adapted to technology and market evolutions. BINGO is exactly the most modern and advanced example of this concept.
Master, strongly supported by his long experience in dyeing machines, has started analysing today key points of textile market to develop this brand new machine that, recovering some classic production technology concepts, represents a revolutionary solution for fabric dyeing.
The targets Master has pursued while designing BINGO have been:
Flexibility in processes
Elasticity in lot lengths from short to long lot
Absolute reliability of results
Advanced sustainability
The technology concepts identified as the most suitable to achieve these targets is coming from the "jigger", one of the most flexible dyeing machine still today largely utilised. In the past, Master has already contributed to the development of special jigger versions with the famous "Jumbo" version, realised for Candiani for the dyeing of workwear fabrics with Blue Hydron dyes.
The main advantages offered by the jigger are:
All-in-one machine: the complete process takes place in the machine
Bi-directional movement of the fabric allowing the succession of process steps
Reduced space
Flexibility in lot lengths, including short lengths
The innovation
Master has strongly worked to re-engineer the jigger concept combining the mentioned advantages with his well experimented dyeing technology in nitrogen atmosphere. The result is BINGO: a revolutionary machine, the combination of a strong background with the most innovative and sustainable dyeing process.
Bingo can perform dyeing processes based on indigo and other reduction dyes (sulphur, VAT, etc.) for denim and other fabrics.
Key features of the machine are:
Two-way alternate fabric direction

s: This solution, typically belonging to jigger machines, is allowing performing the entire process in the same machine, in a reduced space and in a much more economical way compared with the long and expensive classic dyeing lines.
Compact construction: the machine has been designed considering the increasing demand of short lots and the necessity to minimise wastage. The use of a leader cloth is allowing a "zero wastage" production.

Nitrogen dyeing technology

: This innovative dyeing technology, developed and improved by Master in the last 15 years, is assuring process conditions not possible with traditional machines, allowing drastic and considerable savings in chemicals, water and energy. No nitrogen consumption, except the initial filling.

Single and multi-dip version

s: BINGO is available in two versions, depending of dyeing targets. The machine is fully automatically controlled and can run the entire process, including pre-dyeing and post-dyeing treatments in a completely autonomous way.

Package delivery:

The machine is pre-assembled and tested in our workshop including complete pipelines for the machine and the kitchen, realised with the best and most reliable components. This solution is drastically reducing erection and start up time assuring the best realisation.
Production capacity
Production capacity is directly depending on the number of steps of the performed process.
Considering a standard process, including:
One step for pre-treatment (wetting, scouring, etc.)
One step dyeing
Two steps post-dyeing treatment (washing, fixing, etc.)
It is possible to produce up to 2,500,000 m/year, increasing to 3,250,000 in case of no pre-treatment step (dyeing on dry fabric or external wetting).
In case of higher production volumes required, it is also possible to install BINGO in combination with existing washing lines.
Dyeing results
As mentioned, process flexibility has been one of the targets pursued when designing BINGO. Thanks to innovating technology and engineering, all the dyeing parameters can be adjusted according to needs:
Colour intensity
Fixation degree
Colour penetration
Dyeing bath volumes
Dipping time
Reaction/diffusion time
All these possibilities have been tested during several trials on our IndigoLab.