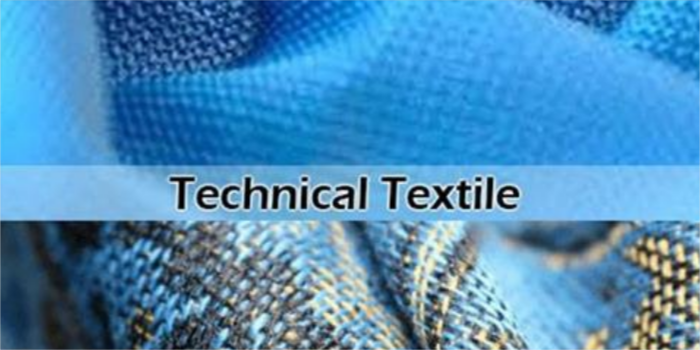 Bangladesh yet to catch up on technical textiles
Bangladesh needs to develop strategies and sub-strategies to grab a significant portion of the North American and European market shares for technical textiles, said experts.
Bangladesh
Experts and insiders made these
remarks at a discussion "Feasibility Study on Scaling up the Production of
Technical Textiles (TT) including Personal Protective Equipment (PPE) in
Bangladesh", jointly commissioned by GIZ, GFA with the support of the
Bangladesh Garment Manufacturers and Exporters Association (BGMEA).
They also said that apparel
entrepreneurs needed to make the move immediately, otherwise, Bangladesh would
lose out on the technical market, estimated to be around $180 billion. Although
Bangladesh is the second largest exporter of the apparel products, it is yet to
tap this huge market.
Technical textile (TT) is a
product manufactured for non-aesthetic purposes, where functionality is the
primary criterion. Currently, technical textile materials are most widely used
in filter clothing, furniture, hygiene medicals, and construction materials.
Masks and PPE are also technical textile products.
According to the study, there
are mainly five reasons behind this, which includes lack of awareness of market
requirements, inadequate technical expertise, difficulty in sourcing
high-performance raw materials, compliance and certification requirements and
need for capital investment. To overcome these challenges, the study suggested
5 strategies, 21 sub-strategies, 94 key actions, and 142 outcomes.
The study also suggested key
sub-strategies like creating effective coordination and support policies,
building collaborative infrastructure for the supply chain and building a
compliant and trusted "Made in Bangladesh" brand.
Werner Lange, textile cluster
coordinator of GIZ Bangladesh, said that they were proud to share the results,
particularly critical gaps, key actions and an overall strategy to support
Bangladesh in entering into this new market. Faruque Hassan, president of the
BGMEA, said that at this juncture they needed investment and technical knowhow
from the developed nations.
According to the study,
TT/PPE production and product diversification in Bangladesh is in its earliest
stages. According to the BGMEA, 155 of its members export masks and
PPEs, masks to 19 countries and PPEs to six countries.
Source: Dhaka Tribune
Image
Source: Google Images
Also Read:
https://indiantextilejournal.com/latest-textile-industry-news/puma-manufactures-lightest-ever-jersey
https://indiantextilejournal.com/latest-textile-industry-news/telengana-interested-in-mega-textile-parks