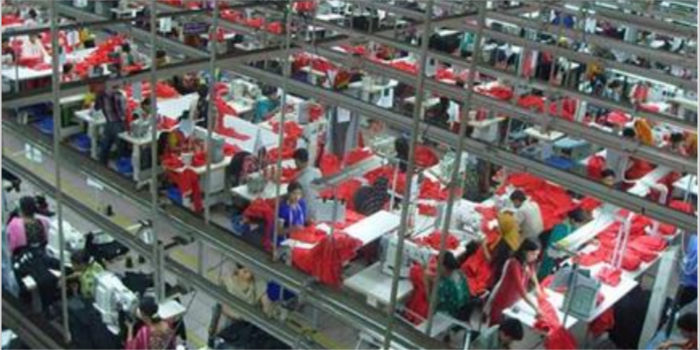 Bangladesh exporters demand government financial aid
The Bangladesh garment and textile exporters have been struggling with the second COVID wave and have requested the government to allocate a financial package to help them pay wages and festive allowances to workers.
Dhaka, Bangladesh
The three trade sector bodies of Bangladesh – Bangladesh Knitwear Manufacturers and Exporters Association, Bangladesh Textile Mills Association, and Bangladesh Garment Manufacturers and Exporters Association have sent a letter to the Finance Minister of Bangladesh, requesting financial assistance to pay three months of wages and festive allowance to their workers.
It is to be noted that the sector received a similar financial package in 2020 under the same conditions. The apparel and textile industry of Bangladesh received about Tk 105 billion to pay for five months of the worker's wages in 2020.
Including this in the letter, all three sector bodies have mentioned that the industry has been facing extra pressure because of the second wave of COVID and that they will not be able to pay the employees their wages and the festive bonus before Eid-ul-Fitr.
They also added that the factory owners are facing a liquidity crisis as several other countries have gone into lockdown and are not ready to pay on time.
The letter has not mentioned the exact amount needed as the bodies believe that the concerned authorities know the figures needed based on the 2020 disbursements. Judging by the 2020 estimates, the financial package needed would be about Tk 80 billion.
Image Source: Fahad Faisal via commons.wikimedia.org
Related Stories:

https://indiantextilejournal.com/latest-textile-industry-news/phdcci–lower-import-duty-on-textile-inputs-
https://indiantextilejournal.com/trade-talk/disruptions-are-opportunities-aver-experts-during-ncfat