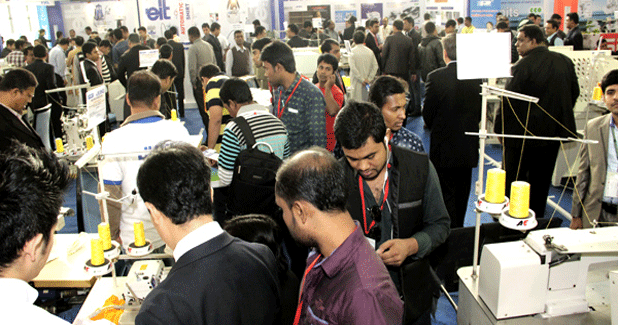 Bangla Garmentech ends on successful note
The four-day-long 16th edition of Garmentech Bangladesh-2017 which ended successfully recently showcased latest apparel technology.
The four-day-long 16th edition of Garmentech Bangladesh-2017 ended successfully. The Fair that concluded recently showcased latest apparel technology besides interactions among renowned technology leaders from all over the world at the International Convention City in Dhaka.
The second day of the exposition on January 19 marked the beginning of a seminar organised by Textile Today which addressed the opportunities and challenges before the garment manufacturers in the nation's quest for global leadership in readymade garment (RMG) exports. At present, Bangladesh is the world's second largest RMG manufacturer and exporter after China. In the last fiscal, the nation exported garment worth $28 million. However, the aim of the Bangladesh Garment Industry is to reach $50 million worth export by 2021, the year the country marks its 50 years of independence.
As per past trends, the main reason for Bangladesh's dominancy over other South and Southeast Asian markets has been low labour costs. However, with recent developments on strengthening of labour unions and demand for higher wages, this advantage is on the verge of being dented. In this case, technology like ThreadSol will play an extremely important role in overcoming the excessive manual intervention and fabric wastage the industry witnesses today. ThreadSol solutions, intelloCut and intelloBuy ensure that the garment manufacturer buys the right amount of fabric and the fabric wastage is brought down to under 1 per cent.