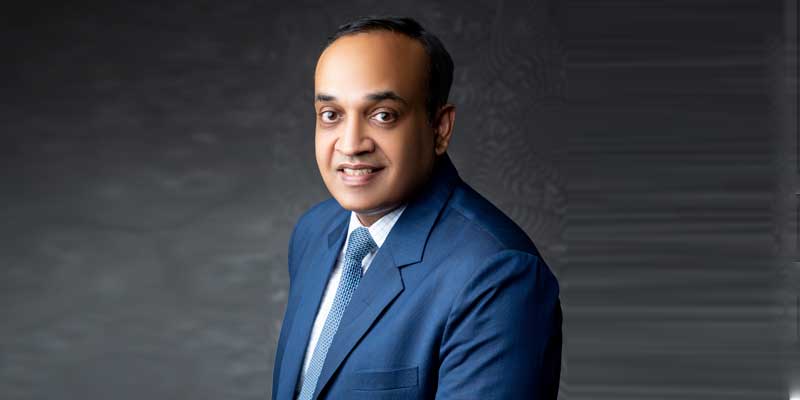 Bajaj Industries is very bullish on textile recycling industry
In this interview, Pankaj Bajaj, Director, Bajaj Industries Pvt Ltd, elaborates on new opportunities for the company in the textile industry.
Over the last five decades, the Kolkata-based Bajaj Industries Pvt Ltd has been manufacturing pins, which find application in the preparation of fibres before spinning. With the rise in textile recycling and usage of new natural fibres, the company is uniquely positioned to reap rich dividend from these trends because of its rich experience in pin manufacturing. At India ITME 2022, the company will unveil a new range of pinned products under ZUVON brand, which will provide better wearability & improved performance. In this interview with Rakesh Rao, Pankaj Bajaj, Director, Bajaj Industries Pvt Ltd, elaborates on new opportunities for the company in the textile industry.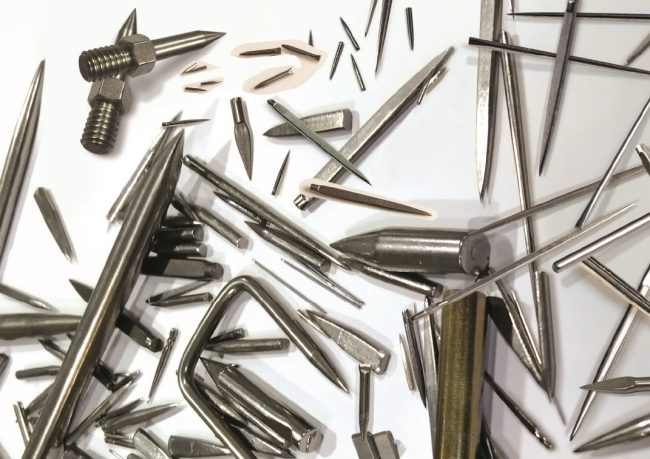 Kindly brief us about your company
Bajaj Industries Pvt Ltd has been manufacturing pins over the last five decades. Today, it caters mainly to the needs of the textile industry and its products find wide range of application in the preparation of fibres before spinning. It's vast product range starting from of Pinned Rollers, Pinned Lags for recycling of textile products and waste, Staves Gills and Hackles for flax processing, Inserts and Faller Bodies for gill boxes, to machined components like spindles, gears & sprockets to name a few.
How are you supporting the textile industry?
The main thrust of our company has always been to provide tailor made complete solutions to our customers. Our main expertise is in the field of carding, drawing and gilling of natural fibres, which we have built through continuous study of the problems faced by our customers, which are unique and diverse.
For instance, one of our customers is facing an issue of uneven density in their silver. We first do a technical audit starting from the raw materials, production protocol and practices and the conditions of the machine. In most of the cases, we find some tweaking of the production protocols and practices are sufficient for resolving the issue. Sometimes we make some slight modification or rehabilitation in the machine. This service is very much appreciated by our customers and also as we are focused on niche segments, this service is not readily available.
Will you be introducing any new products at India ITME 2022?
At ITME, we are unveiling of new range of pinned products under brand ZUVON. In this range of products, we have made some innovations which will provide better wearability & improved performance. These can be summed up as below:
Our proprietary methods allow us to control the physical characteristics of the steel used for pins leading to improved working life of pins & pinned products. Recently, some of our European customers have noted improved working life of pinned lags for recycling by about 20 per cent.
Range of moulded pinned products for preparation of long fibres: Due to global trends, there is a sharp uptick in production of special fibres like linen, hemp, etc. In India, the production of linen has jumped upto 4 times in the last 5 years. Over this time, we have conducted extensive application studies of these fibres which are quite distinct from shorter fibres like cotton & synthetics. In the coming days, we will be unveiling our new range of pinned products for preparation of the longer fibres like hackles, nylon gills and aluminum staves with fine tipped pins. These will provide improved spinnability. We have already studied them for robustness against harsh fibre actions and will be a substitute for imported parts.
What is your outlook for the future?
In the post pandemic, deglobalised world, some trends have come to the fore which gives fillip to our businesses and gives us the confidence to invest in the future. Some of the notable trends are textile recycling and shift towards natural fibres.
Textile recycling: According to IMARC Group, the total global textile recycling market was estimated to be at $ 5.02 billion in 2021, which is expected to cross $ 5.86 billion in 2027 having a CAGR of 2.6 per cent during 2022-2027. This growth is primarily driven by rising environmental concerns. In the textile industry, growing of natural fibres using intensive cultivation and production of manmade fibres cause huge emissions of greenhouse gases, which remains unabated as used products are disposed in landfills which again emit greenhouse gases.
As we are one of the global leaders in manufacturing of Pinned Lags used in the recycling machines, we are uniquely position to reap rich dividends.
Shift towards natural fibres: In 2020, the total global requirement of textile fibres were about 100 million tonnes of which 35 per cent demand was met by natural fibres. In this segment, cotton was 75 per cent, followed by jute at 10 per cent and wool at 5.6 per cent. The remainder was met by other natural fibres. As the prices of oil goes up and efforts are made to decrease the impact of pollution on the environment, new natural fibres are been explored for use in new areas. Hemp is one of them. As the market is in nascent stage and most manufacturers are not interested in investing in developing products for this niche usage, it opens up new vistas for us to develop our products for processing these re-discovered fibres.
With pinned products for flax and jute processing, we are uniquely placed for providing the best support to the upcoming hemp processing.
Lastly, we are very bullish on the textile recycling industry where our new ZUVON range of Pinned Lags will definitely make its mark. Now with the emphasis on sustainable living, recycling of all products and reduction of carbon footprint has become the main focus for all sections of society. This has given rise to utilisation of recycled fibres with virgin fibres in various blend ratios. This blending is causing the reduction in both the price of the products and also reducing the carbon emissions.