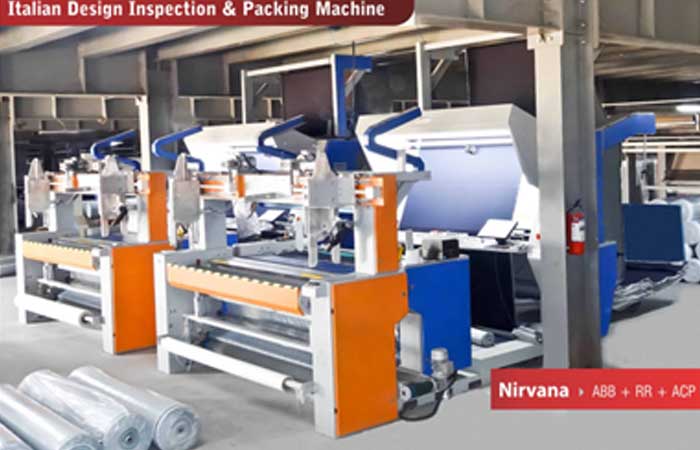 B-Tex Nirvana: A revolution in fabric inspection and packing
B-Tex is collaborated with realtime Srlfor 4-point Defect logging and Auto-Cut Software.
B-Tex Auto-Cut-Pack is the future of inspection and packing department. Automation is the need of the hour in fabric inspection & packing department. to reduce manpower, increase production with reports generation and B-TexNirvana helps you to achieve this with Italian know-how and software.
has The all new 4-Point concept of Mapping & Auto-Cut-Pack provided the textile industry the much needed fillip that helps them increase production by 30% and saves lots of potential time, space & manpower. B-Tex is collaborated with realtime Srlfor 4-point Defect logging and Auto-Cut Software.
B-Tex has created a niche for itself by designing specialised hi-tech machines for quality fabric manufacturers like Ramco Group, Premier Mills, Tesssitura Monti, Premier Mills, Raymond Zambaiti, Soktas, Alok Industries, NSL Textiles, GM Fabrics, Himatsinghka, Morarjee Mills, Jindal Denim, SRF, D'decor, etc. and exported to many countries. They have also manufactured special tailor-made machines for technical textiles and tensionless inspection cum winding machines for knits, lycra & elastic fabrics with italian technology.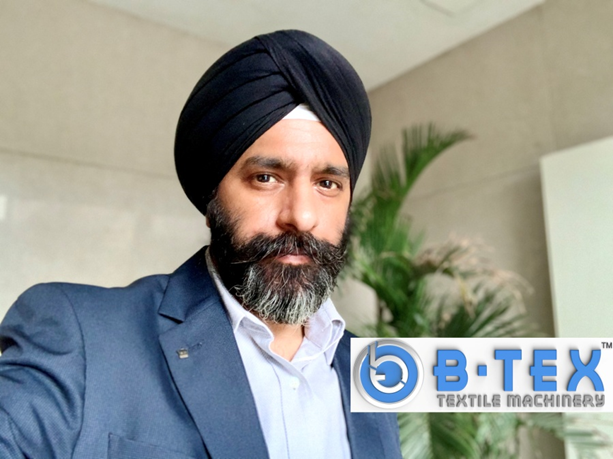 Benefits of Auto-Cut-Pack system with 4 point Italian software :
2-3% A-Grade sound fabric saved
Reduces manpower by 40% in the Inspection & Packing Dept.
Increases production by 30%
ROI 6 months
Space reduction by 40%
It delivers 80,000 mtr/day
Rejection reduces by 4-5%
Touch Screen defect entry. No manual entry issues.
Online reports : Daily, production, shift wise, operator wise, defect wise etc..
Auto-sample for grouping & shading
Auto-Barcode labelling
Saves extra cost on contractor per meter per roll
5 years software and hardware warranty.
B-Tex will showcase Auto-Cut-Pack System with Italian Software (Model : Nirvana) at ITME 2022, Greater Noida from December 8-13 at Booth H7N9 in Hall 7.