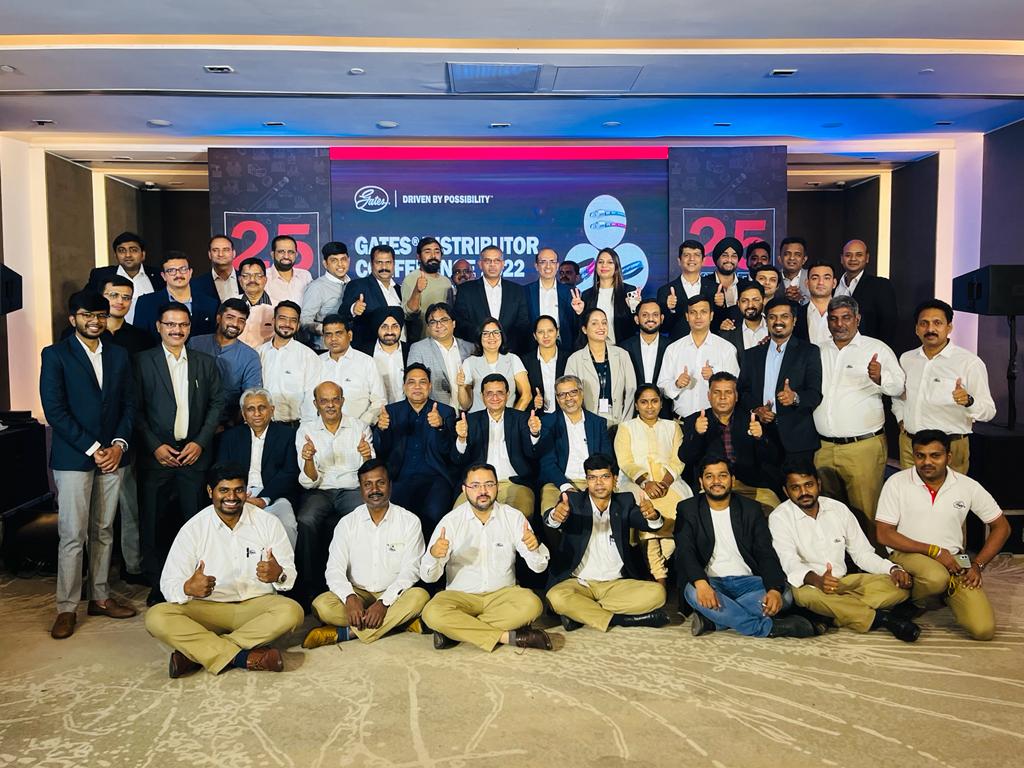 At Excon: Gates India celebrates 25th anniversary
Gates India Pvt. Ltd. ("Gates") took part in Excon 2021, organized by Confederation of Indian Industry (CII).
The Gates pavilion was inaugurated by Deepak Kacker, Director & Head Mining business of Kobelco on May 17, 2022, followed by a lamp lighting ceremony. Deepak Shetty, MD & CEO, JCB India unveiled the 25 years logo of Gates in India.
Excon day two started with the launch of Gates' MXG 5K hydraulic hose which was unveiled by Mr. Sandeep Singh, MD, Tata Hitachi. MXG 5K is the newest member of the MegaSys hose family built with the patented Xpiral woven spiral technology. It is lightweight, highly flexible, and qualified for one million impulse cycles. MXG 5K can be used in industrial equipment such as an excavator, wheel loader, boomer, injection molding equipment, hydraulic presses and many other rigorous applications.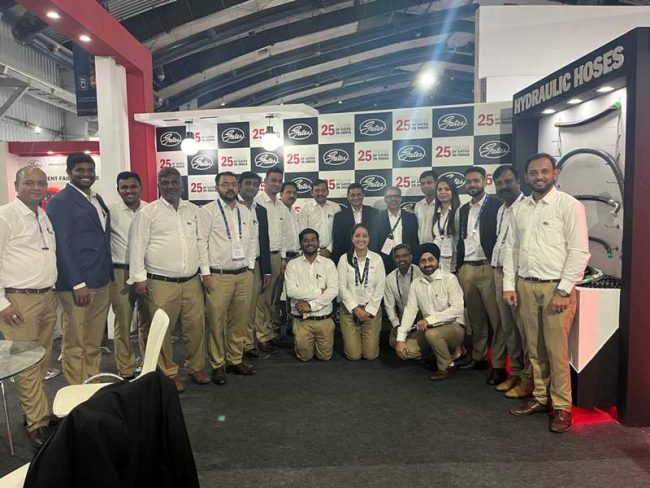 Gates Hose Assembly Kit was launched May 19, 2022, revealed by a group of esteemed business associates. The kit includes 10 different hoses for construction equipment, designed to avoid unexpected breakdowns thus saving delays, costs and effort in running projects. This was followed by a Distributor meeting at Hotel Taj Yeshwantpur, where discussions centered around key products and solutions. The evening ended with a dinner hosted by Gates.
On May 20, 2022, we had the final launch of PowerGrip GT Extend industrial belt launched in two variants – 8MGT and 14MGT. PowerGrip GT Extend belts are known for higher power capacity for optimum performance and work in an environment of up to 120° Celsius. These belts are also made from more environmentally friendly ethylene elastomers.
Speaking at the event, Rajesh Bhandari, Sr. Managing Director, Gates, expressed his gratitude as he said, "We had a highly successful event in the last 5 days. We were overwhelmed by the footfall we saw in our pavilion and most importantly the fruitful discussions. We wish to take these interactions ahead by continuing with new launches and at the same time enabling business expansion."