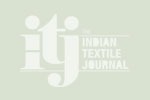 Arvind Goodhill launches formal suits
Arvind Goodhill Suit Manufacturing (P) Ltd, a joint venture between Arvind Ltd and Goodhill Corporation of Japan, announced launch of formal suits very recently.
Arvind Goodhill Suit Manufacturing (P) Ltd, a joint venture between Arvind Ltd and Goodhill Corporation of Japan, announced launch of formal suits very recently. The joint venture firm has set up a greenfield suits manufacturing facility based out of Bommansandra Industrial estate in Bangalore, to produce high-end formal suits catering to the needs of evolved Indian and overseas customers.
The unit has started with two lines each for jackets and trousers, with the capacity to produce 350,000 pieces of jackets and 600,000 pairs of trousers annually. In its first year of operation, it expects to achieve a turnover of around Rs 100 crore.
Commenting on product launch, Kulin Lalbhai, Executive Director, Arvind Ltd, said, "With this venture, Arvind has entered into the worsted segment and suits manufacturing, expanding its product portfolio offering. The company now offers a complete vertical solution in the garmenting space ranging from suits to jeans and from formals to casuals. With Goodhills design and process technology, we will be able to target the premium market and offer our customers a product made in India and marked to perfection."
Hideki Yoshioka, President, Goodhill Corporation Ltd, Japan, said, "With its diverse culture and large population base, India offers immense growth potential for suiting business. Through this joint venture with Arvind Ltd, we will have the advantage of the wide network presence of one of Indias largest apparel brands and retail players. With over 50 years of experience in this space we intend to bring the best technology and collaborate with Arvind to bring world class products to India. We believe this collaboration will turn out to be a perfect entry to the Indian market."
Currently producing six million pieces of Jeans and four million pieces of shirts annually out of their seven production facilities in Bangalore, Arvind is expanding its offering to offer complete solution to its customers who are the most marquee global and Indian names in apparel brands and retail.
Arvind Limited is one of Indias largest integrated textile and apparels company with a strong retail presence and a pioneer of denim in India. Arvind has an unmatched portfolio of owned and licensed brands and retail formats. Companys own product brands include Flying Machine, Colt, Ruggers, Excalibur amongst others while its licensed product brands have big global names like Arrow, Gant, Izod, Elle, Cherokee, US Polo Assn, to name a few. It has a joint venture in India with global major Tommy Hilfiger. The company also has retail brands like Megamart, The Arvind Store, Club America, Next and Debenhams.
Good Hill Corporation is a Japanese suits manufacturing company that was established in 1961, and expertises in manufacturing of men as well as women suits. Apart from this Indian venture, they have 4 factories in Japan and 1 in China. They are one of the leading suits manufacturers in Japan, with a market share of 40 per cent in customised clothing. The group also has retail presence in Japan through their reputed brand F-one.