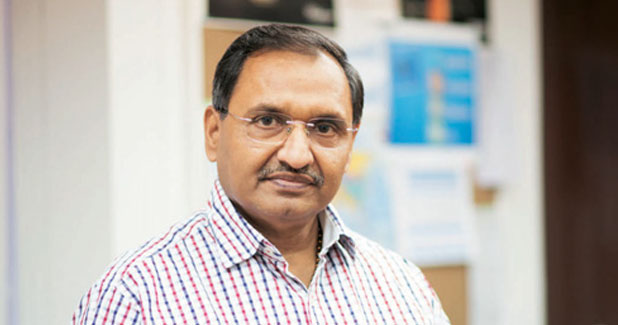 Ankur: One-stop shop for all types of fabrics
Ankur Textiles, Lifestyle Division of Arvind Limited is a leader in the Voiles Segment for womenswear. The company reaches out to more than 10,000 retail outlets throughout India.
Ankur Textiles, Lifestyle Division of Arvind Limited is a leader in the Voiles Segment for womenswear. The company reaches out to more than 10,000 retail outlets throughout India. For more than five decades, Ankur has been designing high-quality voiles ranging from 100 per cent cotton to all fancy blends that are available throughout India and exported to Switzerland, Middle East, China, Thailand and Africa.
In an interview with the ITJ, Brijesh Bhati, CEO, Ankur Textiles, speaks on the company's recent foray into multi-fibre fabrics, and the USPs of new-age fabrics.
Can you give us more information and details on the company's recent foray into multi-fibre fabrics? What are the USPs of these new-age fabrics?
We have forayed into the multi-fibre fabrics space with a wide range of modal, viscose, cotton Lycra blended fabrics as an alternative to traditional cotton for the new-age Indian woman. These fabrics are available under brands like Zoya, Glam and Glory, Blossom, Zoya Silk, and Lilac, and can be tailor-made into western and ethnic womenswear such as dresses, blouses, kurtis, and tunics.
Our expertise in textile fabrics, combined with the use of technology, has enabled us to develop fabrics that offer both style and comfort. We are a one-stop solution provider for all kinds of fabric requirements. We have a strong network of dealers across the country, which enables us to reach customers faster with the relevant solution. Ankur Textiles is known for having the shortest lead time and for offering a wide array of products in each category.
What is the capex pumped into new activities in the last couple of years? Which are the segments it has focused on?
We are continuously keeping pace with technological advancements especially in the processing sector to enable us to provide the best to our customers. We are continuously investing in processing by increasing the capacities best suited for the product segment. We are now also investing into developing printing capabilities both in rotary and digital technologies.
What are the future plans for expansion and diversification? Give us some details on the R&D and innovation facilities.
Our current manufacturing capacity is 50 MMPA. We are now broadening our product basket by diversifying into high-end prints for the domestic as well as the international market. In the next three years, our offering will be close to 60 million metres per annum.
We also plan to have a comprehensive offering comprising of smart fabrics with distinctive functional features like moisture management; soil-resistant, oil-repellent, and thermal properties. We might also experiment with fibres such as nylon and hollow yarn.
Please tell us about Ankur's export achievements and plans for the future?
We export our range of textiles to China, the Middle East, Thailand and Switzerland. And, with the addition of the distinctive printed fabric to our portfolio, we aim to win new business opportunities in our domestic and overseas markets.
Domestic textile and garment industry have been neglected when it comes to supply chain and how do you think your company has been serving the domestic customers? We have a network of around 150 dealers across India. Our distributors cover more than 10,000 retailers, and we plan to double this number in next three to four years. We have also invested a good deal of time and energy into creating separate secondary sales stores for promoting the 'Ankur' brand, especially in tier-2 and tier-3 cities.
What is today's trend in menswear and womenswear? How far is India from this emerging trend? Will we catch up?
Womenswear fabric is a highly disruptive fast-fashion market in India and abroad. Seasonal trends in India are led by festive and wedding seasons, and vary widely, depending on the local tastes and preferences. The womenswear fabric category in India is recording double-digit growth every year. In the last two to three years, fashion tastes have shown an inclination towards jacquards and prints.
Our brands, Tiptop and Chakori, enjoy very strong recall, especially in the southern parts of India. We are investing significantly to make them equally popular in the rest of the country. We want to have top-of-the-mind recall amongst women, whether it is for western fashion or Indian wear.
Production of high-quality fabrics, successful value chain operation, competing for a two-digit share in global textile trade — Where are we lacking & what is your formula for success in these areas?
We are already recognized and acclaimed for meeting high quality standards, low – cost operation module and very high level of customer service, however the main focus would remain toward product development and aggressive sales and marketing across India to translate our vision of top-of-the-mind women's wear fabric brand into reality. Market penetration, strong secondary sales support and close proximity to the consumer shall be the major enablers.