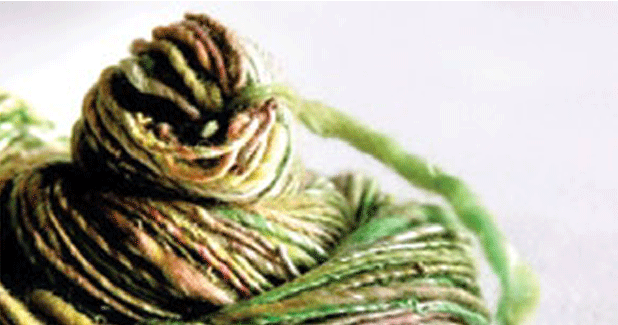 A sustainable solution for apparel market
Continuing their efforts to promote a more sustainable global textile sector, Huntsman Textile Effects and The Chemours Company FC, LLC, a subsidiary of E. I. du Pont de Nemours and Company Inc, have introduced ZELAN® R3 renewably sourced, non-fluorinated durable water-repellent finish. Based on a new technology from Chemours, this breakthrough product is the industry´s first and only renewably sourced water repellent treatment available today
Continuing their efforts to promote a more sustainable global textile sector, Huntsman Textile Effects and The Chemours Company FC, LLC, a subsidiary of E. I. du Pont de Nemours and Company Inc, have introduced ZELAN® R3 renewably sourced, non-fluorinated durable water-repellent finish. Based on a new technology from Chemours, this breakthrough product is the industry´s first and only renewably sourced water repellent treatment available today.
Mills and brands that use ZELAN® R3 finish will now be able to provide consumers with durable water-repellent fabrics utilising an environmental sustainability finish which contains 63 per cent renewably sourced content. This content is derived from a variety of plant-based sources, carefully selected to be from non-genetically-modified (non-GMO) and non-food-source feedstock. It also fully complies with OEKO-TEX®, Standard 100 requirements, and is compliant with the Zero Discharge of Hazardous Chemicals (ZDHC) Joint Roadmap Manufacturers Restricted Substance List (MRSL).
Chemours is also in the process of becoming a bluesign® system partner so that the organisation, and the ZELAN® R3 finish product can be evaluated, achieve bluesign® approved status and be listed in the bluesign® bluefinder´the only verified positive list for the textile industry. The intent is to have this completed by mid-2015. ZELAN® R3 finish effectively repels water and common water-based liquids such as fruit juice, hot coffee and red wine. It performs well on a variety of fabrics, including cotton, synthetics and blends, and is ideal for high-performance outdoor and outerwear fabrics. ZELAN® R3 finish is up to three times more durable than existing non-fluorinated repellents, delivering high-performance repellency for at least 30 washes, which is comparable to leading repellent products.
´Brands are increasingly demanding products that are sustainable and renewably sourced without sacrificing high performance durability. ZELAN® R3 finish was developed to satisfy this demand, delivering superior water protection while also reducing the environmental footprint of treated fabrics,´ said Lee Howarth, Global Marketing Manager from Huntsman Textile Effects. ´ZELAN® R3 finish continues the 25-year alliance of Chemours and Huntsman and reinforces our joint commitment to innovation that accelerates the textile industry´s drive for greater sustainability.´
Huntsman Textile Effects will provide technical support, recipe recommendations and application guidance to help mills and finishers use ZELAN® R3 finish to achieve the desired performance requirements. The treatment is applied by padding at loading levels comparable or lower than other typical repellent finishes and can be combined with PHOBOL® XAN Extender to further boost wash durability.
Brands and retailers that have ZELAN® R3 finished fabrics which meet durable water repellency (DWR) performance levels may obtain a Trademark Licensing Agreement from Chemours allowing them to use the Teflon EcoElite´ brand in promotion of their products. Research shows that incorporating the Teflon® brand greatly benefits brands and retailers since consumers readily recognize and highly value the Teflon® brand name. For more information, visitwww.teflon.com/EcoElite.
For further information:
Christina Koh, Tel: +65 6390 6482,
Email: christina_koh@huntsman.com
Mindy Chee, Tel: +65 6390 6492, Email: mindy_chee@huntsman.com