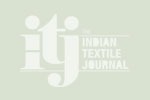 A one-stop process for processing fabric
HIMSON, one of the leading players in twisting, doubling, assembling, cabling and winding machines used for filament yarn, offers a wide range of solutions for yarns like polypropylen
HIMSON, one of the leading players in twisting, doubling, assembling, cabling and winding machines used for filament yarn, offers a wide range of solutions for yarns like polypropylene, nylon, high-tenacity polyester, rayon as well as for tyre cord and carpet yarn. These machines are fully automated and can run with minimal human interferences. The machines manufactured are future ready, operator friendly, power efficient, low on maintenance and with a prompt service backup.
The Merceriser operates on "buoyancy principle" and is simple in design and easy to maintain. Hallow rubber rollers are floating and are completely immersed in caustic lye. Squeezing action between lower rubber floating rollers and the upper grooved rollers gives uniform squeezing effect. Double ends, piggy tail mercerising of thin fabric is possible in the machine. The total counter current system in all wash tanks to minimise the water consumption.
The open width relax washing ranges are tailor-made and custom built to individual customer needs and are suitable for treating all types and weights of woven and knit fabrics. Desired selection from various types of washing compartments enables the user to select the range ideally suitable for their requirements.
The washing ranges are ideally suited for washing of reactive printed fabrics, washing of reactive dyed fabrics and washing of desized fabrics.
All type of fabrics are suitable for can be processed in this range. Modular design consists of desizing, impregnating, steaming, pre-washing, washing and drying. The open width continuous washing range consists of wetting open tank with padding mangle, closed wash tanks of 19m cloth content with circulation pump, padding mangle, twin drum washers, open tank of 15m cloth content for neutralising and drying range.
HTHP open width dyeing jigger for dyeing of polyester fabric at 135¦C with maximum MLR of 1:2. The fabric completes the cycles in tension controlled condition in open width to avoid crease, rope marks on fabrics.
The multi-stack drying range with direct drive or common drive is manufactured with or without PTFE coating. The range is equipped with steam and condensate header, vacuum breaker, drain valve. On specific requirement, the company also supplies canopy with suction blower and heating arrangement. Single or multi-pass conveyor dryer suitable for knits, lycra or technical textile fabric is manufactured with steam or oil heating. The conveyor is of PTFE or woollen material.
For further information:
Palod Himson Machines Pvt Ltd, Office: B-102, 1st Floor, International Trade Centre, Majura Gate, Surat-395001 (Gujarat) India. Phone: ???? Fax; ????, Email: pratik@himson.in