WEKO and Rotaspray to present sustainable processes at ITMA 2023
The company will be exhibiting its solutions as Hall 14, Stand B103.
WEKO and RotaSpray, the leading manufacturers of rotor spray minimal application systems for textile dyeing, finishing, coating and moisture management will be exhibiting at ITMA in Milan, Italy, from June 8 – 14, 2023 at Hall 14, Stand B103.
"The worldwide textile industry is suffering from COVID-19 impact and the highly unsustainable use of water, energy and chemicals as well as an immense cost pressure." says Jayanta Sanyal, Head of Technical Sales & Processes, WEKO.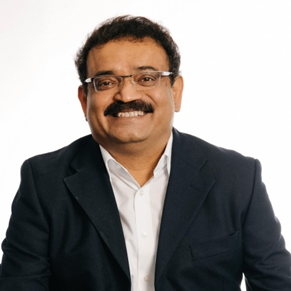 WEKO and RotaSpray have therefore analyzed todays processing in dyeing and finishing mills to find out opportunities to increase sustainability, productivity and profitability.
New water and carbon reduced continuous dyeing concepts
Today one of the main dyeing processes is discontinuous and consuming high amount of water, production time and drainage.
The existing solutions for continuous dyeing ranges are consuming high energy, chemicals and generating a high load on the effluent treatment plants. Also in a conventional continuous dyeing range a cost and scrap efficient production of small lots is nearly impossible while the market demands for it.
This gap could be closed by using minimal rotor spray application method from German companies WEKO and RotaSpray.
These technologies combining a lot of benefits
Low pick-up
No tailing (contact-free application)
Stable and precise production
Low drainage
Strong reduction of energy costs
No Center-Side-Variation
No hydrolysis, substantivity or incompatibility issues
Single and both side dyeing
The rotor spray technology could be used for Reactive, Sulphur, Pigment, VAT and Disperse dyeing on fabric or DENIM yarn stage. The Key solution beside the special spray technology is the set up of new processes invented by WEKO and RotaSpray. For example the PS²-Process instead of classical PDPS process, or PSB35 instead of CPB and many more.
PS² process could save up to 1.350 tonne of CO²-emission every year and could reduce start-up scrap rate by 90 per cent compared to classical PDPS process.
For DENIM slasher dyeing a new process of a compact slasher dyeing range was recently developed and will be promoted during coming ITMA 2023.
The latest development along with partners is a continuous Polyester Disperse and Pigment dyeing process using another new invented technology: WEKO-SPRAY + WEKO DRY-E + WEKO FIX-E.
WEKO DRY-E and WEKO FIX-E: Possibility for carbon neutral drying and fixing
The WEKO DRY-E and WEKO FIX-Etechnology is a combination of advanced near-infrared (aNIR) light energy, high performance management of the NIR energy and a precisely controlled moisture extraction.
The aNIR principle reacts fast with comparatively low energy. The technology is still proven in a lot of other industries and works with electromagnetic waves which have the highest energy densities and effect molecules of various substances much faster than a cotton, Viscose or Polyester fibre.
Low influence to fibre / fabric temperature
Fast reaction for water evaporation and fixation (in few seconds)
Immediate Stand-by and format setting
Low total energy consumption
Small footprint (1 – max. 4 metre)
WEKO DRY-E and WEKO FIX-E are based on a pure electrical power supply. Therefore these units can be easily used with renewable energy sources to realise a carbon neutral production.
The system could be used on diverse dyeing and finishing lines and unfold its biggest potential by combining it with a minimal rotor spray application system. Think about the energy saving which could be only reached by immediate start/stop function and format setting. Additionally in a lot of processes like typical stenter frame drying the water molecules are extracted up to six times faster. "This could be a real big step forward in textile processing to reduce strongly the carbon footprint!" says Sanyal.