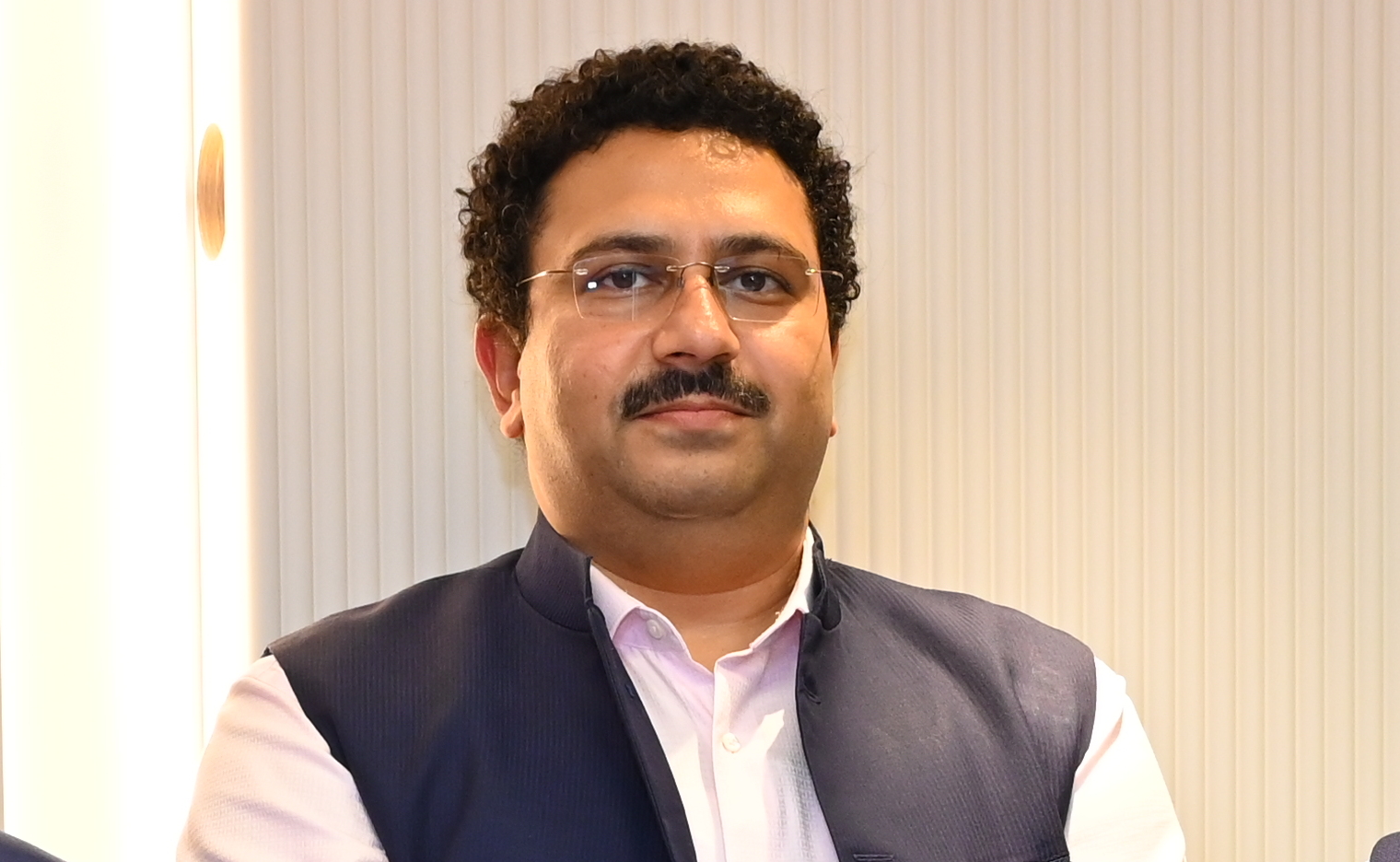 We are inviting textile machine manufacturers to set up a plant in MP
The proposal to establish the PM MITRA Park in Bhensola village, Badnawar Tehsil, Dhar district of Madhya Pradesh, received formal approval from the Government of India in March 2023. This extensive park, spanning 1,563 acres in Bhensola village, falls entirely under the possession of MPIDC. Dr Navneet Mohan Kothari (IAS), Managing Director, Madhya Pradesh Industrial Development Corporation (MPIDC), discusses the recent progress of the park and its appeal to investors in a conversation with Divya Shetty.
Could you kindly provide an update on the development progress of Mitra Park in Bhensola, Dhar?
It is a newly approved greenfield park, and we are currently in the process of developing the necessary infrastructure. Unlike brownfield parks, where existing industrial setups are converted, our approach involves in designing the park from scratch. This entails transforming a barren land into a tailored industrial space, aligning with the specific needs of the industries it aims to host.
In creating this greenfield park, our objective is to ensure that all infrastructure is contemporary, meeting current standards and avoiding obsolescence. By adopting this strategy, we can accommodate present and future requirements efficiently. For instance, instead of retrofitting existing plants into Common Effluent Treatment Plants (CETPs), we plan to construct entirely new CETPs. Additionally, we are considering shared facilities such as a common boiler plant to supply steam, responding to the needs of various industries, particularly smaller units that may lack resources for individual setups. This inclusive approach extends to other resources, such as common testing laboratories and capital-intensive machinery, which will be available for shared use.
Furthermore, the design encompasses a plug-and-play infrastructure model, simplifying the setup process for businesses. Large industries will have designated plots, ensuring they can accommodate their operations seamlessly. The park's scope is vast, catering to a diverse range of industries spanning ginning, spinning, yarn production, the entire textile value chain, and garmenting. Additionally, we are actively encouraging manufacturers of textile machinery to establish a presence within the park. While the region currently boasts a thriving textile industry, the need for ancillary services and machinery production within the vicinity is crucial. This initiative not only fulfills local demand, but also enhances economies of scale for businesses, fostering a robust industrial ecosystem.
Could you elaborate on the sustainable initiatives being undertaken by MPIDC in the park?
The textile park will be equipped to offer a certification of sustainability in terms of energy efficiency. Entities desiring green certificates will have the opportunity to obtain them. Additionally, the Common Effluent Treatment Plant (CETP) within the park is being designed to achieve zero liquid discharge, adhering to the highest environmental standards and sustainable practices.
Why should textile manufacturers choose Madhya Pradesh over other states? What extra benefits does the region offer?
Currently, most plant manufacturers are situated in regions like Coimbatore and Western India, with limited presence in the hinterland. However, Madhya Pradesh (MP) is experiencing substantial industrial growth. The state has long been a significant cotton producer, ensuring abundant raw material availability. Moreover, the textile industry in MP has evolved beyond ginning, with a substantial number of spindles, weaving, and knitting industries flourishing. Established entities such as Trident, Vardhaman, Nhara Spinning, and LNJ have already established their presence in MP. Additionally, many industries are relocating from places like Delhi and Rajasthan to MP due to the comprehensive ecosystem the state provides. The only missing component in this robust textile ecosystem is the presence of machine manufacturers.
What message do you wish to impart to industry leaders considering investments in Madhya Pradesh?
Madhya Pradesh (MP) stands as an exceptionally industry-friendly state, a reputation it has maintained consistently. The state guarantees stability in its industrial quality, and regardless of the governing administration, the industry remains a top priority. MP boasts a harmonious labour environment, with no significant labour-related issues. Moreover, the government provides an attractive incentive package to new industries establishing their plant here. Additionally, MP prides itself on being an inclusive society, representing a diverse blend of people from various parts of India.