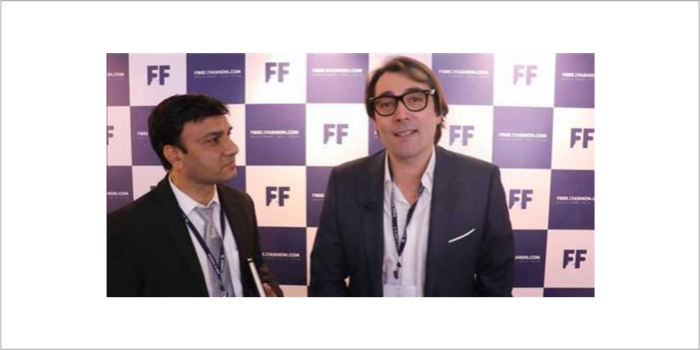 We are in process to increase our production capacity
Matteo Schoch, CEO, and Kuldeep Pareek, General Manager – Sales & Marketing, Schoch Reeds India, speaks on the company's products for the textile industry and its salient features.
Since 1907, Schoch means efficiency in the production of high-quality reeds and accessories for textile looms. The company's passion began at the end of the 1800s, when Alfredo Schoch, son of a Swiss reed maker, arrived in Italy to carry on the family tradition. Today, the company's commitment to the customer continues with a modern and dynamic company, able to compete in an evolving global market.
Matteo Schoch, CEO, and Kuldeep Pareek, General Manager – Sales & Marketing, Schoch Reeds India, speaks on the company's products for the textile industry and its salient features..
Excerpts….
Which are the major products for the textile industry? What are its salient features?
Schoch is very well-known name among reed suppliers, as we supply reeds for all type of shuttleless weaving machines. Based on trust of our customers, we are in the process of developing some more related product in weaving accessories.
We started manufacturing droppers as well as a new assembling and repairing line for heald frames
We started to supply air saving kits for airjet weavers as well as reed repairing facility
We are authorised representative and dealer for LGL products (loom feeder manufacturer)
How has been the market for your products in India?
We have a very good market for our core product – reeds. In 2019, our sales growth was +35 per cent and a number of new customers have been added in our folder. We are trying to give best service to our customers so that we can give an added value compared to imported products.
Three new products were launched during ITMA in Barcelona. Tell us more about these products. How has been the response so far?
We received a very good reaction from weavers regarding our new droppers and heald frames. At the same time, we need still to implement some developing process to meet international standard quality. Due to COVID-19, this process is taking more time than expected.
What about the after-sale services provided by Schoch Reeds?
We are the only company in India who can repair reeds with the needed quality and efficiency. Additionally, we deliver air-audits to the airjet weavers to manage or improve the air consumption in the best way possible. Also, we have great technicians team who can help customers on site for several problems linked to weaving.
Recently Italy-based Itema has taken over Schoch Reeds. Tell us more about this collaboration.
This agreement will give us much greater possibilities for business and product expansion.
With Industry 4.0 knocking at the door of the Indian textile industry, give us the importance of automation that can go a long way in promoting Indian industry's domestic production and export.
As an international company, we already have a well performing machinery park as well as software to mange the production. To be ready for the industry 4.0, we have therefore a good starting point but we can't say we are a 4.0 company at present.
What are the plans of your company for the future? Will there be more products, investment, etc.
We are in process to increase our production capacity of droppers and reeds in the incoming month.
Tell us about your company's R&D activities in India?
We invest an above average budget in research and development (R&D) to be able to go ahead in the market and cater for trends. As now weaving machine speeds are increasing day by day, our R&D is going toward this direction. We can offer international standard quality to customer as already our reeds are running at approximately 1,100 to 1,200 rpm (airjet high speed looms).
How has been the going for your company during 2019-2020 in terms of performance? What are the pluses & minuses in the prospects for 2020 globally?
The years 2018 and 2019 were demanding years for textile machinery manufacturers. So these were good years for accessories manufactures too. Financial year 2019- 2020 was really a record year for Schoch Reeds. Beginning of 2020 was also looking very promising and even in March, when COVID-19 was starting to hold rest of the world, we benefited from a decreasing interest in import. Yet, with the beginning of the lockdown, incoming orders were on hold.
However we are now seeing what seems like on recovery. We have already reached a steady order intake again, yet at a not with full capacity still it is in line. Talking about prospects is very hard these days. We all hope that vaccine reach early in India and there won't be a second wave of COVID-19 which we hearing from some countries so that we can focus on reinvigorating the industry.
Since most the exhibitions are cancelled due to Covid-19, what are the new strategies your company may be exploring to boost their investment and collaborations in India in the near future?
As travelling bans intact, we are focusing on web-meetings with existing and potential clients in India. Although this can't fully replace face-to-face contact, we have found it a viable option to keep in touch along with our customers. In the future, we are planning to present some of our latest development via this form of communication. As nowadays virtual exhibition has also becoming popular, we are thinking for that too. We expect this to be a good platform to present our portfolio to a wider base of customers.
What kind of challenges are you anticipating post-COVID?
Off course the market trend direction, sales travelling/meetings being widely impossible. There will be change in climate too, manpower shortage for industry, planning for new projects will be hold for some time, other industries person were planning to come in textile and it will be on hold, product cost will increase due to limit in transport/manpower.