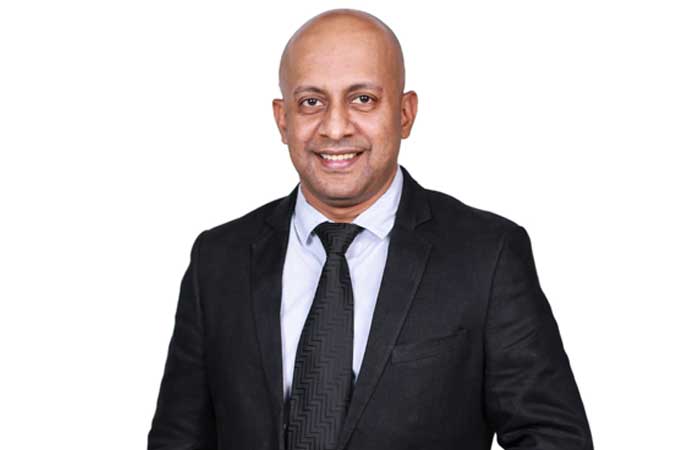 VIP plans to expand in the athleisure segment
VIP Clothing is a leading Indian company engaged in manufacturing and marketing of innerwear. The company is present throughout the spectrum of innerwear industry, with VIP innerwear in budget and economy segment straddling across all demographic segments., In this interview with Divya Shetty, Kapil Pathare, Director, VIP Clothing, explains why his company has maintained its position as the market leader and discusses current trends in the hosiery sector.
How has the innerwear industry changed in the last few years in India?
In the past, innerwear was considered as an essential commodity. However, in recent years, it has evolved into a fashion statement. And the social media platforms should receive the majority of the credit for this. We have always tried to inform customers about the value of hygienic innerwear through our digital platforms and we will continue to do so.
Only a small percentage of manufacturers are aware that consumers are primarily interested in more than just the product itself. They also want to know that the product should be suitable for them, both in terms of how it will appear and feel. This is the reason why we have been market leaders in this area for a long time as we try to understand the needs of our consumers and launch products accordingly. This thought process has the power to transform the innerwear sector from a necessity to a fashion statement.
Which product category manufactured by VIP is in highest demand today?
For the past 52 years, VIP has been the pioneer. The company which began in 1971 and catered mostly to menswear initially now offers products women and kids as well. Our men's collection includes vests and briefs. Same is for the kids. For women, we offer bras and panties. Additionally, the athleisure sector is a brand-new industry within the outerwear segments that is growing rapidly. So in the future, VIP will focus on growing in the athleisure market.
What challenges are the innerwear manufacturers facing in India and globally?
The most basic challenges today is about the back end, which is the manufacturing setup. Talking about the major challenges, it is well known that the textile industry has had greater difficulties in regulating the costs of raw materials that reflect the market's current price and yarn. This has put significant pressure on the operating margins for the sector as a whole, and eventually, it will be the consumers who bear the brunt of this rise. Hence, we must regulate the industry's pricing structure, including changes in the cost of accessories and raw materials like cotton.
The availability of skilled labour is another major issue. We all know that the innerwear sector is very labour-intensive. It requires a lot of talent and skill to operate, and finding people with these kinds of skills today is a challenge because everyone wants to move up in the world and work in a better environment. Considering the environment that the textile industry faces, I believe that this is a sign that the trend has changed and that finding people to fill positions has become more difficult.
How is the business of VIP Clothing implementing digitalization practises?
VIP has continuously adopted digital practices. In fact, even during the pandemic, VIP adopted the digital medium. During the pandemic, everyone had to rely on the local authorities for special permission to reopen our factory setup, but in VIP, people were present inside the office with a full hybrid and COVID protocols, and through our digital medium, we were able to set up everything completely, from designing element packaging to managing the logistics.
From the standpoint of our brands, we are all active on our social media channels, such as Instagram, Facebook, and LinkedIn. VIP participates in digital commerce as well, and we'll be updating and relaunching our own e-commerce portal soon.
What are the new areas of opportunities that the company is currently focusing at?
Going forward, I believe the athleisure category, which includes the outerwear area, will be in highest demand. Hence, we will soon be introducing polo neck T-shirts, round neck T-shirts, boxer shorts, track pants, and other activewear in the VIP portfolio.
The success of any business depends on innovation and product development. How are these two things addressed by VIP?
Innovation will always be a critical element of VIP product development. To address current and upcoming fashion trends, we have a dedicated Product Development Research Department. Based on it, the department develops a variety of products throughout the course of an incubation phase and a gestation time. Second, as I mentioned, we also have a marketing department in our portfolio. This department handles all marketing-related concepts as well as various marketing ideas and what kinds of fresh ideas can be curated and launched. In addition, we have cutting machine from France called Lectra, which is the most recent technology in the production department. We consider cutting to be one of the most significant components of garments, so we think that innovation here is crucial. And in a similar way, we constantly integrate new operational machinery that meets the needs of the technological world of today while simultaneously reducing operational costs.
What is the company's current production capacity, and how do you intend to increase it over the next five to ten years?
Our current monthly production capacity is 30 lakh pieces, and our target production rate is 50 lakh pieces. This increase in production capacity may be attributable to the addition of our own machinery and the usage of cutting-edge machinery. The company also plans to hire more employees by building separate dormitories for them. Hence, we can say that this will eventually help to increase capacity.
How is VIP Clothing planning to expand its global footprint?
The company VIP is a Make in India brand. However, the brand has also been present in the Gulf region for the past three to four decades in places like the UAE, Muscat, Bahrain, Doha, Saudi Arabia, and Kuwait. We are pleased that VIP has a worldwide presence.
A few of our products are also exported to Sudan and Ghana. In order to increase our brand's presence in Europe as well, we are now in discussion with a few of the channel partners.
What are your short- and long-term goals?
We were a Rs 170 crore company in 2020, and we reached Rs 200 crores in 2021. In the next year, we intend to increase by 30%. The business plans to introduce its own EBO under the brand VIP inner. We have opened a few stores in Maharashtra, including Aurangabad and the suburbs of Mumbai; Kopar Khairane, Navi Mumbai and Kalyan. In three years, we will introduce these types of 100 exclusive corporate stores under the brand of VIP as franchisees. All of the VIP family's products, including innerwear and casual clothing, will be available at these stores.
The EBOs we have right now are doing great. In a 300 sq ft space, we began this EBO model. Next, we intend to open stories in Tier-1 cities like Bengaluru, Hyderabad, Delhi, Lucknow, and Chandigarh, as well as Tier-2 cities.