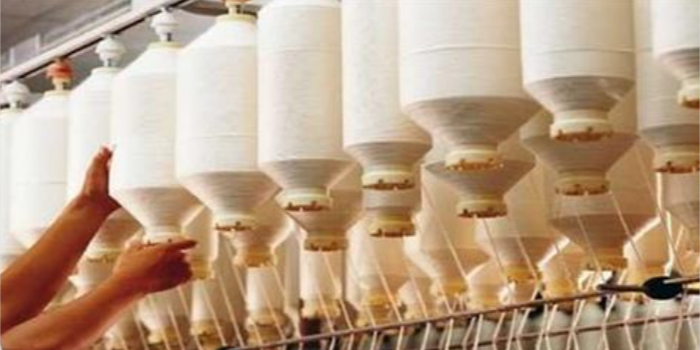 UP textile mills to start operation
At least six textile units are scheduled to start operations in the state in the next three months. These include Jindal Handtex Pvt Ltd, Vivacity Homes Pvt Ltd., UV Garment Pvt Ltd, and DS Exports.
Lucknow, UP
A government spokesperson has said
that land has been provided to investors for setting up 10 more textile units.
He added that Kanpur is emerging as a major textile hub. The state government
received investment proposals for Rs 87.15 billion from 66 industrialists in
the textile sector in the last four years. 15 textile units, that have already
come up in the state, saw an investment of Rs 7.5 billion.
While Jindal, UV Garment, DS Exports and Rakesh
Trading have their factories in Ghaziabad, Vivacity Homes has set up its unit
in Noida and in Kanpur. A big textile mill will be set up in Mathura at a cost
of Rs 3 billion. The construction of the proposed textile park and textile
mills is expected to start soon. Kanpur Plastipack Limited has invested Rs 2
billion in Kanpur Dehat, RP Poly Packs Rs 1.5 billion in Rania and GLKK
Industries Rs 0.25 billion in Ruma. Srishti Industries has set up a knitting
factory in Kanpur Dehat while Gadgets Apparel has established a garment unit
and Anilikha Fabric has set up a hosiery cloth mill in Kanpur.
Source: The Times Of India
Image
Source: Google Images
Also Read:
https://indiantextilejournal.com/latest-textile-industry-news/rr-decor-unveils-new-festival-range-of-fabrics-
https://indiantextilejournal.com/latest-textile-industry-news/sri-lanka-s-rakshaa-signs-agreement-with-boi