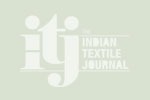 TÃœV SÃœD includes chemical testing in Tiruppur lab
The holistic capabilities of the laboratory will cater to manufacturers and exporters carving a niche for Indian knitwear products in global and domestic markets
TÃœV SÃœD, a globally valued German safety and quality expert, has expanded its textile testing laboratory in Tiruppur, Tamil Nadu. With this, the laboratory, distinguished for its physical testing and technical solutions, will now also give chemical testing services for all kinds of textile businesses in Tiruppur and neighbouring regions including Karur, Salem and Erode.
The holistic capabilities of the laboratory will cater to manufacturers and exporters carving a niche for Indian knitwear products in global and domestic markets.
The facility is fully equipped to provide comprehensive textile, apparel and home furnishing testing services. For businesses that partner with TÜV SÜD, the benefits are manifold. TÜV SÜD will be able to assist manufacturers in improving production processes, optimising costs and reducing risks and defects by ensuring their products' compliance with the guidelines. Manufacturers can avail complete guidance on Restricted Substance List (RSL) and Zero Discharge of Hazardous Chemicals (ZDHC) and other similar safety regulations. The new chemical testing laboratory will be equipped with state-of-the-art instrumentation, including UPLC-MS, GC-MS, UV-VIS spectroscopy, FTIR and ICP-OES. These instruments will be essential in testing for key parameters such as pH levels as well as banned amines, phthalates, formaldehyde and heavy metals.