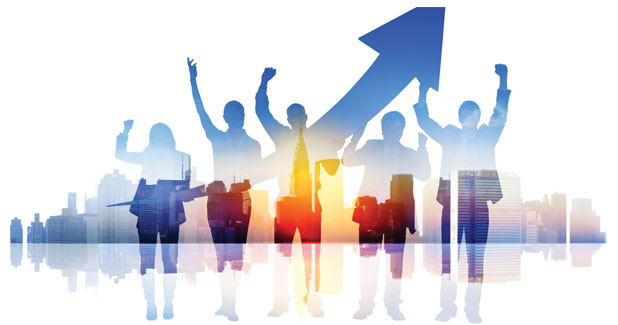 Training: The need of the hour
Deeper training would help to increase productivity and efficiency, much required vital factors for the apparel industry, to ensure long-term competitiveness, says Dr Darlie Koshy.
Deeper training would help to increase productivity and efficiency, much required vital factors for the apparel industry, to ensure long-term competitiveness, says Dr Darlie Koshy.
The Integrated Skill Development Scheme (ISDS) of the Ministry of Textiles was introduced in October 2010 and was a pioneering initiative for skill development in T&A sectors soon after the first National Skill Development Policy (of UPA Government) came out in 2009. At that point in time, the apparel export units were facing acute shortage of trained workforce and supervisory cadre. The ISDS was formulated with keen commitment initially by JN Singh, IAS who was then JS (Exports) and now the Chief Secretary of the State of Gujarat followed by V Srinivas, IAS, JS, MoT along with a capable team of Directors Manish Gupta, IAS and later Madhvi Das, IAS under the overall direction of Rita Menon, IAS the then Secretary, MoT.
The "National Launch function" at Chennai in October 2010 had the Union Minister for Textiles, Chief Minister of Tamil Nadu and the current Civil Aviation Secretary Rajiv Nayan Choubey, IAS who was the then Development Commissioner, Handlooms, V Srinivas, Hari Kapoor, Sr Vice-Chairman, ATDC, Premal Udani, the then Chairman, AEPC and ATDC apart from other senior officers of the State Government. In fact, on behalf of ATDC, I had taken the leadership of organising the 'Launch Event' as advised and authorised by the MoT. Anchoring the initiative of MoT, ATDC had set up the 1st Model Training Centre under ISDS in the Country aptly named as "ATDC-SMART" (Skills for Manufacturing of Apparel through Research & Training-SMART) with 'simulated factory environment' in Egmore, inside the Co-Optex Campus thus kicking off a massive effort of setting up of over 225 centre in 23 states Pan-India going up from then about 40-45 Centres, ATDC had at that time.
The ISDS pilot project had the basic objective of training about 15 lakh candidates through distinct three Components with Component-I consisting of institutions which are linked to the MoT for creating 'capacity' for training within 'institutional framework' while Component-II was for PPP Model and Component-III for State Governments. This did work well and the Pilot-Project generated considerable enthusiasm and ATDC in particular was given an ambitious target of 1.72 Lakh candidates with an outlay of nearly Rs 178 crore being 75 per cent of the total project cost which enabled ATDC to scale up the training infrastructure across India for training over 1.56 Lakh candidates and later completing another 45000 candidates in the Main-Phase of ISDS, thus, crossing over 2,00,000 candidates emerging as the 'Largest Quality Training Provider' in the country for apparel sector. Certainly this not only was widely appreciated by the member-exporters of AEPC but also by the MoT and other stakeholders which led to the 'leadership position' of ATDC.
In 2012, under my Chairmanship, AICTE had set up an Expert Group for developing Contemporary Curricula for 'Fashion and Apparel', which was developed and released in the presence of the Union Textile Minister and the Secretary (Textiles) on July 30, 2013. It was for the first time AICTE, DGT, MoT were all aligned to give a push for formal skill training in apparel sector. This significant and unique initiative of the MoT helped to mitigate the shortage of workforce apart from developing a robust training infrastructure offering a range of courses. The main-phase thereafter, shifted its focus to the downstream apparel sector and the new "Scheme for Capacity Building of Textile Sector" (SCBTS) new being launched in 2018 which leaves out organised 'Spinning' & 'Weaving' sub-sectors is again continuing the focus on apparel, made-ups, home furnishings, to name a few, and also the disaggregated sub-sectors like silk, wool, jute and handloom, etc.
However, in my perspective, it seems that entry-level short-term training has been overdone in the country, during the period 2012-2017 with other schemes launched by different apex agencies/state skill missions, etc. flooding the crowded market with varying quality of delivery with often "bad coins" driving out or overwhelming the "good coins" and the subterfuge activities of some dubious players (gold-diggers so to say) vitiating the market!
However, like the Ministry of Rural Development's Deen Dayal Upadhyay – Grameen Kaushalya Yojna (DDU-GKY) skilling approach which has courses starting with a minimum of 576 hours going up to 2,300 hours, thus, covering a wide spectrum of "deep-dive skills" (which need to be completed in one year's time), the new scheme need to consider a bouquet of skills existing, new and contemporary to make the skilling effort more productive and future proof in the long-run. Time has come to provide 'Multi-skill Training' within the Sectoral Value Chain' so that the sewing machine operator develops a "cluster of skills" to counter the "automation challenge" going forward.
The "Osborne Report" (2013) and Ernst & Young's "Future of Jobs" Report (2017) indicate that there is high probability of automation affecting certain type of jobs in the next few years making them redundant or requiring major changes in skill sets. A 'World Bank Report' also confirms that more than 69 per cent of the T&A industry jobs could be affected by the Industrial Revolution 4.0. The E&Y "Future of Jobs" report indicates that about 30-35 per cent of the job contents in T&A sector will change substantially by 2022 and about 5 to 10 per cent of the jobs would be totally new and even for the current jobs, there may be changes required to avoid job losses especially for the 'vulnerable' sections.
Weaving and garmenting subsectors would continue to hire at a rate of 8 per cent to 8.5 per cent year-on-year against a historical growth rate of 9 per cent to 9.5 per cent to reach 40.7 million in 2022. Therefore, the need of the hour is to move from 300 hours to longer-duration with at least 576 hours trade courses with numeracy, IT-eracy and other soft skills. It is also suggested to dovetail the courses in conjunction with the 'Apprenticeship Scheme' (MAPS) so that the process goes deeper and as and when the wages move up in the value chain or automation replaces the 'labour force', the "displaced" will be better equipped to deal with the situation. Moreover, such deeper training would help to increase productivity and efficiency, much required vital factors for the apparel industry, to ensure long-term competitiveness.
The article is authoed by Dr Darlie Koshy, DG & CEO, ATDC & IAM