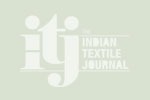 Top Exporter Award for Garware Ropes
Garware Wall Ropes Ltd (GWRL), a leading manufacturer of polymer cordages for the Indian and global markets, was recently honoured with the prestigious Top Exporter Award by The Plastics Export Promotion Council
Garware Wall Ropes Ltd (GWRL), a leading manufacturer of polymer cordages for the Indian and global markets, was recently honoured with the prestigious Top Exporter Award by The Plastics Export Promotion Council (PLEXCONCIL) sponsored by the Department of Commerce, Government of India. GWRL received the award for being the top exporter of Fishing Nets in a year. The award was received by Milind Mirashi, GM, Exports, Garware Wall Ropes Ltd at an award function held in The Lalit hotel, Mumbai. The award was presented by M P Taparia, Managing Director, The Supreme Industries Ltd during the award ceremony.
The Export Award Function included promising companies that, according to PLEXCONCIL, have created a niche in the world markets, achieving excellence while showcasing a deep sense of commitment to cater to customers requirements. The companies had to meet the councils criteria for contribution, dedication, profitability, growth, modest indebtedness and future prospects. GWRLs selection was made in a year wrought with global economic uncertainties but a time when GWRL spearheaded its own business in the highly technology-intensive cordage industry through sustained product and marketing innovation. The companys reliance on customised product portfolio further helped it to continue growing much faster than many of its peers.
Milind Mirashi, GM, Exports, Garware Wall Ropes Ltd commented: "We are grateful to The Plastics export Promotion Council for honouring us with such a prestigious award. It is a matter of great pride that the Council has chosen to recognise the companys hard work, commitment and contribution. The award is a prestigious recognition that reflects our vigorous growth and profitability and is an acknowledgement of our hard work, commitment and the place Garware Wall Ropes Ltd has earned in the industry segment."
"This recognition will redouble our efforts to provide customised solutions and deliver value globally," he added.
Garware-Wall Ropes Ltd (GWRL) is an ISO 9001:2008 certified company, established in 1976 and is a leading player in Technical Textiles, specialising in providing customised solutions to the cordage and infrastructure industry worldwide. A global player, the company is known for its innovation in the field of fisheries, aquaculture, shipping, sports, agriculture, coated fabrics and geosynthetic. GWRL products are manufactured in state-of-the-art facilities at Wai and Pune (both in Maharasthra, India) marketed in more than 75 countries worldwide.
For more information, please visit: http://www.garwareropes.com