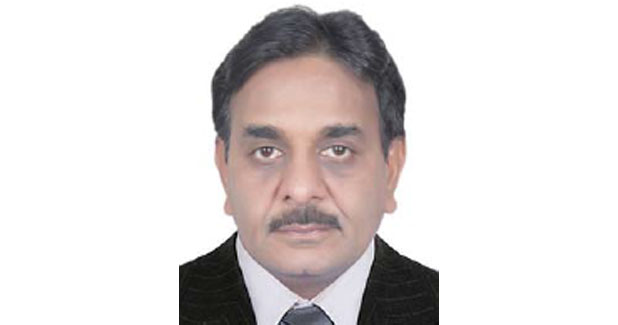 Threat from China will be neutralised in coming years
Jugal Kishore of Super Tex Industries, while talking to the ITJ team about the company´s plans for ITMA, says, ¨We are exporting our product to more than 25 countries around the world to the world class spinning mills. We expect to meet few more quality customers on the platform of ITMA 2015.¨
Jugal Kishore of Super Tex Industries, while talking to the ITJ team about the company´s plans for ITMA, says, ¨We are exporting our product to more than 25 countries around the world to the world class spinning mills. We expect to meet few more quality customers on the platform of ITMA 2015.¨
What do you think is the status of our textile machinery, parts & accessories industry a SWOT analysis from your side.
Textile industry has played a major role in the economic development of India and the same will be continued in the future. With the help of ´Make in India´ programme, textile machinery, parts & accessories industries will touch new heights. Ample skilled labour and ?Make In India´ programme is our strength today. The world is looking at India as a production hub and we should utilise this as an opportunity. The only weakness of this industry is power issues. I cannot see any threats except china which will be neutralised in coming years because of their own problems.
What are your company´s contribution (by way of technology & products) to the textile industry? And what are the plans for the future?
We are the only company in our product range which has very good R&D centre at our factory. We developed many products and one of them is ´multiply cots´. We have patent of this product, which helps the industry in producing better products consistently. We have some more developed products in the pipeline which we will bring to the market very soon.
How has your company been faring in the export markets for your machinery? What are your expectations at ITMA in Milan?
We are exporting our product to more than 25 countries around the world to the world class spinning mills. We expect to meet few more quality customers on the platform of ITMA 2015.
What is your wish-list for the textile machinery industry and also the Government to make the industry a leader internationally?
I hope that the Indian textile machinery industry will be of prime importance in India as well as internationally. The Government should support the industry with proper infrastructure and power problems.
Yale: A leader in synthetic lubricants
In early 1920s chemists were searching for an alternative to petroleum lubricants to improve the performance of automotive crankcases in cold weather. The introduction of jet engines called for lubricants that did not degrade at high temperatures. The development of synthetic lubricants became a focus for many enterprises. In early 1960s, the first synthetic hydrocarbon oils for use in automotive crankcases were developed.
The use of these lubricants was extended to other machines in various industries, which had severe operating conditions in terms of temperature variation between start-up and running conditions, longer lubrication interval. In spite of the initial high costs for them they were preferred because of the tremendous power saving and the reduction in the wear and tear of machine parts. Since 1978, Yale Lubricants has been pioneers, market leaders and manufacturers of synthetic lubricants in India. The company has association with Ciba-Geigy. Its products carry the approval of many OEM´s and are used in various industries like automotive, cement, chemicals, fertilizers, food, heavy engineering, nuclear installations, petrochemicals, pharmaceuticals, rubber, steel, sugar, thermal power plants, textiles, and wire & cable industry.
Yale Lubricants have been a manufacturer and exporter since 1978. Supplying directly to OEM´s, the company has more than 5,500 customers in India and all over the world. It exports to over 22