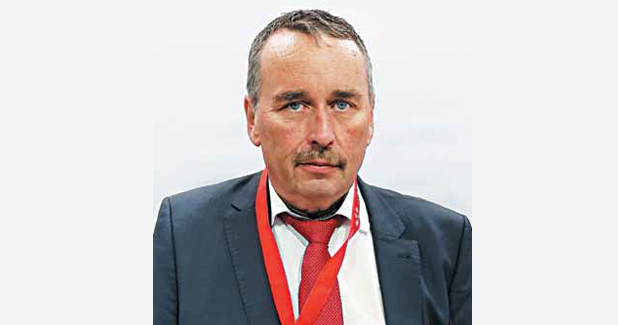 There is lot of scope for technical textiles in India
Uster Technologies is the global leader in textile testing and quality control. Its testing and monitoring instruments and systems set the standards for innovative, easy-to-use technology.
Uster Technologies is the global leader in textile testing and quality control. Its testing and monitoring instruments and systems set the standards for innovative, easy-to-use technology. They optimise processing and provide assured product quality throughout the textile chain from fibre to fabric.
Ingo Kiefer, Product Manager – Fabric Inspection, Uster Technologies AG, speaks on the products and technologies that the company offers to the technical textiles industry.
Excerpts…
What are the recent products and technologies that your company offers to the technical textiles industry?What are its salient features?
For the technical textiles, we have two products – one is for fibre cleaning called USTER® JOSSI VISION SHIELD, which is used to clean contamination and foreign fibres, and then in the end of the production line, we have USTER® Fabric Inspection, wherein we have a lot of installations worldwide in nonwovens and in technical textiles like airbags, headliners, tarpaulins, coated fabrics, etc. Our focus is on technical textiles, but we have also solutions for our applications like home textiles and apparel.
With the acquisition of EVS (Elbit Vision Systems) in 2018, USTER has strengthened its portfolio in process monitoring and quality management for weaving, knitting, finishing, and nonwovens. Former EVS has pioneered automated fabric inspection for more than 25 years and with more than 1,000 installations worldwide.
I think people invest in this technology when they see the benefits of automated inspection. In India, we have installations for example at Vardhman, Welspun, Avgoland other companies.
USTER® Fabric Inspection systems are very good mature technology, which works in al lot of different applications. I am proud to say that we are market leaders in this technology.
We are unique because we build our vision system with our own technology and buy it not from shelf.
The system is able to capture any visible defect, at line running speeds. It can be used in a variety of positions on most manufacturers' machines. Inspection is objective, accurate and consistent. It provides real-time alerts for operatives, showing all defects and automatically creating roll inspection charts. All detected faults are collected. In the album review the operator can quickly mark faults and select which can be deleted.
Can you give your assessment of the present Indian technical textiles market and do you see it growing in the coming years?
Uster is mostly focused on the cotton business. We are exhibiting at Techtextil here in Mumbai because we believe in the future of technical textiles in India and want to introduce our systems to the market.
How do you think is R&D important for technical textiles sector in the current scenario? What is your company's contribution in this?
R&D is very important at Uster Technologies for all our instruments. We are developing a lot of new features in the field of fabric inspection for technical textiles because they are different from garmenting.
Speaking on AI, how is Industry 4.0 shaping up the industry you are in?
Industry 4.0 is a big thing for our company. With all our instruments, we create a lot of data. We have to make sure that our customers can make use out of this data, so we have different solutions to do this. This is a must these days.
In India, what are the challenges faced in the industry you are in? What are your strategies to overcome them?
The automated fabric inspection is for some applications a new technique in India, we need to establish these products and convince new customers. We are in touch with a lot of new potential ones and we did strengthen our sales force for these new challenges in India.
What about the competition from the Chinese players? How do you tackle those?
It would be stupid to say that we are not facing any competition from the Chinese and other markets but that is normal and keeps us moving to new products and solutions. We must keep developing to be a step ahead
How was the performance of the company in 2019? What plans for 2020?
To be honest, the start of 2019 was pretty decent. But now worldwide the business is slowing down. ITMA Barcelona, which was held recently, was not bad, but despite this, the industry is showing a drastic slowdown. The same is in garments, home textiles, and technical textiles.
We are careful with our budget in 2020. Nobody knows what will happen in the next year but we looking forward to explore new opportunities in the field of automated inspection.
Any new products in pipeline?
We have a new technology—USTER® Q-BAR 2—which is used for on-loom inspection. This is an Uster product now. We did introduce USTER® Q-BAR 2 during ITMA Barcelona. USTER® Q-BAR 2 detects faults during manufacturing, thus preventing long-running defects. This helps to deliver constant and reliable quality and helps fabric producers stay competitive in the market.The alarm and stop signal enables the operator to react to correct the problem on the loom immediately.
USTER® Q-BAR 2 monitors direct on the loom. You can see that the position is close where is the fabric is produced. USTER® Q-BAR 2 is unique in its location on the weaving machine, immediately after the reed. This position enables faster reaction and therefore less material loss. It can also be installed on warp knitting machines. Defects are detected, categorised, saved and displayed on an intuitive touchscreen. A quality defect map is created for each roll and can be reviewed in an album. We plan to add more features in USTER® Q-BAR 2 but cannot share more details right now.